BMW Motorsport's new M4 DTM car
BMW Motorsport has unveiled its 2017 M4 DTM car, and it is one mean looking race car that's very different to the road-going BMW M4. New technical regulations care visible in the car with engineers having to take a new approach to the aerodynamic setup of the car. Ride height increases for this year while the rear diffuser has been made shorter in a bid to reduce downforce and 'dirty air' for the cars following behind. The rear wing's Drag Reduction System (DRS) changes for 2017 so that now only the top profile tilts upwards when the DRS is activated, while the end plates no longer move with the wing. The total range of adjustment is up to 40 degrees.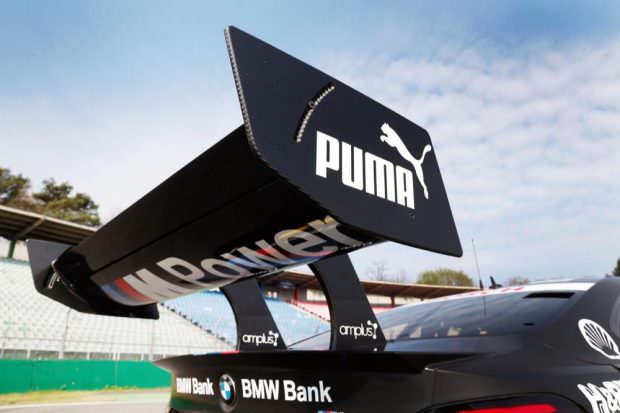 Up front, the splitter and underbody of the 2017 DTM cars are standard components. The floor panel is no five millimetres thicker than last season. Changes to the engine regulations now allow for larger diameter air restrictors, which has seen power rise by around 25hp to more than 500hp.
Engine
The 4.0-litre V8 engine, codenamed P66/1, weighs just 148kg and has an 8,500rpm redline. It is made up of almost 800 different components with the total powerhouse totalling close to 4,000 individual parts. BMW even makes the water pump wheel through 3D printing. Its power goes through a six-speed sequential transmission that is pneumatically operated and has a total of eleven ratios to choose from during the season. From rest, it is capable of hitting 100km/h in just 2.6 seconds and has a top speed of close to 285km/h.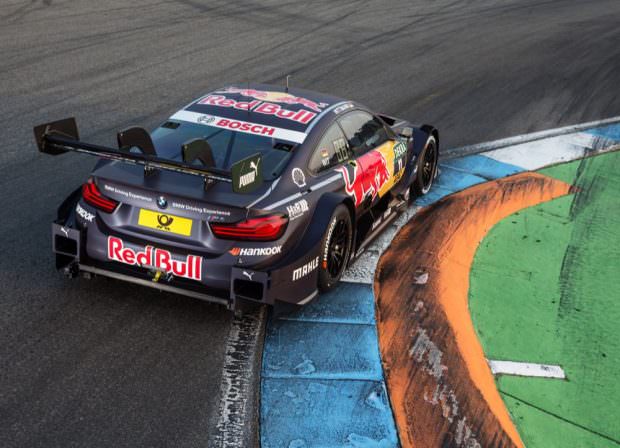 Suspension
The 2017 car uses a lot of standard parts in its suspension. Shock absorbers, anti-roll bar, wishbones, wheel mounts, wheel hubs and even the wheel nuts are now standard across the field.
Lighting
BMW Motorsport's attention to detail goes right down to the lights. Fans of the original BMW 3.0 CSL will notice the nice hat tip to it in the new M4 DTM. Blue crosses, just like on the original feature in the centre of the headlights, though this time they are displayed digitally.
Jen Marquardt, Director of BMW Motorsport, said: "We are very much looking forward to the new DTM season. The many changes are primarily aimed at one thing: even more spectacle for fans at the circuit and watching on screen. I really like the new, more powerful cars. The drivers at the wheel will make even more of a difference in the future, and fans will get even closer to the teams and drivers at the circuit. This combination promises to produce a thrilling season in 2017. Our engineers have worked hard over the past few months to develop a host of detailed new solutions for the BMW M4 DTM, based on the DTM regulations for the 2017 season. I am very proud of this team effort. One of my personal highlights is the new look of the BMW M4 DTM. The blue crosses are a design element that originates from the iconic BMW 3.0 CSL of the 1970s. Any DTM fan will also recognise the blue crosses from the legendary BMW M3 DTM in the 1980s when they were still stuck on. In 2017, we do this digitally – as is also the case, for example, with the new BMW 7 Series. We are looking forward to the first race weekend in Hockenheim."