5 Things You Need to Know About The 2017 Toyota GT86
Toyota has lightly revised its GT86 sports coupe for the 2017 model year, and though it's not drastically different to before, it's still worth a second look. If you love driving and you've had enough of high-powered, turbocharged engines, this back-to-basics coupe could be just the tonic…

1. Track mode.
New for 2017 is an additional setting for the GT86's electronic nanny called Track mode. This reduces the VSC (Vehicle Stability System) and TRC (traction control) intervention to a minimum according to Toyota, to allow the driver to experience the ability of the chassis to the full while still having a safety net if they get things wrong. It means there are now four different VSC and TRC modes, including fully on, fully off and TRC off. We found Track mode to work quickly, even in icy conditions, but experienced drivers are still likely to turn it all off when on a dry race circuit as you can feel it applying brakes to individual wheels in a bid to maintain stability and it can be a little intrusive when you are really pushing on.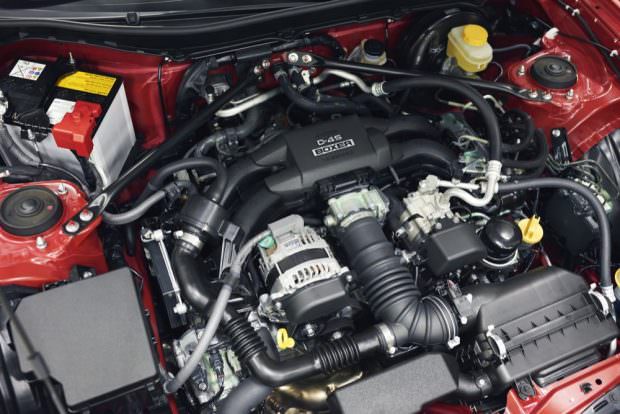 2. Unchanged engine.
Although the 2.0-litre petrol engine is unchanged, it's worth a quick revisit as it's one of the few naturally aspirated units around these days. What's more, it's a flat-four or 'boxer' with horizontally opposed cylinders. No surprise then that it's a Subaru unit at heart. It powers the rear wheels through a six-speed manual or automatic gearbox (nobody buys the auto), with 200hp at a gruff 7,000rpm and a meagre 205Nm of torque between 6,400- and 6,600rpm. Many will hanker after more power in this car, but it's adequate for the modestly proportioned tyres.
3. Detailed suspension tweaks.
Given that most mid-life car facelifts amount to no more than new lights, colours and infotainment tech, it's surprising just how much has changed in the GT86's chassis. Up front, the MacPherson strut set-up features new coil springs with new spring rates and other adjustments to aid steering feel and consistency, while the standard Showa dampers are new as well, featuring friction reductions and, claims Toyota, more comfort. In markets where loads of GT86s are sold there's even an option to upgrade the dampers to SACHS items, which we believe reduces the comfort in the bid for sharper responses. The same damper updates apply to the rear of the car.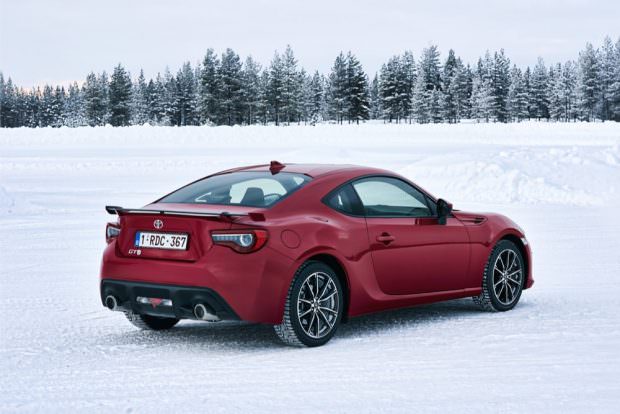 4. A new look.
Toyota is adamant that the styling changes have all been done for functional reasons, including aerodynamic enhancement. Whatever, the refresh isn't drastic, but it does make the GT86 look a little sharper. New LED headlights and restyled rear lamps set the tone, there are re-sculpted bumpers front and rear and a set of new 10-spoke 17-inch alloy wheels as standard. Those still look quite small and narrow by most sports car standards, but certainly better than before. Also adding to the appearance is a more prominent rear spoiler.
5. Enhanced interior.
Nothing ground-breaking has been done to the GT86's cabin, either, but it does get an upgrade in terms of material selection, with more Alcantara than before and, most importantly, a lovely new steering wheel. It's smaller than the old one (and smallest of all Toyotas, apparently), plus feels of higher quality. There's also a proper touchscreen infotainment system now and redesigned instruments, where you can even watch the G forces you're sustaining at any given moment.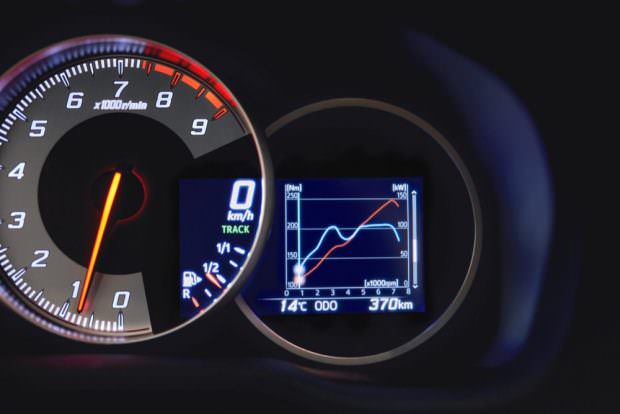 If you'd like more, read the CompleteCar.ie review of the 2017MY Toyota GT86 here.