Take five: We chat to Citroen's Paul Nagle
Ahead of the 2017 WRC season kicking off at the legendary Rallye Monte-Carlo, we took five minutes to catch up with Paul Nagle, co-driver to Kris Meeke in the Citroen C3 WRC factory team.
DH: How has the preparation for the Monte Carlo been so far?
PN: Very good, we're just back from a two-day recce, and there's a lot of snow and ice on the stages up near Gap, so it's very difficult at the moment so there's a lot of work and it's going to be one of those typical Monet-Carlo rallies.
DH: It's been an interesting winter break in WRC, how has your preparation gone for the season ahead and what has changed for you guys?
PN: Very little has changed since our first tests. There's been a lot of development work by Citroen and Chris has put a lot of work into developing the car and time will tell come the first stage how good it all is.
DH: You had a busy but successful year in 2016, what are your hopes for this year? 
PN: Well, it would be nice to get some rally wins, obviously if we can get a good few podiums and get a top two in the manufacturer's championship for Citroen. But our main goal is for 2018 to go for both the driver's title and constructors title. 2017 is a new year for everybody, a new year for the car and with all the others cars you're going into the unknown. That said we've put in a lot of preparation in and we're in a strong position to maybe win a couple of rallies this year.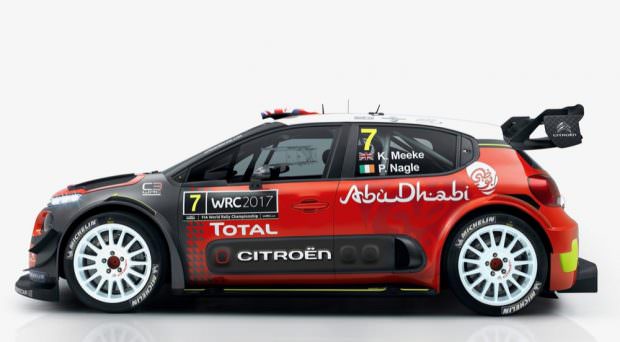 DH: Does the C3 feel very different to the DS3 WRC that you previously competed in? 
PN: It definitely does. It's a lot faster with the new regulations and more aerodynamics on the car. The DS3 was a fantastic car, and it served us very well for the last couple of years. The new cars have more flair and are more spectacular looking, and obviously, there's more speed there now, so there's a considerable jump between the two cars.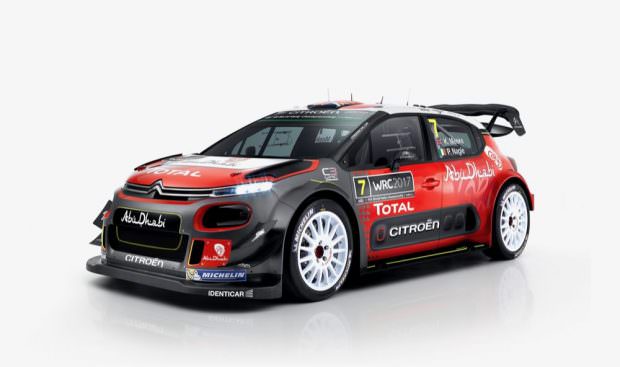 DH: Starting off in Monte-Carlo, it's an iconic rally, do you approach it any differently?
PN: Monte-Carlo is unique in the year, but it's a very difficult rally to co-drive for because the conditions can change dramatically during the course of the event from the recce to the first part of the stage to the second part. We could see from the previous recce in the Col de Turini that it was bone-dry tarmac and then we're back up near Gap and it was minus eight with patches of snow and tarmac and then it's icy, so it's going to be very demanding for us. We take every rally as it comes, though, we don't change our approach but Monte-Carlo is a special rally, and it takes a bit of luck too, it's not just about speed or outright performance of the car in these difficult conditions.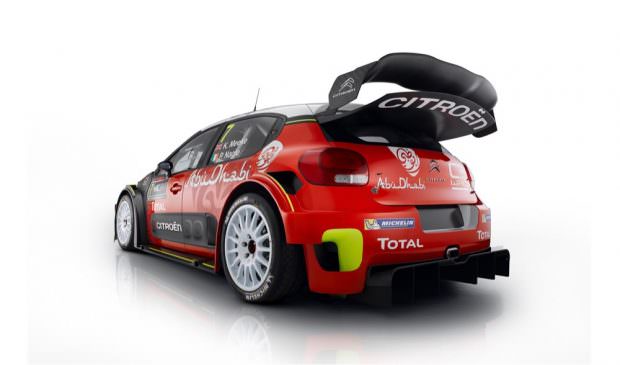 DH: How challenging is finding the right setup given the changing conditions?
PN: It's very difficult because you could have the first two stages which are ideal for snow tyres and then a third stage that more suited for mixable tyres, so you don't know what everyone is going to do with their tyre decisions and then the setup of the car to deal with  the ice and the snow can make it a bit of lottery as well. I don't think you're going to see the true performance of these cars this weekend looking at the conditions
DH: Lately there has been a great surge of Irish talent coming to the fore in a number of different motorsport genres, as an Irishman are you proud to see more coming into the scene?
PN: Yeah it's fantastic to see, there's myself with Kris in the Citroen and Craig Breen and Scott Martin who will be involved with us in the DS3 this weekend. It's great to see Craig there and different co-drivers coming through the ranks. Rallying has always been very strong, and over the last couple of years it has on a European and International level. Following the sport at the moment is fantastic and there's a lot of up-and-coming young guys who really want to get to the top and they're working very hard as well in the British Championships, European Championships now and the World Championships so the future's looking very good for Irish motorsport with the current generation of drivers at the top level at the moment.
The 2017 WRC season will be aired to free on Red Bull TV