Ducati 1299 Panigale S Anniversario marks 90 years
Fans at the World Ducati Week got to see the company celebrate its 90th birthday by unveiling the stunning new 1299 Panigale S Anniversario. This limited-edition model oozes performance and is set to become a guaranteed collector's item in the years to come.
Limited production
Ducati says that it will only be producing 500 examples of the 1299 Panigale S Anniversario. Officially the order books will open in Ducati dealerships in the second half of July, and it is likely that all 500 will be snapped up very quickly by both Ducatisti and investors looking to bag a future classic.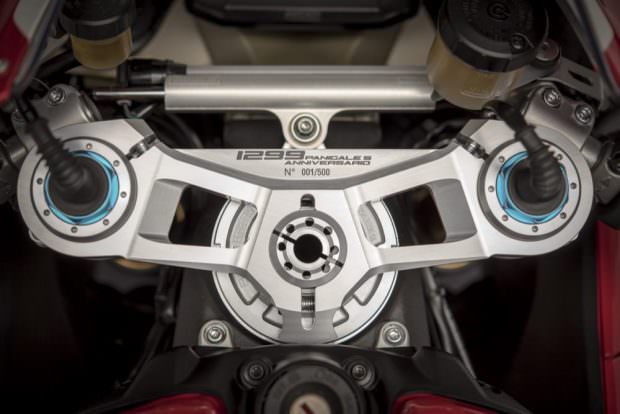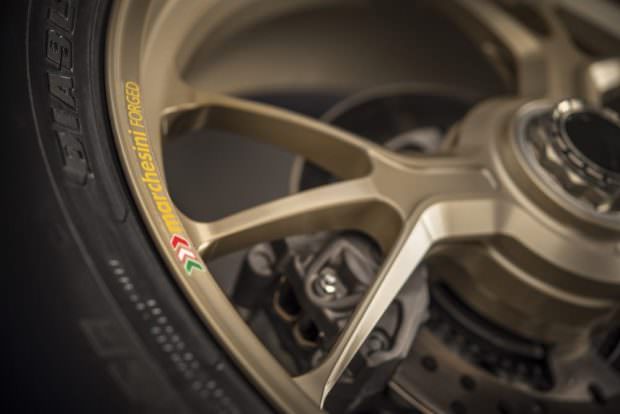 Performance
Everything about the 1299 Panigale S Anniversario shouts performance. Inserts in the steering head move the front wheel forward by 5mm to replicate the same geometry as the Panigale R. To save weight the battery has been replaced with a lighter lithium unit. Carbon fibre is the material of choice for the rear mudguard, rear shock absorber cover and heel guards – all of which adds up to a further weight saving of 2.5kg.
Engine
At the heart of the 1299 Panigale S Anniversario is the 1,285cc twin-cylinder Superquadro engine, producing 205hp. A system called Engine Brake Control (EBC) optimises the stability of the bike under extreme turn-in conditions. Helping that engine make even more bark is a titanium Akrapovic Racing exhaust.
Electronics
Additional work went into fine-tuning the electronic software that helps the rider extract the ultimate performance from the 1299 Panigale S Anniversario. Updated traction and wheelie control help to keep everything pointing in the right direction. The bike also features Cornering ABS from Bosch, giving some extra help under braking even when cranked over.