Dakar inspired BMW Concept Lac Rose debuts
BMW Motorrad already knows how to make some pretty badass enduro bikes. The GS family starts off with the F 700 GS and goes up to the big daddy R 1200 GS Adventure. But the GS history is a long one and it has seen plenty of competition success over the years too. During the 1980s BMW took victory three times in the legendary Paris-Dakar rally, with Gaston Rahier taking the third victory in 1985.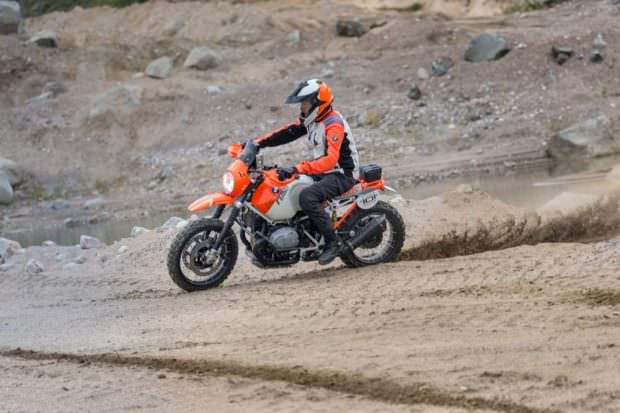 At the recent Wheels & Waves festival in Biarritz BMW Motorrad unveiled its latest creation called the Concept Lac Rose. Following on from the simply beautiful R 5 Hommage, this part-retro, part-Mad Max mashup was inspired by those victories in the Paris-Dakar during the 1980s. It gets its name from the French name of the rose-coloured Retba salt lake, located 35 kilometres North East of Dakar, close to the Atlantic coast. At one time this was where the Paris-Dakar would finish and the podium was located right beside the lake.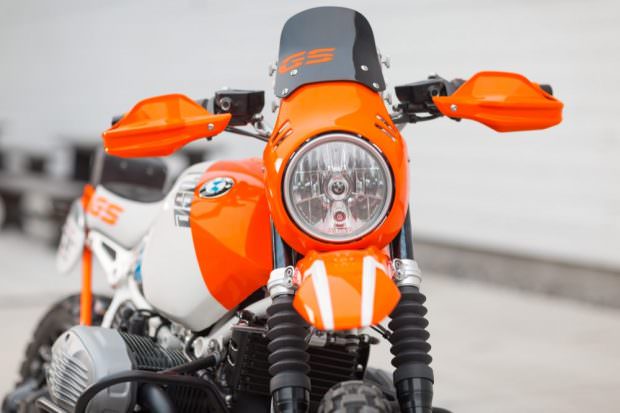 The BMW Concept Lac Rose isn't all show either. Built on the R nineT running gear it gains longer travel suspension, spoked wheels with some beefy Continental enduro tyres while the fuel tank is enlarged. In keeping with rally spirit it also features a protective headlamp grille and oil cooler protection. The boxer engine has a metal bash plate to protect it along with some engine bars.
Every bit as cool as the functional aspect of the Concept Lac Rose is the aesthetics. Namely the signal red paint and alpine white scheme while the number board bears 101 – Rahier's winning race number from 1985. The short bench seat leaves enough room on the top of the subframe from a small travel bag, presumably for your pack of Marlboro Red and flick knife.
BMW Motorrad's Head of Design, Edgar Heinrich, said the Concept Lac Rose is "a cool and laid-back roadster with a few typical off-road features which allow you to leave the street and follow a dirt track into the unknown. It is this combination of customising, coolness and unconventionality which make this bike so special."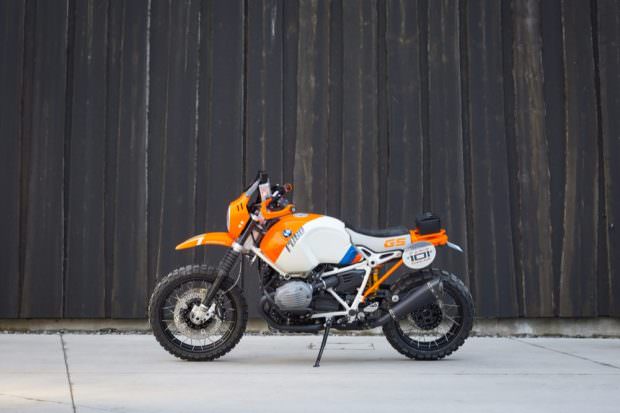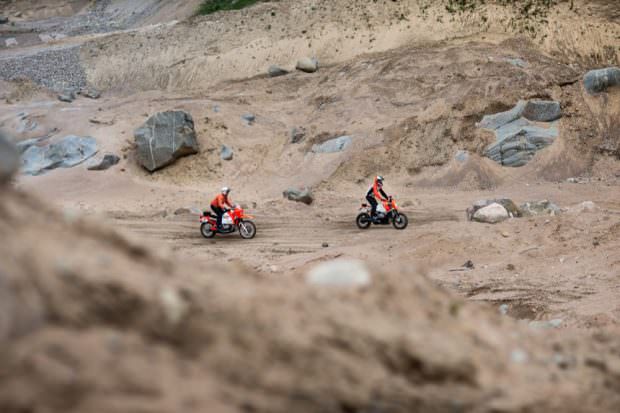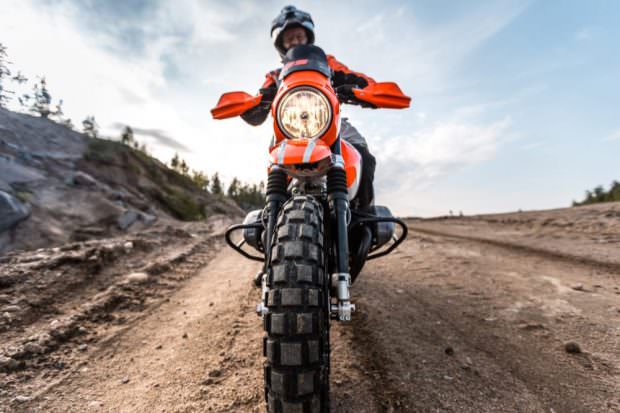 It's not so much a question of whether BMW Motorrad could make the Lac Rose a reality but more a case of would the company do it. After all, it's already producing a second model spun off the R nineT and it knows how to make larger fuel tanks. Here's hoping, but if you can't wait at least you can see how you could go about making one for yourself.