Drone Racing meets Formula E
The all-electric Formula E championship is already changing the perception of motorsport and now one of its teams, Mahindra Racing, has taken on another challenger – drone racing. In a head-to-head video, Mahinda driver, Bruno Senna, swapped his helmet for some VR goggles and took to the controls of a drone. Against him, American ex-Formula One driver, Scott Speed, slipped into the Spark-Renault SRT_01E Formula E car at the Autódromo Hermanos Rodríguez circuit in Mexico City.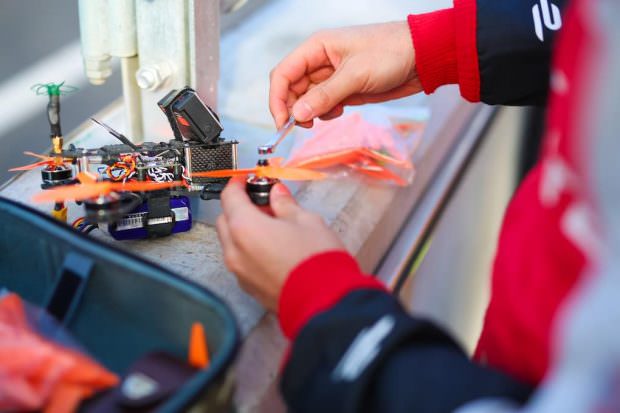 Drone racing is already developing somewhat of a cult following with racers becoming high speed virtual pilots through their VR goggles. Proving just how fast some of these drones are, Senna seemed more than capable of keeping up with Speed in the car.
After the race Senna said: "The Chase was so much fun. It was very cool to have such a spectacular circuit to ourselves with a drone and a racing car to play with. It was a great challenge, which is what flying these high performance drones is all about. My friends, who have watched my drone videos, know I am a bit of a daredevil when I am flying, but all I was thinking during filming was "don't break a propeller, don't break a propeller."
You can check out the whole video of The Chase here.
Pics: Current E