Michelle Rodriguez gets Fast and Furious in the F-Type SVR
The new Jaguar F-Type SVR is the fastest car in the company's long history, so what better way to prove it by putting it in the hands of Fast and Furious star Michelle Rodriguez – in a desert – on a closed highway.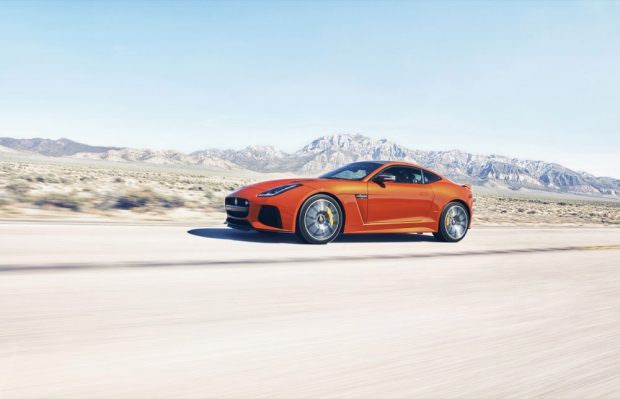 The F-Type SVR was developed by Jaguar Land Rover's Special Vehicle Operations division, which has already created the mental Range Rover Sport SVR and limited-run F-Type Project 7. The F-Type SVR is powered by a 575hp 5.0-litre V8 and generates 700Nm of torque. That's enough to see it cover 0-100km/h in just 3.5 seconds.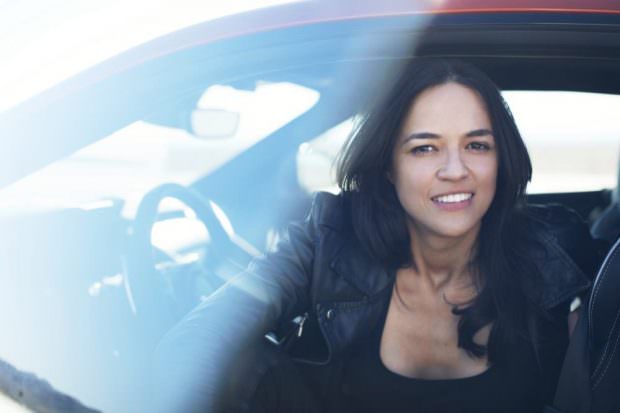 Just how fast does it go? As Michelle Rodriguez soon found out, it broke through the double ton barrier to record a top speed of 201mph or 321km/h if you're feeling metric. After the run, the Fast and Furious star said: "Driving this car was insane! I've now broken my personal speed record in the beautiful Jaguar F-Type SVR. Reaching 201mph felt amazing, the car drove really smoothly, all my corrections were minimal, I was super focused, and it really reacted in all the right ways. I don't think I'd ever go this fast without a professional driver seated next to me, but oh man, it was an incredible feeling."
After Rodriguez completed her high speed run, Jaguar Land Rover SVO boss, John Edwards, said: "Building upon the award-winning F-Type was a challenging objective. Everything in terms of handling, design, sound and performance had to be taken to a new level, and is what the new F-Type SVR delivers. It is a 200mph all-weather supercar, but above all one that is designed to be driven every day."
Watch Michelle Rodriguez crack the 200mph barrier in the video below.
https://www.youtube.com/watch?v=rKVEsicKkms&feature=youtu.be