Obscure cars that dropped behind the sofa of life
There are cars we all know. Golfs. Mondeos. Ferraris. Then there are cars you need to have a little bit more specialist knowledge to know and appreciate. A Koenigsegg, for example. Maybe a Citroen SM. A Tatra perhaps? But then there are just some obscure models that really fell down through the cracks in time, their legacy and history guarded and kept now by only a small selection of specialist nerds. Here then, are some of those cars…
Vector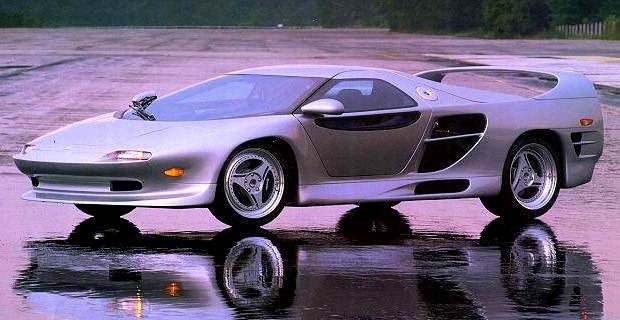 Vectors seemed to be everywhere when I was a kid. Low-slung, doorstop shaped things with more slats, grooves, intakes and wings than a late-model Lamborghini Countach. They were apparently powerful too – with Vector owner and founder Gerry Weigert often claiming that they were the fastest cars you could buy, with top speeds in excess of 250mph. There was never much proof of such performance though, nor many sales (although occasionally a Vector will show up online for sale – usually the M12 model, which was really a re-bodied Lamborghini Diablo). A proper curiosity car.
Alfa Romeo SZ
Is it any wonder they nicknamed this one 'Il Mostro' – 'The Monster'? Even now, with the passing of more than a quarter of a century since its creation, the Alfa Romeo SZ is still a bit of an eye-watering thing to look at. Mind you, it wasn't a total waste – look at the front styling and then look at the Alfa 159 and Brera. There are similarities. Don't look around the back though, it's enough to make you cry… Designs from the famed Zagato design house (the SZ stands for Sprint Zagato) always tend to be a bit challenging, but the SZ's body, the work of Fiat's Robert Opron and Zagato's Antonio Castellana is properly ugly from some angles. Beautiful ugly though. You'd expect a car like this to have a fire-breathing V12 underneath, but actually it's based on the old Alfa 75 saloon, and uses that car's 3.0-litre V6 with just 210hp. Only 1,036 were ever built, with another 278 RZ convertibles.
Citroen GS BiRotor
The Citroen GS you may just have heard of – it was Citroen's mid-seventies riposte to the likes of the Golf, the Ford Escort and the Alfa Romeo Alfasud. You may even have seen one on the road. You're unlikely to have ever seen a BiRotor though; a mere 873 were built between 1973 and 1975. So called because it used a two-chamber rotary engine, built in co-operation with rotary specialists NSU, the BiRotor's engine was eerily smooth compared to the four-cylinder conventional piston engines of the day, but it was staggeringly thirsty too. How does 21mpg on average sound for a mid-size family hatch? And that's before you get to exorbitant oil consumption and reliability issues. Still though, for 1973 this was amazingly sophisticated – that engine, rack-and-pinion steering, hydragas self-levelling suspension, power disc brakes all round. As with so many Citorens, it was divertingly brilliant in design, but left a little to be desired in the execution.
Bristol Fighter
If you've ever seen one of these unicorns on the road, you win all the Michelin Spotters' Guide points ever – with just 13 built, they are vanishingly rare. An attempt to drag the fusty old Bristol Motors company into the 21st century, the Fighter (named for the famous Bristol F.2 Fighter of 1916 – the aviation company begat the car maker in the forties), had a light, stiff, aerodynamically slippery body. Bristol built it taller and narrower than was the fashion at the time, to ensure that there was good space for taller drivers inside, and to keep things smooth and aerodynamically efficient on the outside. Instead of chasing the downforce-at-speed figures of rivals, Bristol instead chose to make the car efficient through the air, and stable at high speed. And it could go properly fast too – power came from an 8.0-litre V10 engine donated by the Dodge Viper (Chrysler and Bristol had an engine-supply agreement stretching back to the sixties) with as much as 628hp. And the chassis (with its gorgeous gullwing doors) could mange more – Bristol said that it would create a turbocharged version with 1,050hp, although it never made production.
Lister Storm
Lister, started in the fifties by Brian Lister, was a company with no mean heritage. It had produced light, strong and very aerodynamic sports racers in the fifties that, using mostly Jaguar engines, had seen many successes in major international endurance events, with drivers the likes of the great Archie Scott-Brown scoring wins and podiums. Fast forward to the nineties, and the Lister company, revived by Lawrence Pearse in the nineties, Lister started building the sharp-edged, shovel-nosed Storm, which used a 7.0-litre Jaguar V12, distantly related to the unit from the Le Mans-winning XJR14. The Storm scored some notable successes in the FIA GT championship (after very shaky beginnings) but apparently only three of the road cars still survive. For a time, it was the fastest four-seat car in the world.
Carver
Saying that your car is half-car, half-bike and powered by a 660cc Daihatsu engine doesn't make it sound like the greatest thing of all time, but the Carver proves that you can't tell a dish by its ingredients. In fact, the tandem two-seater with a body which can tilt to as much as 45-degrees in corners, is staggeringly good fun to drive, and is less car, less bike and more fighter jet. Designed to be light, narrow and agile, it weighs just 640kg and the tiny 85hp turbo motor can shove it to 100km/h in less than nine seconds. It could only come from The Netherlands – wonder what they were smoking?
Gordon Keeble
The Keeble represents one of the great 'might have beens' of motoring. Being built in a shed in Southampton doesn't sound as exotic as Maranello or Stuttgart, but the Keeble was a properly brilliant car. It was one of the earliest designs done by the great Giorgetto Giugiaro and we defy you to find a bad line on it. The car was, seriously, built to aircraft standards by people who had previously put Spitfires together, so oozed quality. General Motors was so impressed by what Gordon did that it allowed the company to buy a supply of small-block V8 engines, and GM was far, far less promiscuous than Ford or Chrysler when it came to letting other car companies use its engines. Sadly, the funds and development work couldn't keep pace with the grand beginnings and so Gordon folded. They must have done something right though – out of 100 built 90 still survive.
Facel Vega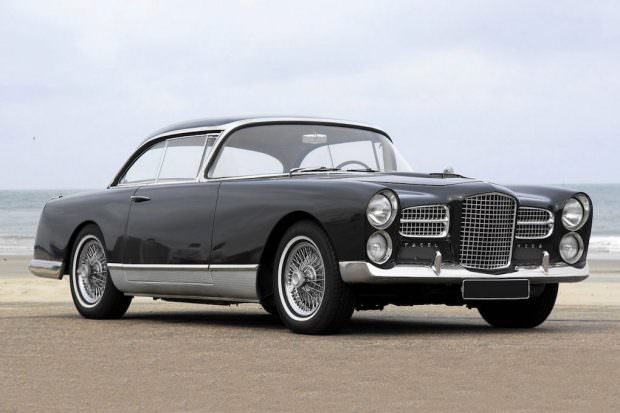 Consider the list of Facel Vega Facel II owners. Pablo Picasso. Stirling Moss. Tony Curtis. Grace Kelly. Robert Wagner. Frank Sinatra. Ringo Starr. All of them, and many celebrities besides, owned Facel Vegas but the fate of all French luxury car makers seems to be one of decline. The Facel II really is one of the most opulently gorgeous things ever made by man, and by using a hefty 6.3-litre Chrysler V8 engine, it was quick too – faster than a rival Mercedes 300SL Gullwing or even a Jaguar E-Type. It wasn't a sports car though, rather a Grande Routier in the great French tradition of high-speed comfort. Think of it as a leather-lined TGV for two. Sadly, crippling warranty costs (on the company's smaller model, the Facellia) bankrupted Facel Vega. The cars go for big money now though. Ringo's was sold a few years back for €407,000…
Panther Solo
"The most important British sports car since the E-Type!" So screamed the banner headline on a 1988 edition of Autocar magazine, and it was talking about the Panther Solo. Certainly, the car seemed impressive on the surface. Its styling pre-figured the Jaguar XJ220 by a couple of years, while it had 200 healthy horsepower from an engine made by Cosworth, no less, to power its lightweight, composite body and four-wheel-drive to boot. It seemed to be the future of fun motoring. Sadly, it didn't quite work out. Panther was best known for its knock-off Jaguar SS100 and Mercedes SSK replicas, and building a car to compete with a Honda NSX was really rather beyond it. The Solo was fast, but fragile and at least one was written off by an, ahem, motoring journalist. Around 25 were built, and there are none currently in running order, although bizarrely, SsangYong owns the rights to the car since it bought Panther out in 1990. Come on, SsangYong, how about a Solo revival rather than another Tivoli upgrade? (Actually, this was tried in 1995 with the Solo 3, but it didn't get anywhere…)
Volvo 262 Coupe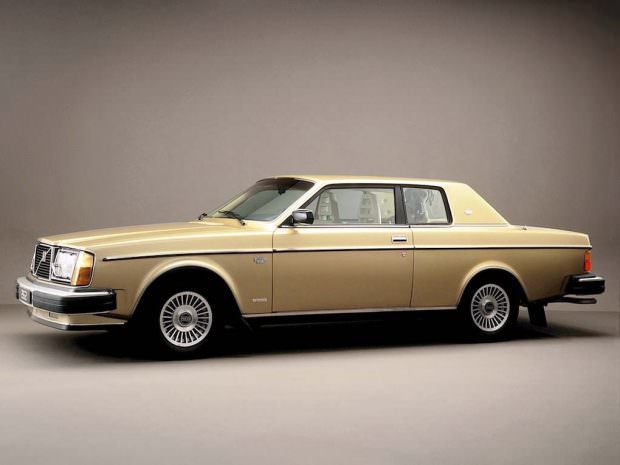 I know what you need in your life – a coupe with tank-like build quality that actually looks a bit like a tank. Take a bow, then, the Volvo 262, one of the most unlikely coupes ever built and a celebration of set-square designing. Allegedly, its styling was based on the seventies Lincoln Continental (apparently some had ended up in the Gothenburg area when Ford executives came for a visit) but even with Bertone working on the styling, you'd never call it pretty. Nor sporty, as the chassis and body were basically the same as that of the Volvo 260 saloon, so don't go expecting fabulous fun in the corners. Still, it was ruggedly built and safe, of course, and around 6,000 were made between 1977 and 1981. Of all the obscure cars here, it's the one you're most likely to be actually able to buy and run, so for that if nothing else, we love it.