Driving SEAT's Leon Cupra V6 unicorn
Back in 2000 SEAT gave the Leon to its performance division to create something a bit special. What would emerge from the Cupra workshops in Martorell would go down in the Spanish company's history and go on to become something of a unicorn car in this part of the world, as it never made it to right-hand drive production, thus remaining elusive for us.
Largely resembling the existing Leon model, this Cupra V6 was only built between 2000 and 2002. It wore beefed up side skirts and a front bumper that accommodated additional ventilation inlets to help aid engine cooling. Under the bonnet lurked a 2.8-litre naturally aspirated V6 that produced 204hp. The engine bay didn't have much room left inside once that lump was squeezed in along with the rest of the transmission hardware.
Drive was sent to all four wheels, the first time any series production SEAT had such a system. It used the same Haldex Traction multi-plate clutch that appeared in the Golf 4Motion at the same time. It also had a six-speed manual gearbox.
Normally a car like this would be consigned to motoring folklore for us, but we got a rare opportunity to get behind the wheel of this rare beast. To make things even more interesting we would be driving it around the long-abandoned Terramar Circuit south of Barcelona. This heavily banked track was home to the 1923 Spanish Grand Prix and has corners that are banked up to 60 degrees. What better place to sample one of SEAT's madder cars?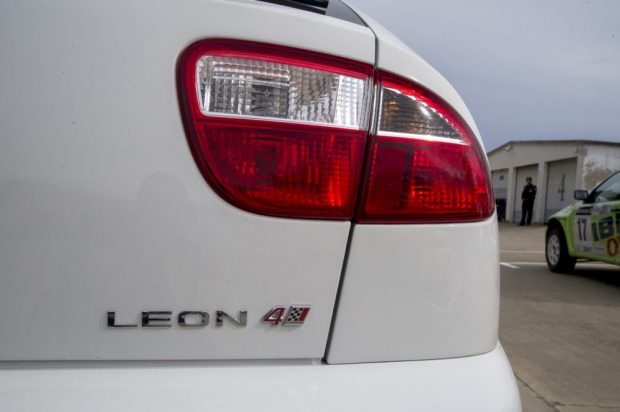 Slipping in to the leather-clad Recaro racing seats (of which there are four, yes, the rear has two individual Recaros), you notice how basic interiors used to be. Even though this was a range-topping model at the time it looks very bare by today's standards. Twist the key in the ignition (how novel) and the V6 rumbles into action. It's still pretty discreet, adding to how stealthy this car is.
The manual gearbox slips softly into first like the way your feet ease into your favourite pair of slippers. It's easy to forget that, more than a decade ago, gearboxes didn't always have clinically precise actions. Pulling away brings a brief moment of slight disappointment as the Leon Cupra V6 eases rather than gallops off the line. Peak power doesn't arrive until you get past the 6,000rpm mark on the rev counter. You can't help but think that it might have felt quicker if it was front-wheel drive only.
Part of that less than expected acceleration is down to the fact that the 270Nm V6 has 1,483kg to pull around. This was no lightweight and nimble hot hatch. Once up to speed it is more lump hammer than scalpel in how it handles and performs. Its ride is soft and comprises of MacPherson struts with anti-roll bar and coil springs up front and a multi-link rear with coil springs. It didn't help that the surface at Terramar is in a poor condition, but it did manage to hold itself well on the crazy banking that was taken at well over 100km/h.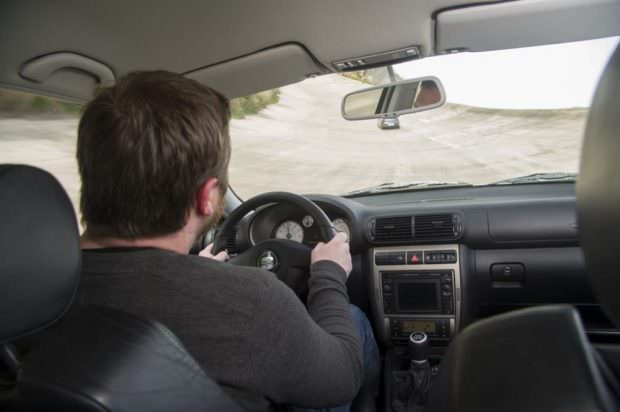 Admittedly, lapping a decrepit concrete banked oval isn't the best situation to try to evaluate the handling of a car like this, but the steering did feel quite well-weighted. Not necessarily the sharpest handling car out there but it seems to hold its own, especially considering how nose heavy this vehicle is.
Slowing the Leon Cupra V6 is done by some pretty big 312mm ventilated front brake discs and 256mm ventilated discs at the rear. Considering how much mass this hot hatch had SEAT wasn't taking any chances.
As hot hatches go the Leon Cupra V6 might not have been the most accomplished nor fastest, but it is a milestone car for SEAT. The fact that it is such a rare beast adds to its allure in our books too.