We go Porsche racing with the big boys
More 'Bar' Francorchamps than Spa (the Spa was mooted, but the fear of binning electric cars into the pool ruled it out), we're at the international launch of the 2016 Porsche 911 Turbo, only 1/10 style. The venue is the hotel bar, where a bunch of journos from various outlets have lined up six Tamiya RSR radio-controlled cars. We were not only tasked with bringing them to the 911 Turbo launch, but to build or, as highlighted in the official letter, 'engineer' them. Our entry taking was very much in the spirit of Porsche's GT department, adding proper ball bearings and an aluminium propshaft.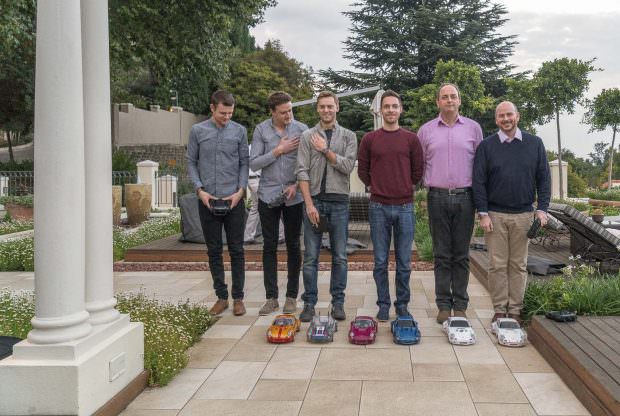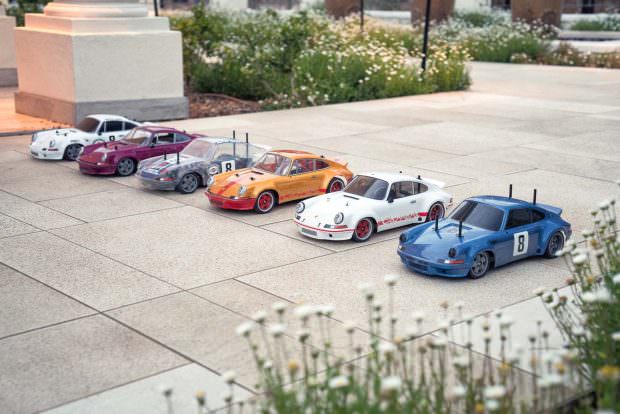 Others clearly had issues reading the instructions; Evo's entry sounded like its transmission was going to lunch itself, while What Car? didn't have time to paint its, instead going for the stealth look of clear Lexan, with a few Martini racing stripes for good measure. Pistonheads admirably took the authentic RSR route and removed drive to the front wheels. Sending all the Tamiya Torque Tuned electric motor's twist to the rear wheels only might have seemed like a good idea at the time, but it looked pretty much un-driveable as a result (if good at doughnuts).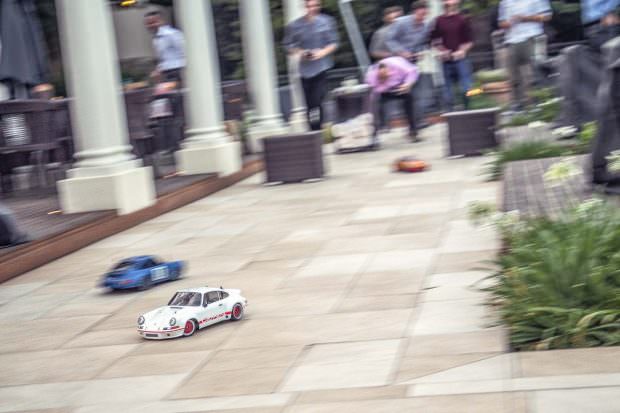 The race was five laps around 'Bar Francorchamps' (or 'the patio'), which was a challenge given how slippery the tiled surface was. The length of the track and positioning of various tables and chairs necessitated the drivers running behind the cars, too, if they had any hope of seeing where it went. Top Gear's pre-race attempts at sabotage failed, as its hastily-constructed chicane was easily avoided. Top Gear's entry didn't even make it; apparently it was still stuck in the back of a courier's van somewhere. Yeah right, that one's straight out of the 1/10 racing driver's book of excuses.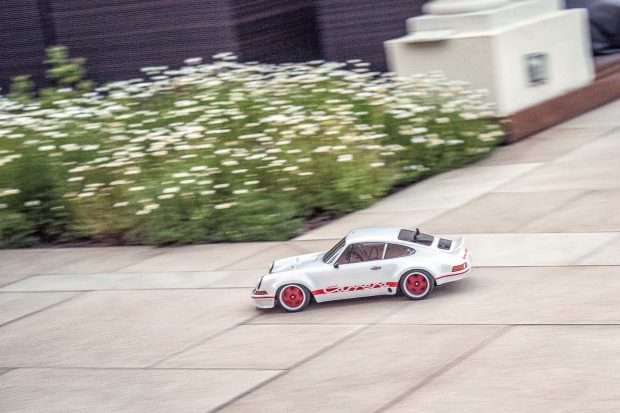 Lots of spins, a fair few visits to the ditches (flowerbeds), a bit of running and some frankly piss-poor driving followed. Running aside it's pretty much like any full-sized car launch, then. All finished, some a few laps down, mind. The whole exercise underlined that motoring journos are all a bunch of over-competitive kids and wannabe racing drivers – however big the cars. Who won? Well, it's all in the taking part etc. etc. Oh is it hell, our entry took the overall victory. Special mention to What Car?'s entry though, which managed to steal the win in a hastily-arranged drag race after the main event. Must've been the lack of paint… Damn them. Anyone up for a rematch?
If you'd like to read how Kyle got on driving the real thing, read the CompleteCar.ie review of the new Porsche 911 Turbo.
Thanks to Richard Pardon for the extra pics