We want a modern-day Fiat X1/9
At the tender age of 12 years old I, overnight, became a superstar. The reason? My dad dropped me off at school in the morning in a bright red Fiat X1/9, the most exotic piece of machinery Crosshaven (look it up, lovely place) had seen since the Titanic passed by on its way out of Cobh.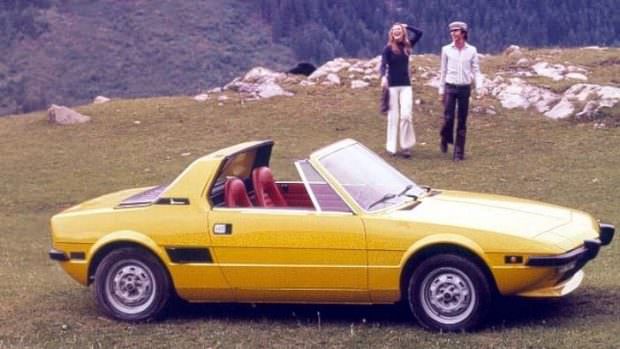 It mattered not that the pop-up lights only sometimes worked and that my pre-teen frame still found it a squeeze in the two-seat cockpit; this was a genuine Italian sports car with the engine BEHIND the cabin. Fabulous. It's fair to say that I still have a lot of affection for the X1/9, though I realise now that it was no dynamic scalpel and it's difficult to find a good one today.
So why not reinvent it? It's probably been done before, but this week a new project by Idecore (coming from IDEas, COncepts, RElationships, apparently), a relatively unknown Italian design house headed up by Marco Maltese and Riccardo Magnoler, caught my attention. It's called the Fiat xxx and it's clearly inspired by the Fiat X1/9 – and maybe the equally cool Lancia Stratos too.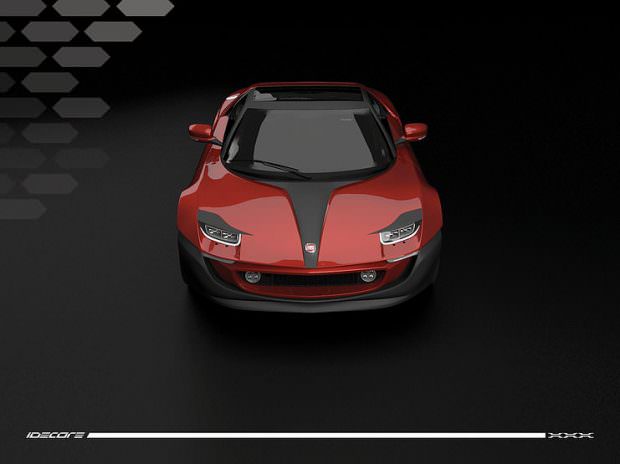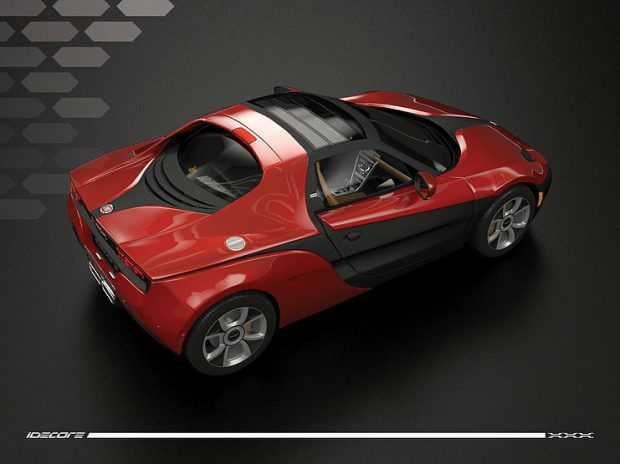 We don't expect the xxx to make it into production any time soon, but it appears to be a viable idea, as it's designed to be built on the Alfa Romeo 4C's carbon fibre tub. A glimpse in the engine bay reveals a 1.4-litre turbocharged petrol engine in place of the 4C's 1750 unit, but the Fiat gets KERS, so it's part-hybrid with a 'push to pass' button presumably.
There's a mock-up of the xxx's two-seat cabin too and the 4C's packaging limitations are revealed there, but it's a neat design that has potential. Regardless, this one is all about the design and we think Idecore has hit the nail on the head. Bound to imbue instant stardom on any kids that get brought to school in one.