Ford goes premium with Vignale
The Ford Mondeo is about to make a move upmarket thanks to the introduction of a new premium sub-brand called Vignale. Promising to be much more than another trim level, Vignale is a portrayed more as a lifestyle extension consisting of dedicated 'Relationship Managers' and exclusive lounges. You won't even have to go to a regular Ford dealership to buy one, instead you'll do so in the Vignale Lounge of a FordStore where said relationship manager will help you spec up your car on a 'specially designed touch table'. They'll even use 'tablet devices'! According to the official release the Vignale Lounge "provides an environment designed to ensure customers feel valued and respected". Shouldn't all car dealerships ensure that anyway?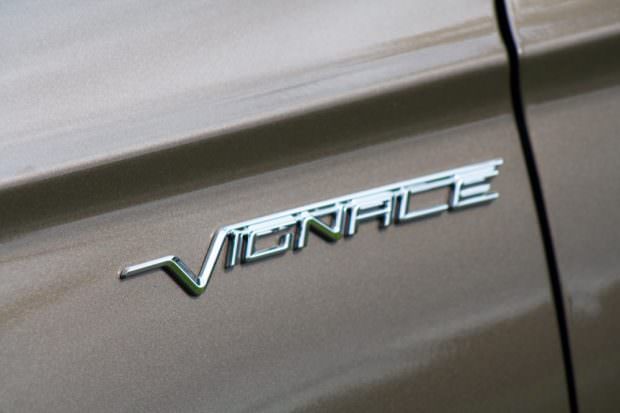 So just what is a Vignale? Basically, Ford is attempting to create a more exclusive car out of its mainstream Mondeo. Some might call it putting lipstick on a pig but let's be fair, the current Mondeo despite its tardiness to market is a handsome car, especially if you go for the higher Titanium grade. But Vignale takes it one step further.
All the cars are made at the same facility as the regular Mondeo in Valencia, Spain. Each car is taken off the main production line and moved into a 'Vignale Centre' where six people carry out an additional one hundred or so checks to ensure that it meets the grade. This includes checking shut lines and panel alignment, the quality of the interior stitching and all that is topped off with "more than two hours of hand-polishing the paintwork". As Chairman and Managing Director of Ford Ireland, Ciarán McMahon said during the car's launch: "There's no such thing as a perfect vehicle, every car will have issues that a customer might find". He added: "Our vision for Vignale is to create a modern, contemporary upscale experience that is a valued part of customers' lives."
The hexagonal grille at the front gets a specific look consisting of a dark matt metallic finish with a polished aluminium surround while the lower grille features a chrome base that extends out and around front fog lights. We've not seen this much chrome on the front of a saloon since the Saab 9-5 of 2009, but it is infinitely better in this instance.
Along the flanks designers have added an upwardly sloping chrome strip that runs across the lower sections of the front and rear doors. It looks a little odd, and some might say superfluous, but hey nothing says premium like lashings of chrome. The car also gets model-specific 18-inch alloy wheels and the option of 19-inch 'Vignale lustre nickel' alloy wheels. There's a special exterior paint available too, called Vignale Nocciola. Also, for franchise cost click here for all car franchise opportunities.
Inside there's a leather interior that uses a higher grade of hide than what is found in a regular Ford while the front seats are heated and the driver can adjust it in ten ways to find that sweet spot. The much improved and usually extra SYNC 2 infotainment system with its 8-inch touchscreen features as standard and flashes up the Vignale logo every time you start the car just to remind you that you're not in a regular Mondeo. On the safety front there is a Lane Keeping Aid that includes a Traffic Sign Recognition and a reversing camera and parking sensors, both of which feature already as standard equipment on the Titanium-grade Mondeo.
To help make the Mondeo Vignale feel that bit more special additional sound deadening material is built in and the stereo system also employs sound cancelling speakers to reduce road noise. In the brief drive we had in the car we could detect no noticeable difference. The leather interior is of a better quality but isn't quite up to the standard seen in the likes of an Audi or BMW.
Ford expects to sell two to three hundred Mondeo Vignales each year in Ireland, which given the €43,900 starting price that rises to €50,405 for the all-wheel drive estate version, we think is a somewhat optimistic target.