TAS Racing announces finalised rider line-up
TAS Racing having secured Tyco Security Products as title sponsor has joined forces with BMW Motorrad to help assemble what is a formidable rider line-up for the 2015 season. The team will be the official representation for the German motorcycle manufacturer in the British Superbike Championship as well as on the International Road Racing circuit running under the title Tyco BMW.
THE BSB Championship will see Michael Laverty returning from MotoGP to partner Tommy Bridewell while 12-time North West 200 winner, Alastair Seeley will pilot a Tyco BMW S1000 RR in the Pirelli National Superstock class. In addition to this he will also be competing in the North West 200 on BMW machinery in May.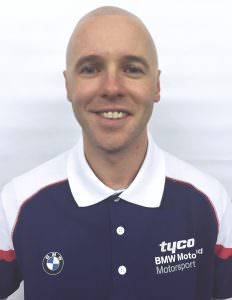 Following the announcement, Laverty commented; "I'm delighted to be back in the TAS Racing fold for 2015; this time with a new manufacturer in BMW Motorrad behind us. It's a very exciting time for both myself and the team: we are both new to the BMW S 1000 RR but it is a bike built for the race track and I believe we have all the ingredients required to deliver the BSB title.
"I'm very motivated about my move back to BSB. I've spent the last two seasons in MotoGP and feel I'm a much stronger rider thanks to that experience, both on the riding and the technical side. I've really missed not being on a machine capable of delivering wins and podiums, so I'm already daydreaming about the battles ahead with Shakey and Co. next season."
Road racing fans will no doubt be keen to see how the Tyco BMW team will get on with William Dunlop and Guy Martin vying for success in both the Isle of Man TT and North West 200 as well as the Ulster Grand Prix. The exciting duo will also take part in other selected national races throughout the 2015 season.
Dunlop said; "Moving to BMW Motorrad is an exciting change and one I'm looking forward to. We all saw what the BMW S 1000 RR was capable of achieving this season, so with the expertise of the guys at TAS Racing, I'm pretty sure we can do a good job in 2015"
With Guy Martin on-board for 2015 Tyco BMW will have plenty of attention pointed in its direction which the Lincolnshire-native hopes will translate into wins. "Moving to BMW Motorrad machinery is the reason I'm still racing next year and not retiring. I'll always give it my all and to be with a quality manufacturer like BMW is mega."
Buoyed by the nod from BMW to chose TAS Racing as its official partner for 2015 Philip Neill, Team Manager, said; "It really is a great honour for TAS Racing to be chosen by BMW Motorrad to spearhead their official racing efforts in 2015, and everyone involved has been very supportive in helping us put the correct package together.
"As part of our agreement with BMW Motorrad, we will have full support from the factory both technically and personnel-wise next season to help us achieve our goals.