The motorycle world is gearing, or should that be powering up, to witness the return of the revered Bultaco name. A highly skilled team has been assembled and is at present working on the development of three validation prototypes that will be used to test and refine the project as it moves forward.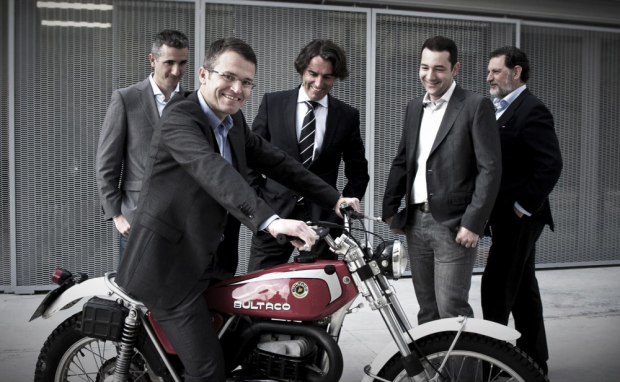 Motorcycles will be powered by an in-house design electrical propulsion system mounted onto a trellis frame chassis and will feature a telelever-style front-end suspension setup. Where Bultaco plans to set itself apart from other manufacturers of electrically-powered motorcycles is its Drive Train System (DTS). This system maximises energy performance through regenerative braking and because of the technology applied to the chassis maximises the rear wheels' adherence under braking, considerable electrical braking torque can be applied.
Bultaco's energy accumulation system combines a lithium-ion battery with ultra-condensers to try to ensure better performance and it has also been working with Viesca Engineering, a firm highly experienced in the field of highspeed rail. The software that is used in the Bultaco Control Unit (BCU) has also been engineered to be highly functional in order to enable the rider to manage the engine's power, energy recovery and battery recharge including the ability to activate it remotely through a mobile device similar to what is presently available with some electric cars.
It isn't the first time that Bultaco has experimented with electrical power, in 2011 it took part in the first World Electrical Motorcycle Championship organised by FIM. Back then its motorcycle was readied in just three months and despite being up against brands with far greater experience and means at their disposal, Bultaco finished third in its first race and fourth in the overall rankings.
The Spanish firm aims to set up a sales network initially in Spain quickly followed by locations in the United States, United Kingdom, Germany and France. Although the project is still in its infancy, spokespersons close to the brand hope that it will continue to move at a fast pace.