Citroen DS3 Cabrio – Driven
If I'm honest, the DS3 Cabrio isn't the most masculine car in its class at present and I may have in the past been critical of the automated gearbox but what I sit in now is something that leaves all of those criticisms behind. Yes, it's still a DS3 Cabrio, but this is equipped with a turbocharged 1.6-litre four-cylinder engine and a six-speed gearbox. It cranks out 155hp and a quite useable 240Nm of torque. I'll come back to that in a bit.
Styling-wise the two-door cabriolet has some lovely proportions in this spec; the chunky grey five spoke alloy wheels fill the arches nicely while the DS-logo'd fabric roof panel contrasts nicely off the black paintwork. It may still be a little bit too metrosexual for some, but aside from the now discontinued Racing model that we previously tested, this is about as manly as it gets.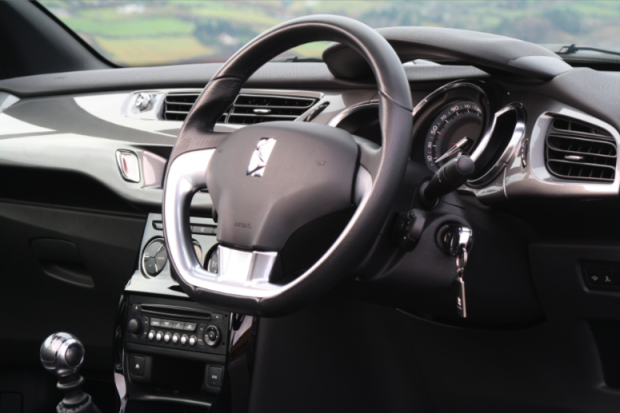 The interior isn't quite as cramped as you might think when you first look at it, though like most other cars in this category, the rear seats are a slight token gesture. They are useable of course, though transporting a pair of six-footers might require the roof to be opened. Conveniently, that fabric roof is designed so that you don't lose the car's roofline, it simply retracts along the central section of the roof, and Citroen give you the option of opening it at different rates. Dropping it all the way down, including the rear window section does give much of the pleasure of true open-air driving without losing any boot space although rear visibility does become limited.
That boot space is enough provided you don't have the need to load larger items into it. In a design oddity reminiscent of the C3 Pluriel roof,  the boot has a a beautifully outwardly hinging lid that unfortunately lifts to reveal what is one of the smallest boot apertures I've ever seen. That said, what lies inside is useable and aside from parents with buggies and golfers, most will probably adapt or at least compromise. There is also the ability to drop the rear seats down. The price of style, eh?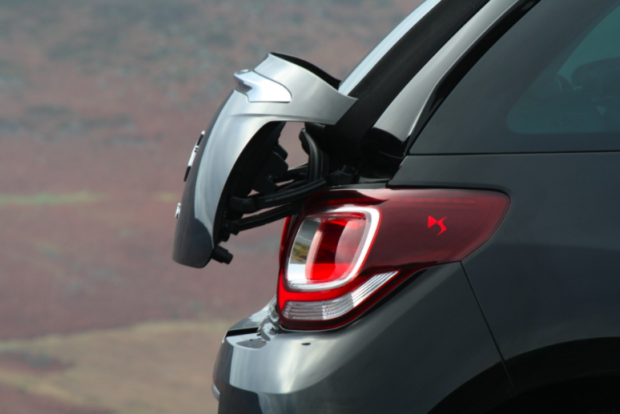 As for the drive itself, in DSport guise the ride is a little firmer but it doesn't really detract from the driving experience. There is reasonably good feedback through the steering and despite being pitched more towards trendy urban dwellers, it is a car that's capable of being hustled along a back road at quite a healthy pace. Personally, I preferred the drive of this over the more hardcore DS3 Racing – being toned down that little bit seems to make it a more enjoyable drive overall.
The engine pulls well from low revs and is quite happy to run right up to the 6,000rpm redline. It can do away with the 0-100km/h dash in 88 seconds, but this car isn't really about that. The six-speed manual gearbox does suit the engine well, allowing it to cruise easily at motorway speeds while seeming to have plenty still in reserve and when driven is a more restrained fashion can deliver some good fuel economy figures.
Being part of the more premium DS brand, this Citroen does seem to straddle the gap between cheaper Fiat 500 and the more premium MINI. Both are worthy competitors in different respects, but the DS3 in this higher trim does serve as a credible alternative choice. Buy one and you will have a more individual car, which in this case, is no bad thing.
Price: €26,545 as tested (range starts at €21,195)
Power: 155hp @ 6,000rpm
Torque: 240Nm @ 1,400rpm
Emissions: 137g/km