Suzuki SX4 S-Cross – Driven
For a number of different reasons, Suzuki is a brand that doesn't immediately pop up on a lot of people's radar when it comes around to purchasing a car. That's not to say that the company produces inferior cars, quite the opposite. It's a company that has been around since 1909 and in the past it has given us some relatively iconic cars, albeit not in the mainstream,  such as the diminutive Cappuccino sportster, the Jimny, Swift, and let's not forget the  awesome Mighty Boy.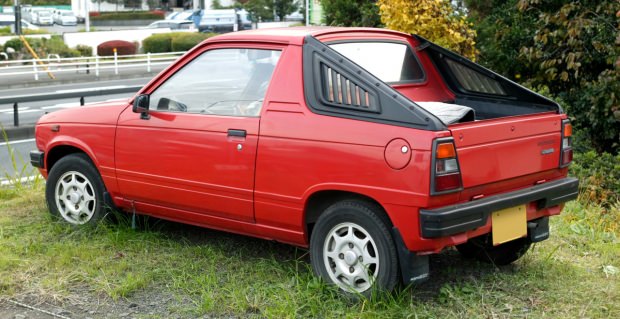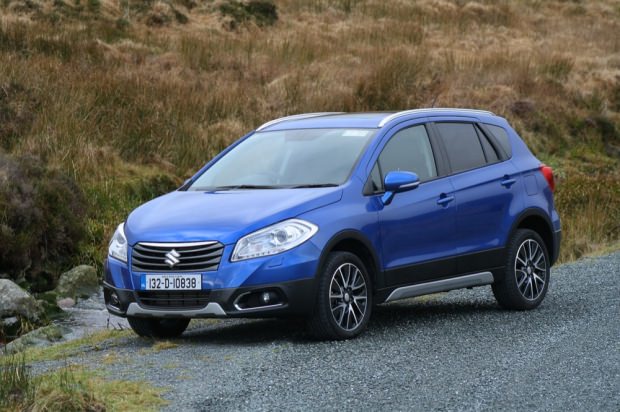 The company, much like its compatriots, Honda, also produces motorcycles and has an equally successful heritage when it comes to this, creating the legendary Hayabusa which when it was first launched fifteen years ago was capable of a top speed of 202mph. Suzuki has also consistently been the king of the fiercely competitive litre-sportsbike class with various versions of its GSXR-1000. But I digress.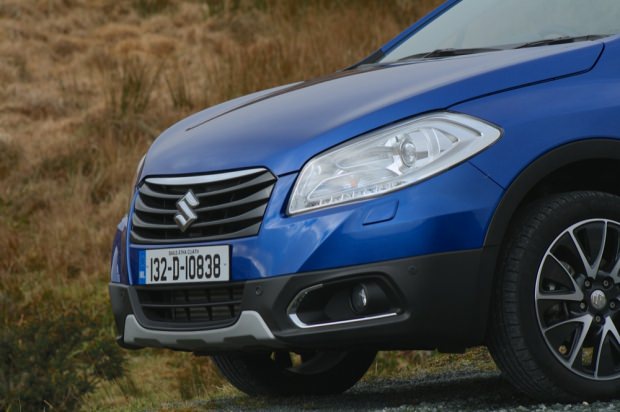 Suzuki's latest offering with four wheels also comes equipped with four-wheel drive. The new SX4 S-Cross is a departure from the previous model which co-shared its design with the Fiat Sedici, looking and feeling bigger than before as well as now benefitting from unique styling. It is every bit the modern crossover, combining functional looks, raised height and incorporating plenty of practicalities. Suzuki has given it slightly sportier looks which are emphasised by the lower bonnet and larger headlight units which slope down to brace the low front grille. Strong shoulder-lines give way to a large glazed area which allows plenty of light to flood into the cabin as well as adding to the generous headroom. The panoramic sunroof also helps and is one of the largest of its kind in the segment. In total there is a palette of eight different colours in which to choose from, the 'Boost Blue pearl Metallic' as seen on my test car being one of the nicer hues, is a €350 option.
Inside there is sufficient levels of space and ergonomically there's little to complain about. The bluetooth was a little finicky to setup, but it's not something you'll have to do everyday. Forward visibility is quite good while the generously-sized door mirrors and optional front and rear distance sensors make parking a doddle. When it comes to power choices fall between a 1.6-litre petrol and two versions of the 1.6-litre diesel. My test car was equipped with the latter and fitted with Suzuki's ALLGRIP four-wheel drive transmission.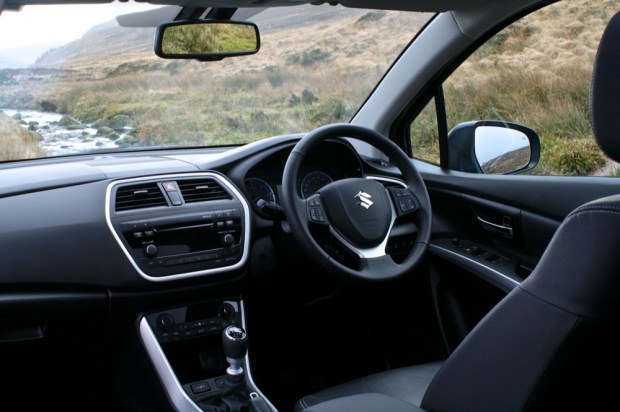 Around town the SX4 S-Cross gives a compliant ride, coping well with poor surfaces and speed bumps. The steering is light to the touch and noise levels inside the cabin are low, even for a diesel engine. I was genuinely surprised at how well the whole package worked. On the open road, keeping an eye on the fuel consumption showed that although the Suzuki might not be breaking any fuel economy records, for a four-wheel drive crossover it did return respectable levels of fuel economy. This is helped further with Suzuki's EASS (Engine Auto Stop Start) system.
Dynamically, the big surprise is when you engage sport mode and give the SX4 S-Cross some right foot. Even over some of the bumpier country roads the Suzuki performed in a way that exceeded expectations and the 320Nm of torque helped in putting a grin on my face. Granted this scenario isn't likely to be the most commonly-found one for the S-Cross but it is reassuring to know that it can perform when needed.
Putting the practical shoes back on for a moment, it's also worth pointing out that rear passenger legroom is generous for the segment while the rear seats can also be reclined to a more relaxing angle. Boot capacity is a useable 430-litres and thanks to a low-enough load height makes it practical too. So even if the Suzuki isn't on your shopping list, don't do yourself a disservice, add it and you may just be pleasantly surprised. I was.
Price: €30,345 as tested (range starts at €19,995)
Power: 120hp @ 3,750rpm
Torque: 320Nm @ 1,750rpm
Emissions: 114g/km
Follow @LordHumphreys on Twitter