For the select few who are in the market for an über fast luxury saloon, the choice is, for them, annoyingly limited. Audi has just produced its updated version of the S8, and although the Ingolstadt company is probably happy about the lack of apparent competition, the truth is, it probably wasn't that worried in the first place.
For starters, let's leave the competition aside and talk numbers. This newer Audi S8 is powered by a 4.0-litre TFSI V8 that, with the help of two twin-scroll turbochargers, produces a hefty 520hp. Shove is confirmed by the 650Nm which comes in at 1,700rpm. The car's eight-speed automatic transmission takes all that, hooks up all four wheels and propels the 1,990kg vehicle off the line and up to 100km/h in just 4.1 seconds – that's four-tenths faster the current Porsche 911 Carrera 4S. Top speed is electronically governed to 250km/h, although I did see 267km/h on one particular autobahn blast.
On the exterior a new bonnet and front-end give the car a flatter appearance that gives it slightly more purpose than before. The rear end has been given a similar treatment, and is best described as boxy. Audi has chosen this updated model to showcase its latest lighting technology in the form of what it calls LED Matrix Headlights. Each unit is comprised of 25 LEDs that can illuminate, dim or switch off in accordance with both on-coming traffic and road-users ahead. This means that the driver doesn't need to dip their high beams as the car's on-board camera scans ahead and controls which LEDs to manipulate in order to effectively distribute light around the objects.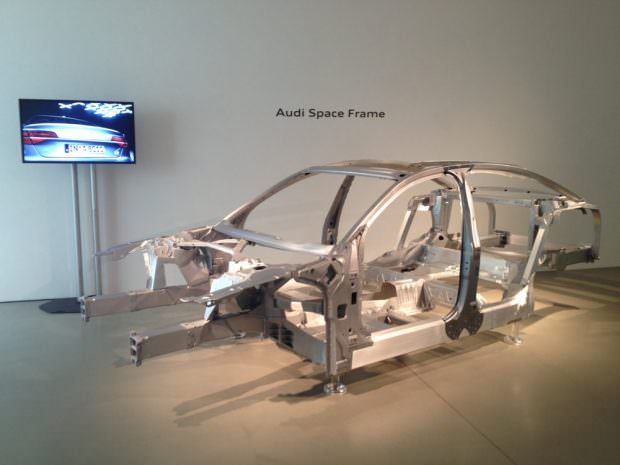 Sit inside the Audi S8 and you need to pause momentarily to really take in what a well crafted cabin it is. The S8 receives specific Carbon Atlas and brushed aluminium trim inserts. In the footwell, the aluminium pedals and footrest remind you that this is no ordinary A8. The gear selector on the centre console is carbon while beside is is the start button while is illuminated by a red glowing ring. Placing your foot on the brake and pressing the start button awakens the V8 engine. Engage drive, lift your foot from the brake and the Audi S8 simply rolls forward without pomp and ceremony.
It is indeed one of the best traits of the Audi – its ability to simply allow you to go about your daily business without fuss although them temptation to nail the throttle may not subside that with quickly with ownership due to the potency of its performance. When you do find yourself driving along an open stretch of road and decide to bury the right pedal, the pickup is almost instantaneous and it should you keep your right foot against the floor it will be several seconds before you can lift your head from the well-cushioned headrest. By then you will be already exceeding virtually every speed limit going and any passengers that you may be carrying will either be mightily impressed or crossing you off their Christmas card list.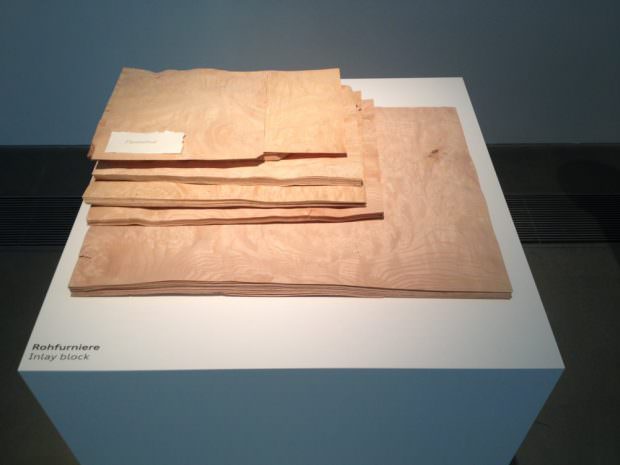 What is just as impressive as the car's acceleration is the ease at which it can be driven at such speeds. At almost no point does the car feel like it is rapidly approaching the limits of its abilities, only under heavy braking and not in a straight line does the car become slightly unsettled. Even then, it is simply a case of allowing the car to sort itself out which is manages very quickly. Optional carbon ceramic brake discs are a colossal 400mm up front braced by six-piston callipers while the rear brakes are an equally impressive 365mm. At slow speeds around town the brakes don't feel snatchy and although they may be a very expensive option to add, you do get the benefit of immense stopping power and a virtual life-time use out of the discs.
There's no doubting the big Audi's abilities but the real star of the show is that 4.0-litre V8. It just loves to be revved and emits a glorious engine note when working hard. The fuel saving features like cylinder on demand may seem like a token gesture, the reality is that those in a position to purchase this €130,320 car from new aren't likely to be worried about the cost of fuel of how much CO2 is coming out of those four exhaust pipes. What they will be interested in is having a truly luxurious car capable of transporting its occupants at speeds that in the not too distant past wouldn't have been deemed possible.