Ferrari 458 Speciale caught testing
Ferrari has been testing the 458 Speciale just a week before its official public unveiling at the Frankfurt Motor Show on the streets around Maranello. The car not only sheds a considerable amount of weight over the standard car, but also sees a big increase in power. The car builds on what was an already impressive car and adds more advanced aerodynamically tuned bodywork as well as improved traction control.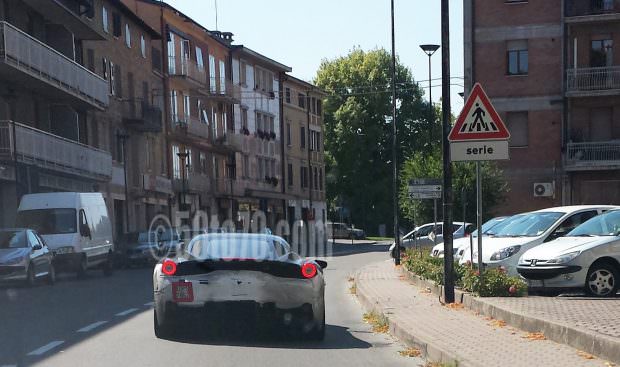 The finished version of the 458 Speciale which was shown to a select group of invited guests and potential buyers, wears modified bodywork. Both the front and rear bumpers are re-designed to improve airflow with the rear housing a new exhaust system. Inside, the interior receives the stripped out-look and is covered with swathes of alcantara material. The car will be on display at next week's Frankfurt Motor Show and is expected to be sold in only very limited numbers.