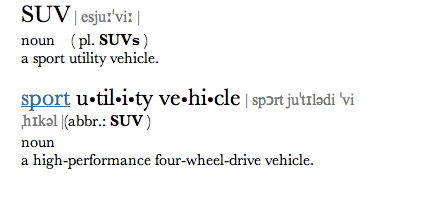 By definition Audi's Q5 certainly falls into this category. Sitting in the middle of Ingolstadt's Q range, the Q5 is still kind of the new kid on the block having first appeared in 2008. In a slightly irregular way sales of the mid-size soft-roader have actually increased globally year on year as opposed to rising, peaking and slowly declining over the model's life. This would indicate two things; 1) Audi really seem to have gotten this right and 2) a lot more people are now realising this. Now that the Q5 has had a little nip and tuck it's time to see if in fact the buying public are right.
What's changed with the newer Q5? Well, visually not that much. The most noticeable differences consist of re-designed front & rear lights, which I must admit are a thing of beauty when illuminated in the dark, as well as a 'more confident' front grille. Other little design touches include a slightly sportier looking rear diffuser and flat-bottomed exhaust tips – a feature that will help differentiate all new Q & allroad models.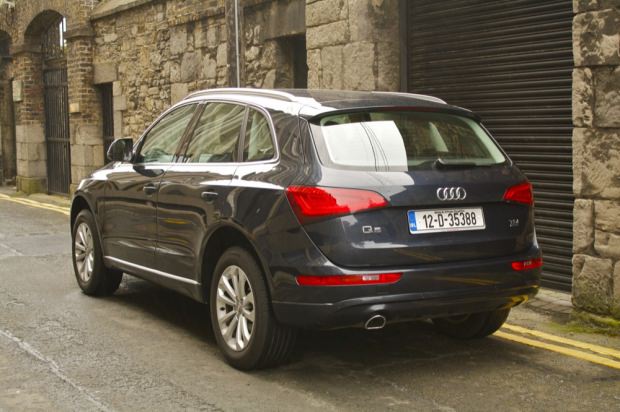 Proportionally the Q5 is probably as close to perfect as most people will ever need. At 4,629 mm long and 1,898 mm wide it can conveniently negotiate even the most dense concrete jungles with ease. Visibility from the driver's seat is good and parking it into a tight enough space is done with minimal fuss thanks to a fairly generous steering lock. That driver's seat I mentioned, well, it's really a rather nice place to be if I'm honest with you. I must applaud the boffins who work in Audi's seat design division as their work makes driving the Q5 that bit more enjoyable.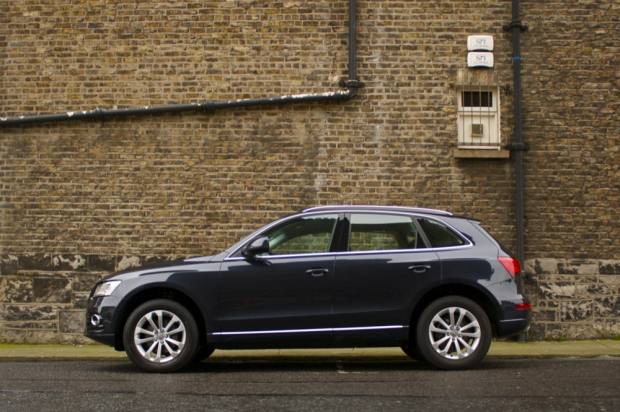 "Proportionally the Q5 is probably as close to perfect as most people will ever need."
Let me get on to telling you about the drive itself. As you would expect the Q5 is of course quattro powered meaning it is in permanent four wheel drive. Those four wheels in this case are propelled by a 177 bhp 2.0 litre TDI unit which is such an excellent all-round performer Audi could nearly get away without offering any other options. The engine is well insulated too so you don't get that clackety-clackety diesel sound you might expect and emissions are helped with the addition of an AdBlue system which works with the diesel particulate filter to give the Q5 claimed average emissions of 154 g/km although with the recent Budget changes does leave it residing in Tax Band D (€570) for the S-Tronic automatic while the manual fares a little better in Band C (€390).
"Audi could nearly get away without offering any other options"
You do also get a fair degree of standard equipment with your Q5; cruise control, air conditioning, driver information system, bluetooth, voice control and a multifunction steering wheel combine to give a pretty decent setup. As for the rest of the family, well they'll like the Q5 just as much I suspect. In the rear there's certainly enough legroom for the grown-ups and there is the provision of three ISOFIX points (two in the rear & front seat). Boot space is more than sufficient and access is made easier thanks to Audi's clever boot lid design that wraps around the back of the Q5.
The overall driving experience of the Q5 is certainly that of an SUV that is very well honed to being used almost exclusively on tarmac, as I'm sure most will be. It doesn't wallow around when cornering and although it does soak up most of the road's imperfections there is a firmness there that I personally liked. The S-Tronic transmission may cost more and move it into a higher tax band but I still say its worth the extra money and if you really want to do it right my personal recommendation would be to go for the Audi Exclusive range and get one in Mamba Black metallic paint with the Havanna Brown interior.
Test Drive Distance: 481.6kms
Road Tax band: €570 (D)
Price: From €41,760  (€51,080 as tested)
Available: Now
For more images visit our Facebook page here
Got a question? You can tweet Dave – @lordhumphreys