We're updating this page feed with all the news from the 2012 Paris Motor Show, so keep checking back!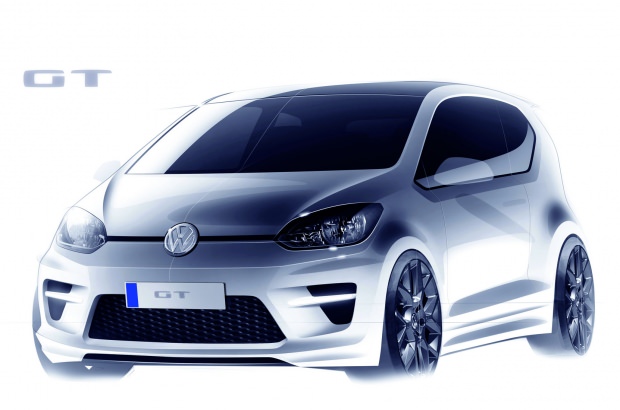 VOLKSWAGEN: The big news with Volkswagen in Paris was the launch of their latest generation Golf. As one would expect, it's leaner, lighter, better in almost every way. But what caught our attention related to one of the best cars we've driven this year – the Up! It was rumoured for a while but VW have finally confirmed that they will be making an Up! GT – with power coming from a 109bhp version of their 1.0 litre three cylinder engine. The Up! GT will also get larger wheels, retain its manual gearbox, and have a sportier bodykit. We eagerly await this!
RENAULT: Fans of the RenaultSport Clio were in for a bit of a surprise with the revelation that the next gen Clio will no longer have either a manual gearbox or a naturally aspirated motor. With the hot hatch segment becoming an ever bigger battle of performance numbers, RenaultSport now feel that the move must be made in order to keep up. The Clio 200 will be powered by a 197bhp 1.6 turbocharged engine and come with a six speed dual clutch automatic gearbox.
BMW: Their Active Tourer concept may not look as visually spectacular as previous concepts like GINA, but its whats under the skin that may be bigger news for BMW. The smaller car (just an inch longer than a 1 Series) indicates yet another potential niche that the Germans intend on filling. Powered by BMW's eDrive system, it has a 1.5 litre turbocharged three cylinder engine which makes up part of its hybrid powertrain. But the really significant thing is that unlike all other BMW's, the Active Tourer is front wheel drive. An indication of things to come? We think so.
MERCEDES: Electric cars are coming thick and fast, but the all electric SLS certainly seems to have the fast box ticked. On sale as of now, the all electric SLS is powered by four synchronous electric motors which weigh 45 kgs each and turn at 13,000 rpm. In total they produce 740 bhp and a massive 1,000 Nm of torque. They claim the SLS hits 60 is just 3.9 seconds and can easily hit 250 km/h – all while having a range of 250 kms. Interesting times!
PEUGEOT: Not one but three quite interesting new models from Peugeot on their home turf. First up is the hotly expected 208 GTi. After previous hot models failed to really gain many fans a lot is going to be expected from the new 208.
Also on their stand was a new concept called Onyx which despite its spectacular looks seems unlikely to reach production, but it is claimed that the front end design is a hint at future design language for their range.
And finally, not getting the fanfare we think its actually deserves is the RCZ-R – the most powerful Peugeot ever to reach production. The 260 bhp should be a clear competitor for the likes of the TT and 370Z now.
FERRARI: Ferrari didn't quite have their new Enzo replacement ready to go head to head with McLaren's P1, but they did have its carbon tub on display as a form of teaser. Maranello have been fairly tight lipped about the car but they have revealed that it will be the first to carry hybrid power which should add to the horsepower figures while technically keeping the tree huggers happy.
Also displayed was their FF sporting a new panoramic glass roof which is now available as an option. The specially insulated glass is not only lightweight but also helps keep the cabin cool.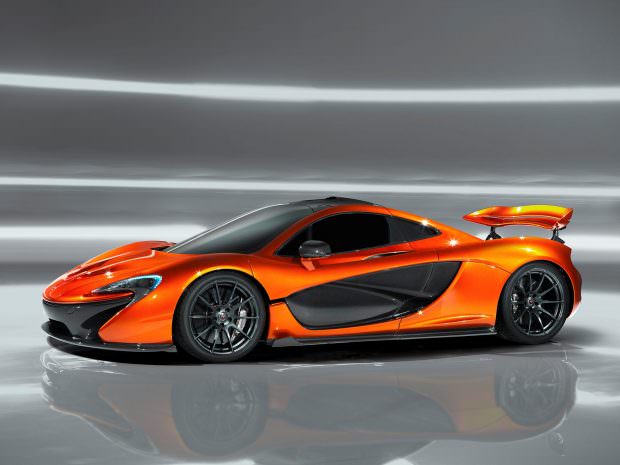 McLAREN: You wait all day for a hypercar to come along and then two come at once, well almost. After years of speculation McLaren have finally shown what they feel to be a worthy successor to the simply legendary F1. As you would expect from the fastidious scientists in Woking, the new P1 is crammed with technology and will once agin set the bar, particularly in the field of aerodynamics. Developed in the wind tunnel and also digitally though CFD (computational fluid dynamics) it is clear to see that form is very much dictated by function. As yet, no performance figures have been released but word from insiders on the project claim that they are set to be very impressive.
AUDI: Following closely behind the launch of the new A3, Audi displayed the A3 Sportback today. The five door version is a huge seller for Audi and this whole new model demonstrates more spaciousness, greater weight saving leading to improved efficiency and moves the game on significantly for the competition. The sportier side of the A3 range also made an appearance in Paris – the new S3 will be on display as will their slightly bonkers SQ5 TDI which we drove earlier on this year in Germany.
BENTLEY: Although Bentley weren't showing any new models as such, they did announce two nuggets of good news. The first is that they are going back racing with the new Continental GT. Based on the GT Speed, their new GT3 car is due to being racing next season and should see a return by the Crewe based company to LeMans.
The second bit of good-ish news is that they say they have completely gone back to the drawing board with their proposed SUV. First shown in Geneva, it came under heavy criticism and although it is virtually inevitable that Bentley will expand their range to include a luxury SUV, they have at least for now listened to the public.
JAGUAR: The wait is finally over. Jag have finally officially shown the finished F-Type. Their first new two seater sports car for years. The front engined – rear wheel drive drop top will come in three engine forms; a 3.0 V6 in two levels (335bhp & 375 bhp) and a 5.0 V8 producing almost 490 bhp.
This model had a very on off start years ago and now that Jaguar's future is looking more secure the arrival of the F-Type should help breath new life into the big cat and certainly will add to the image refresh that Jaguar has gone through over recent years. We look forward to driving it soon!
PORSCHE: The Stuttgart boffins have rolled out what many feel should have been the form that the Panamera originally took. The Panamer Sport Turismo – to give it its full title – its essentially a shooting brake version of their massively successful saloon. Although officially only a concept in which Porsche wished to demonstrate their new plug-in hybrid technology, many believe that if public reaction remains positive, they may put a version into production. This might also be expedited with the arrival of the AMG CLS Shooting Brake.
ABARTH: The Fiat tuners have chosen Paris to launch their new performance kits called 'Abath Fuori Seri'. Yes, it does sound cool. The range will give Abarth owners to ability to further customize their car both from a visual and performance perspective.
Abarth will also be displaying this rather in-discreet Abarth Fuori Seri 500, which is covered in a livery that they claim is inspired by the Fiat Abarth 131 Mirafiori "Olio Fiat".