Shark release 2013 colours
Shark Helmets have released eight new colours for their 2013 line-up.
The Speed-R which was officially launched in 2011 receives new matt finishes. Both designs, called KOW & KWR feature big colour blocks along with an eagle motif on the side.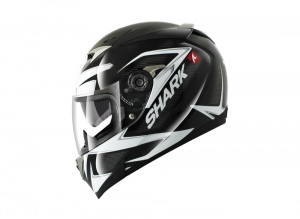 The S900C is now updated to include a pump fit system. The graphic design called Creed, comes in two colours and offer very different looks.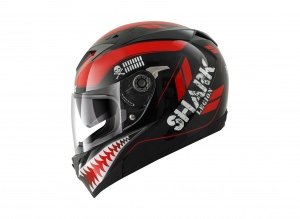 Shark's mid range helmet is the S700 S comes in a new style named Legion and Legion Matt. Both lids have a black base with the main graphic design coming in white.
The S600 Exit KVW & Exit Mat KGW both appear in 'won't be missed' colour schemes, with the KVW leaning towards a more feminine look with pink detailing. Both come with a black base like the S700 S.
For more details and pricing contact your local Shark dealer.