Cannonball Run Ireland 2012
There is one weekend in September that has remained very strictly reserved for the last few years. This weekend will be the fourth year in succession that 50to70.com founder Dave Humphreys will participate in the Cannonball Run. The 3 day rally circumnavigates some of the finest roads and most breath-taking locations around Ireland.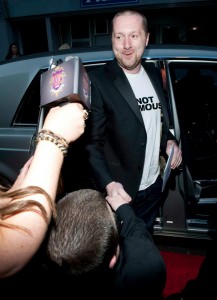 He along with over 300 fellow Cannonballers will set off from Merrion Square in Dublin's capital on Friday morning and throughout their 3 day journey will be raising funds and awareness for Laura Lynn House – a charity that provides incredible care, help and support for children with life limiting conditions.
The 2012 Cannonball will make pit stops throughout Ireland in cities that include Belfast, Galway, Limerick and Kilkenny where all cars will finally cross the finish line. Dave will be tweeting throughout the event – you can follow him on Twitter @LordHumphreys
If you would like to make a donation to Laura Lynn House, you can do so by clicking here