RS250 Evoque By Kahn Design
The stunning Evoque has already been a huge success for Range Rover and now Kahn Design have created something for those individuals that demand even more – the RS250 Evoque. Many tuning companies have already turned their hand to the Evoque but Afzal Kahn decided to hold back until now – "This is how it should be done. I sat on the fence and waited until most of styling kits for the Evoque's had been released," said the principal British designer. "It was a very complicated car to work but we worked within the factory style lines and I put my heart and soul into this. We spent thousands of hours working on this car because I wanted to ensure it isn't seen as a conventional car but as something more serious for the road and I am quietly confident that our customers will enjoy a great deal of motoring supremacy with this outstanding vehicle."
So whats different with the Kahn version? Although instantly still recognisable as an Evoque, every part has received a degree of modification in order to help 'coax greater performance from he car'. New bumpers front and rear along with a boot spoiler and centrally mounted exhaust give a more aggressive look while the addition of LED running lights in the front bumper, new grilles and a lowering kit help to complete the look.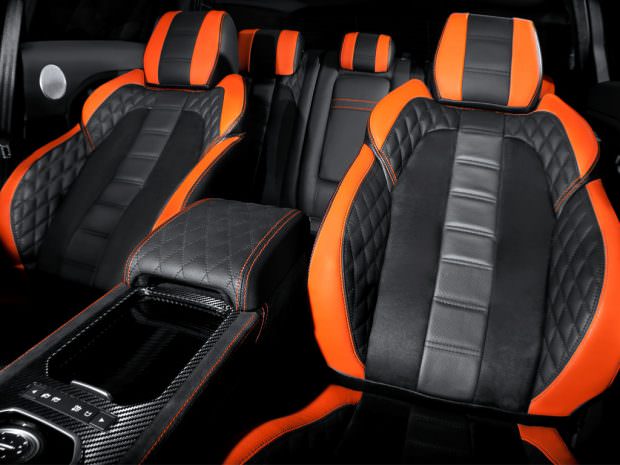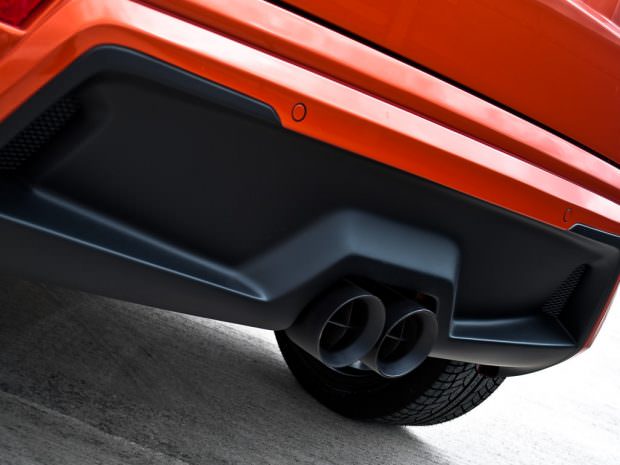 Inside receives similar treatment and attention to detail. Machined aluminium pedals, privacy glass and perforated leather heated seats with alcantara inserts give a feel of supreme luxury and a hint of performance.
To find out more about what Kahn Design can offer, visit their site here.