Peugeot 208 – Irish Press Launch
Peugeot unveiled their new 208 to the Irish media today and allowed us to drive the latest addition to the B Segment on Irish roads. Looking back, its clear to see that following the success of the 205 & 206, their last model, the 207, didn't quite live up to expected hopes and now the French brand has pulled out the stops to ensure that the 208 rekindles some of that past magic.
So whats all this B Segment talk about? Well thats the category of car which this and many of a similar size & nature fall into and it accounts for an average of 30% of all sales Europe-wide, as has been the case since 2001. Its obvious that this is a pretty important and also a pretty competitive section to be in. Peugeot have been lagging behind in recent years but with this all new model they expect to regain some of that ground that they have traditionally held.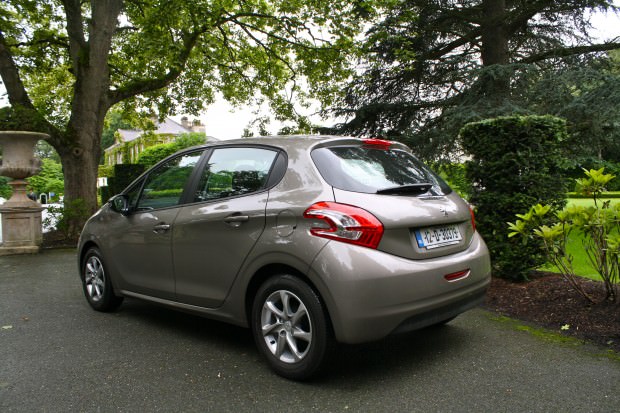 Peugeot will be offering the 208 is both 3 and 5 door variants comprising of three different engines and trim levels. With prices for their 1.0l petrol 3 door starting at €14,495 their seem to be undercutting their main rivals such as the Fiesta, Polo, Yaris & Corsa. Its the first car in its class to offer Cruise Control as standard across all trim levels while the mid level (Active) trim that I drove also came equipped with a large touchscreen dash top display. I will be driving the 208 more thoroughly in the coming months but initial thoughts from driving the 1.4 HDI Diesel were that of a refined car that should give consumers who may have not previously considered Peugeot something to serious to think about. The five door model provides easy rear access and certainly enough legroom for my rather average 5'9" frame. Rear luggage space too was generous with split folding rear seats and a very practically sized boot opening making carrying larger loads easier.
The 208 is available to order now from Peugeot dealers with deliveries expected to begin later this year. For more you can visit peugeot.ie
Want to see more pics? Click over to our Facebook Page here