Spinning The Rear: MotoGP Race Report – Jerez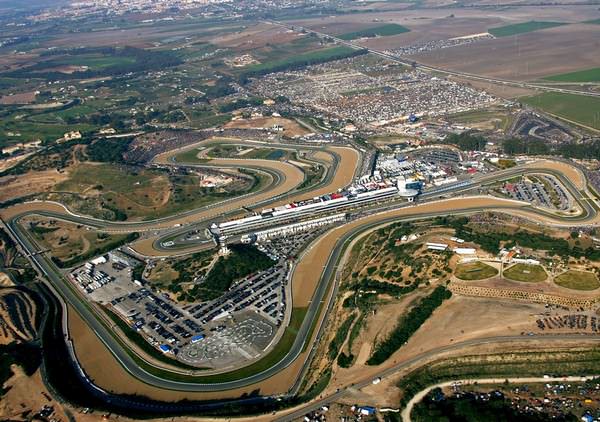 After what seems like 3 months, the MotoGP circus has finally torn itself away from its glamorous homes and glamorous yachts (model yacht for James Ellison) and trundled up for the GP of Spain at Jerez. It's called the GP of Spain but seeing how there is about 5 races in Spain don't get too excited.
One thing that was getting me excited was the rain. When it rains in my life I hate it. Things get cancelled and I slip and fall on my arse more often than not. But when it rains in MotoGP, things get wild. Watching qualifying is normally more boring than reading Sete Gibernau's "Excuses for poor GP Performances". However, with changeable conditions throughout the hour, riders were trying fast laps, banker laps and a few chuck-the-bike-down-the-road laps. It resulted with some thrilling action, some broken fairings and a top three of Jorge Lorenzo from Yamaha, Dani Pedrosa from Repsol Honda, and surprising everyone, Nicky Hayden on the Ducati.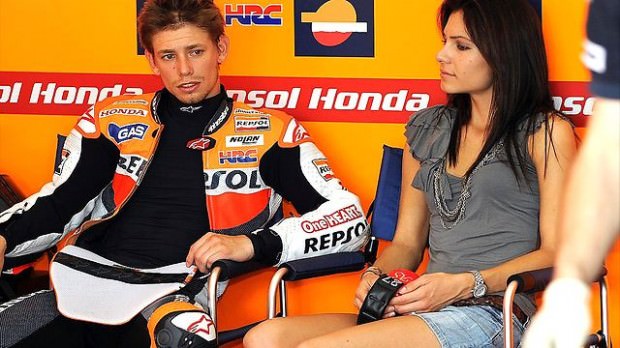 As we got ready to race on Sunday, it had been even more changeable conditions. A red flagged Moto 2 race, lots of crashes in Moto 3 and in MotoGP warm up, it was so 50/50 Casey Stoner didn't even bother to go out, which was partly due to conditions, and partly due to his porridge being 1 degree too cold.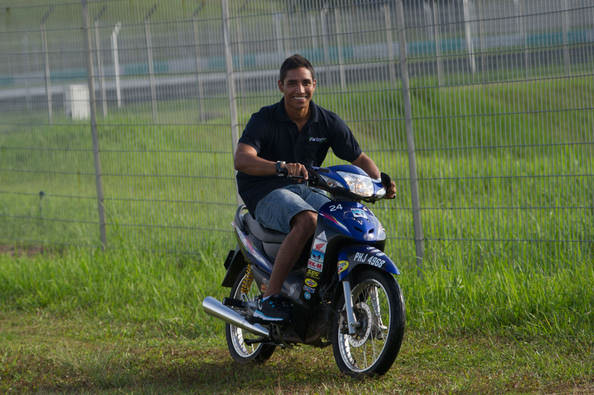 As the lights prepared to drop, MotoGP's Mr. Bean, Yonny Hernandez, dropped his clutch a bit too early and conked his bike as he lined up on the grid. Lesson 1 of MotoGP, start the race Yonny. The lights did drop, and the riders were underway.
With the patchy conditions, it was always going to be a tentative first few laps, but good god I didn't think it would be so entertaining. We had brave riders, tippy toeing riders and some crazy riders as for the first 5-6 laps it seemed like anyone's race. The entire front 6 were swapping positions faster than 16 year olds swapping pilfered Playboy issues. At one stage the top 3 were 3 abreast going into a corner (which unfortunately for that sentence was not Turn 3).
But the rain never came and as the track began to dry, order started to be restored, Stoner hit the front with Lorenzo in tow, and the hard battling Nicky Hayden dropped like a stone on the woeful Ducati to go join his team mate Valentino Rossi having a sulk down in 10th position.
Surprise package was Cal Crutchlow, again showing stunning speed on the non-factory Tech 3 Yamaha. He harried Pedrosa all race long, and seemed to have him in braking and corner speed, but could not match him on the straights. Which is fair, as Pedrosa probably only weighs as much as one of Cals morning steak and kidney pies.
As the laps ticked down Stoner started to falter and Lorenzo closed, with Pedrosa and Crutchlow looming in like a bunch of guys at a party who just spotted the last 6pack of beer. It was getting tense and surely we were in for a grand stand finish.
But unfortunately Stoner, ever the party pooper, revealed it was all a game. The beer was non-alcoholic, and he had a sneaky 3-tenths in his back pocket which he unleashed with 2 laps to go, leaving Lorenzo flat footed. After the race, Lorenzo did the old Sete Gibernau trick of look at your tyres and shake your head, but 2nd it was for the Spaniard. C-Squared could not overhaul the micro sized Pedrosa, and had to settle for 4th. For a race that was shaping up so well, I kind of reminded me of The Matrix 3, great action sequence and rubbish ending.
As for the CRTs, well the real standout was Randy DePuniet on the Power Electronics Aspar. Infinitely quicker than every other CRT, and mixing it with the satellite factory bikes. A top 10 was on the cards until his engine gave up right at the end, causing a very typically French tantrum at the bike. We at 50to70 love tantrums, and thus Randy takes out our rider of the race award.
Not so good was young Yonny who pulled into the pits a few laps in. Lesson 2 of MotoGP, finish the race Yonny!
Winners and Losers
Cal Crutchlow
Continues to defy every fibre of Englishness in his body, by not being a failure, and showing incredible promise. Cal's star is on the rise and surely a MotoGP podium is on the cards in the near future. He just needs to keep reminding himself of James Toseland in order to keep his determination high.
Casey Stoner
So good that he didn't show for warm up, barely did any laps in qualifying and still easily won the race. More sour looking than a cat who has sat on a thistle, Stoners talent is a pleasure to watch from the grandstand, and heartbreaking for the other GP riders. He made it though this race without developing his 'arm pump', but rest assured this condition will re-emerge immediately after his next poor result. Followed my moaning.
Ducati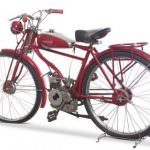 They have the greatest rider of the modern era, and the little guy who just never gives up, kind of like Rudy except taller and not a stupid film. Yet the bike is more hideous to watch than a drunk person trying to hump a walrus. Simply awful.
Next up is Portugal in a weeks, time. Lets pray for more fireworks.
JohnnyC