Spinning the rear: Moto GP 2012 – Season Preview (Part 2)
In the second installment of 50to70's build up to the new Moto GP season, JohnnyC takes a look at the poorer half of the grid – the CRT teams. Although we still may not quite fully understand the Large Hadron Collider-esqe CRT rules, we can tell you about the runners and riders, and then afterwards we'll will gaze into the crystal ball and make outlandish predictions which will no doubt make JohnnyC look stupid come seasons end (but not as stupid as falling off all on your own whilst leading a race eh Sete?)
CRT Teams – Hodge Podge Toys
Avintia Racing MotoGP
Ivan Silva – 0 fast laps, 0 podiums, 0 wins since 1998. He's lucky I even gave him this sentence.
Yonny Hernandez – Our only Columbian and looking at his startling resume, you have to wonder at what on earth Avintia do?. Finished 2010 in 21st in Moto2, before scaling to the giddying heights of 19th in 2011. I anticipate his performances like I anticipate aggressive bowel problems.
Came Ioda Racing Project
Danilo Petrucci – An interesting choice for Ioda Racing, which I assume is the latest arm of the Rebel Alliance. With Skywalker out of action, the little green fella has employed this young Italian to help defeat the Imperial forces. Considering a CRT could barely outrun a tricycle, I can't see how it will out run a tie-fighter?
NGM Mobile Forward Racing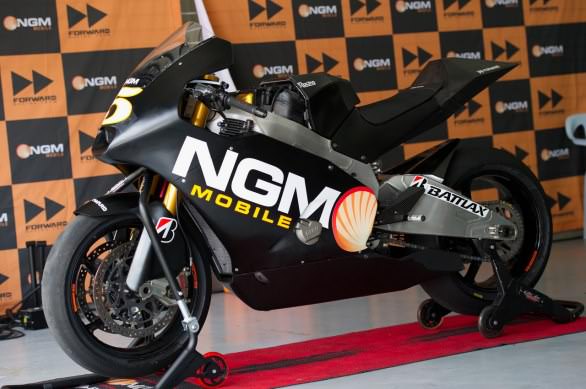 Colin Edwards – The Texan Tornado, has really been more a Texan mild breeze lately. The oldest MotoGP rider on the grid, but surprisingly not the worst. Almost always top 10, and normally 5th or 6th‑, consistent Colin keeps banging away and is now off to help the CRTs find some speed. A great rider, but don't expect any fireworks this year. As reliable as tea and biscuits.
Paul Bird Motorsport
James Elison –
This is James Elison's second gifted ride into MotoGP, although not actually on a MotoGP bike. What he lacks in race pace he makes up for in good nature and dumb luck. At least he hasn't had an embarrassment quite like another plucky Brit who pluckily fell on his head at his home race, (See James Toseland-The Acrobatic Years). Expect to see him regularly getting passed by Stoner and Lorenzo…when the lap him.
Power Electronics Aspar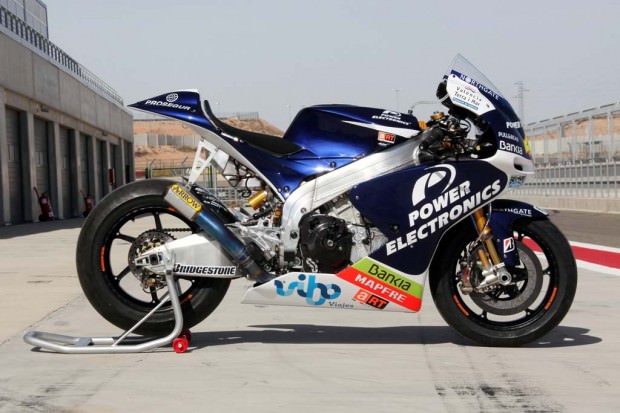 Randy De Puniet – The mercurial Frenchman showed his class in 2010 and also showed a remarkable ability to get run over by other riders….repeatedly!. Undeservedly lost his LCR ride to monkey man Toni Elias in 2011, and like everyone, struggled with "Je ne sais quoi" on the Ducati in 2011. A demotion to the CRT class seemed un-fair for Randy, but fear not, for this CRT is really a quasi-factory Aprilia. It's essentially the world championship winning superbike with all the modifications they weren't allowed, during the WSB season. Think along the lines of the dubious Mugen-Honda, which Jordan ran in F1 during the late 90s, and you'll get my drift. Expect grumpy "it's not fair" protests from the big factories if Randy starts to knock on the Top5 door.
Aleix Espargaro – Aleix (pronounced like " a leash") and is therefore, already off to a bad start. Has had some good runs subbing in MotoGP and in Moto2. I'll give him the benefit of the doubt, by saying he'll benefit from a full stable season on one bike, and I doubt he's as good as his younger brother Pol, who is in Moto2 this year.
Speed Master
Mattia Pasini – Mattia Money Bags Pasiini gets a shot a MotoGP glory courtesy of the Speed Master CRT. Why he got picked over the wonderful Andrea Iannone (hot like fire one minute, cold as dead walrus the next minute) is beyond me. Pasini has shown some good traits and a minimum should be able to beat James Elison.
2012 – Season Predictions:
Who'll be World Champion? – Casey Stoner: Baring a sizeable injury, or just feeling a bit mopey and taking 3 months off, Casey has the character, speed, talent, bike and grumpiness required to take out MotoGP 2012
Biggest Challenger? – Jorge Lorenzo: Madder than a factory full of hatters, the proven ex-world champ is in the best position to try and re-take the crown.
Outside Shout for the title? – Valentino Rossi: Unable to rekindle the magic they worked at Yamaha, Rossi is looking unlikely to challenge, but if that bike gets sorted, we are in for a show better than Girls Gone Wild starring Angelina Jolie and Jessica Alba.
Dark Horse for a win? – Alvaro Bautista: Has speed, has spills, has a Honda. 2 out of those 3 is all he needs for a sneaky wins in one of the weirder races.
Dark Horse CRT? – Randy DePuniet: On the "I swear it's not a factory bike" Aprilia powered Aspar, the only French person I like is sure to be mixing it up soufflé style.
MotoGP Duck – I leave this for James Elison and Ivan Silva to battle out, and also I don't care.
Thing I'm most looking forward to? – A last lap battle between Stoner, Rossi and Lorenzo. No joke, I'm getting a crease in my pants just thinking about it.
Will I be right with my preview and predictions, will we see exciting racing, will I perfect the nifty bouncing the coin into the glass trick?  Who knows but I'll be there from April 8th to bring you reports for every race on the MotoGP calendar.
Chat to you after Qatar.
JohnnyC