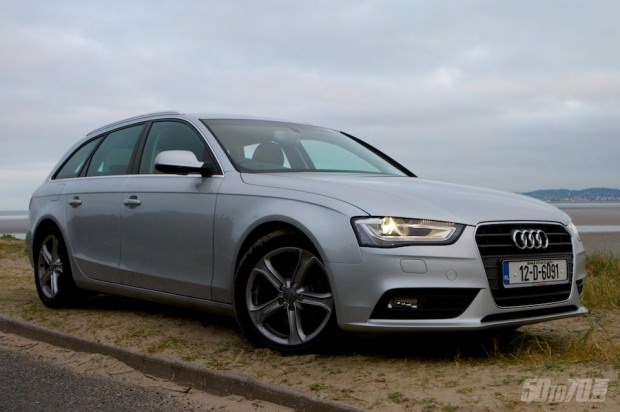 In the world of the premium brand sector exits a teutonic battle between two of the world's big players. This is nothing new, in fact its been going on for decades now and its constantly shifting. I am of course talking about Audi & BMW. You may have noticed my exclusion of the Stuttgart boys who, lets be honest, haven't really been at the races compared to these two recently. This week I've been sampling the latest wares from Ingolstadt in the form of the new Audi A4 Avant. I'm not sure whether its just a part of me growing slightly older, but I've become a big fan of Avants (Audi-speak for estate) and not just simply from a practicality point of view, visually this car looks great. Yes, it does also have colossal boot space of 490 litres, which grows to 1,430 litres with the rear seats dropped down – a job which I found very easy during a trip to Ikea.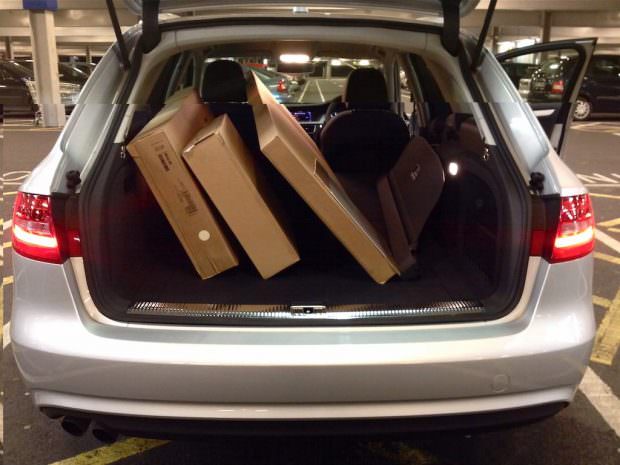 The thing with the current Audi range is that you look at it and it all seems nice and visually pleasing, but when you live with one for a week, day in day out, you begin to notice lots of really nice little touches. The boot opening on this Avant for example, has a low tailgate, meaning you don't have to be lifting heavy items up over a boot lip to get them in. The electronic handbrake not only frees up some interior cabin space, but it also cleverly disengages when you begin to lift your foot off the clutch after you select first gear. I like that kind of thing. And the smallest detail; the volume for the stereo being just beside the gear lever meaning its one of the easiest buttons to find makes all the difference to me. They're often the details you won't notice when simply test driving a car for a few minutes from a dealership, but they're worth noting.
My A4 was powered by the 2.0 TDI engine which churns out 177bhp and a phenomenal 380Nm of torque. It may seem like a lot of torque for a front wheel drive car yet it handles it pretty well. Only when you're more enthusiastic with your starts do you notice the traction control kicking in to limit wheel spin but once your moving all that torque becomes a delight to be able to use. Overtaking is effortless, it simply wafts along and thanks to its well insulated cabin, its also pretty quiet at motorway speeds. My only gripe is that the wind noise from the mirrors can be a little loud if you've not got the stereo on.
The six speed manual gearbox certainly seems to have all the right ratios in its repertoire and has a nice feel when shifting gears. The high torque output from the engine allows you to drive in the higher gears effortlessly, even pottering around town you will only sometimes drop down to second. Not bad but I'd be interested to try the auto box for comparison. Spec wise you will have a heap of goodies as standard with this model including parking sensors, bluetooth interface and a start / stop engine with energy recovery. That last option helps to give this Audi a massive fuel range. My test car was full to the gills when I collected it and showed a range of 970kms. Nine hundred and seventy kilometers! Taking into account for the ferry crossing, that would mean that you could drive from Dublin to Paris on a single tank of fuel! And yes, the thought did cross my mind!
There may be some serious competition for Audi in this category and the good news for you the consumer is that now the standards are really being raised. With this A4 Avant Audi are now offering a serious package that not only has bundles of toys, but also has the performance and economy to make for a really great all round car. Ideal for both families and people with oversize sports equipment. Oh, and bloggers who need to take on Ikea, possibly in Paris!
Test Drive Distance: 429.5kms
Road Tax band: €160
Price: From €35,170
Available: Now
For more images visit our Facebook page here
(Photos: Morgan.ie)