Zeekr EV drift sets world record
Volvo's sister brand, Zeekr, sets slalom and sliding records
Zeekr is a brand you've probably not heard of, but it is fast becoming big news. It's part of the vast Geely group, one of China's biggest car makers and the same group which owns more familiar names such as Volvo, Polestar, London Taxi, Lotus, and Proton.
Zeekr has been set up by Geely to be a 'global premium electric mobility technology brand', and it's working with Google's robotic car division, Waymo, on developing driverless cars.
However, while driverless tech is on the horizon, in the here-and-now Zeekr has been busy breaking some world records that required a driver and quite a lot of tyre smoke.
The Zeekr 001 is a sleek five-door fastback executive saloon, not a million miles away in style from a Porsche Panamera. It is not a slow car — 536hp from two electric motors sees to that — but it's normally a car sold on a combo of range (up to 700km) and comfort.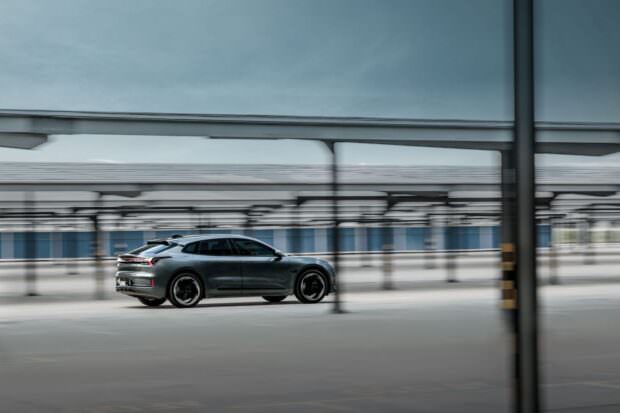 Clearly, that wasn't quite enough for Zeekr, and so the engineers decided to set about setting some rather more hairy-arsed targets for the big electric saloon. How about drifting and slaloming?
To break the record for the fastest electric drift, the Zeekr 001 would have had to exceed 160km/h. Well, the 001 blew right past that and onto a Guinness World Records-certified 207.996km/h. Zeekr claims that the car's combined front and rear electric motor torque hit a transient high of 7,680Nm during its 3.8secs 0-100km/h run.
According to Zeekr: "This power and acceleration, combined with the 001's high-performance chassis suspension system, maximises body stability and allows the driver to maintain consistent and precise drifting and the car to truly dance right on the edge of the limit."
To prove that the 001 is as much about precision and steering control as it is about blasting the laws of physics into the stratosphere (along with all of its rear tyres…), the team then put the Zeekr through a torturous slalom course of 50 evenly-spaced cones. The 001 knocked out this test with a time of 49.05secs, which is again an electric car world record.
When you don't need to drive broadside to the direction of travel, Zeekr points out that the 001 comes with a newly developed intelligent anti-skid DTCS (distributed traction control system), which the company claims works at a processing rate ten times faster than the mainstream TCS traction control systems.
Adding to that, the electric four-wheel drive system can shunt power back and forth between the front and rear wheels, which came in very handy on the slalom course. According to Zeekr: "The quality of power distribution and the balance between the front and rear wheels between the cones allowed for the 001 to glide through the cones with minimal disruption from the chassis or tyres, maintaining excellent and stable braking at the end."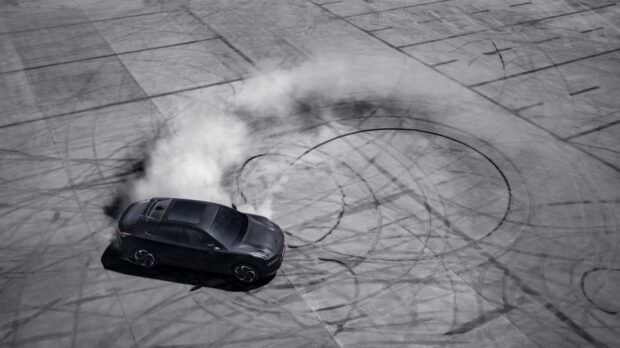 Zeekr says that its company philosophy is "don't be a boring electric car." If you still think electric cars are boring, we suggest you head to the CATARC proving ground in China. The tyre marks and the Guinness World Records you'll find there would suggest otherwise.