Revival Birdcage previews BMW's new 'Big Boxer' cruiser engine
Ahead of a 2020 debut with an in-house designed model, BMW continues to preview the engine that will power its new cruiser range in the custom Revival Birdcage.
You're looking at the incredible Revival Birdcage. A hand-built titanium-framed bike that previews the next chapter in BMW's cruiser story. BMW hasn't made a proper cruise since its R1200 C range that included the Montauk. But the company is serious about returning to the cruiser market properly and is keen to take away sales from Harley-Davidson, which sold 228,000 units in 2018.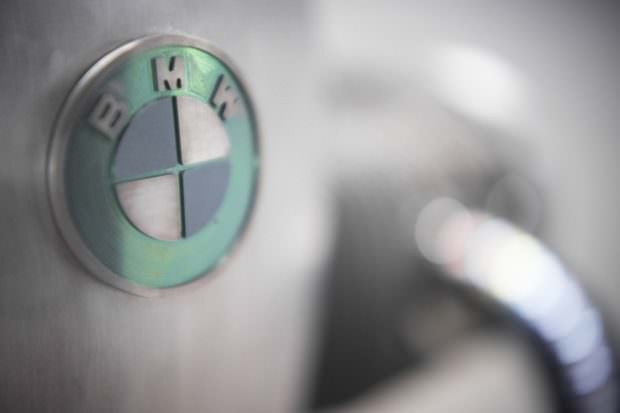 Currently BMW's cruiser offering extends to the K1600 B, and to be fair, it makes for an exciting alternative. However, BMW knows that it needs to have a large capacity twin powering its cruiser bikes to gain mass appeal from traditional buyers.
So engineers are developing a solution consisting of a new 1,800cc boxer twin. It is teasing out the process by allowing bike builders to place it in their creations, the second of which is this stunning Revival Birdcage.
It follows on from the 'Departed' bike which was made by Custom Works Zon and shown back in December. The Birdcage's frame is made from titanium and is as minimal as it gets, allowing you to see all of that new engine.
Its unique suspension was hand made from carbon, along with other control items like the shift lever, footrests, handlebars and even the seat. In total, the bike took Revival Cycles six months to develop from when they first received the engine.
'We wanted to focus attention on the engine, and that is precisely what we achieved with this completely unique frame we designed. You can easily view the engine and the drivetrain from all angles," said Alan Stulberg of Revival Cycles.
The Revival Birdcage took inspiration from the record-setting speed machines of Ernst Hennes in the late 1920s and early 1930s. In all, the bike took about six months to develop. Stulberg adds: "We had already dreamed about this bike for years and in December 2018 we received the engine and could finally get to work. I have always been a fan of the boxer engine, but the pure physical size and aesthetic appeal of this prototype really inspired us."
"We admire the work done by Revival, who has developed into one the most noteworthy US customizers in the custom scene over the last years", says Timo Resch at the Handbuilt Show. Naturally, we want to keep growing. One step we will take to do so, certainly in the US market, is to enter the cruiser segment. BMW Motorrad is consistently pursuing its growth strategy with the clear aim of becoming the number one in the Premium Big Bike Segment."
The new air-oil cooled engine will continue its development, and BMW plans to show it in a new concept bike that is closer to a finished model later this year, and expect a range of new BMW cruisers to start appearing from 2020 onwards.