The Volkswagen ID. R prepares for electric Nüburgring record
This is the latest version of the Volkswagen ID. R, which will attempt to set a new Nürburgring-Nordschelife record for an electric car, which currently stands at 6:45.90 minutes.
Since the Volkswagen ID.R recorded a blistering time at Pikes Peak, the car has undergone further development to fine tune it for its record-breaking attempt at the 'Ring.
Unlike the high-altitude of Pikes Peak that requires a much larger aero package for maximum downforce, on the Nordschleife, the average top speed for the record attempt will be in excess of 180km/h. On the main straight the ID. R will be geared for a top speed of 270km/h. To help it get there, engineers have designed a new Drag Reduction System (DRS) similar to that used in Formula One.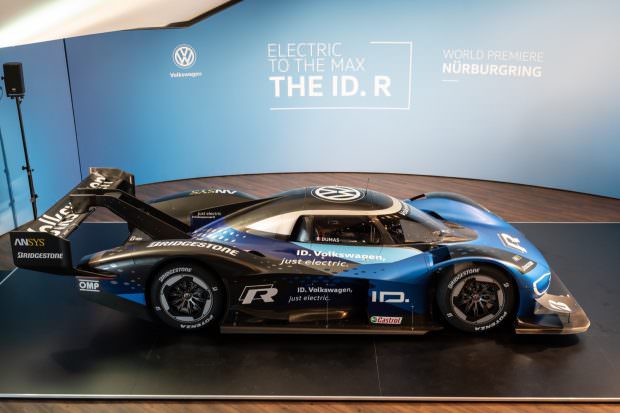 In total the Volkswagen ID. R produces 680hp and 650Nm of torque. Being electric all that power is available instantly giving the ID. R phenomenal levels of acceleration. From a standing start it breaks the 100km/h barrier in just 2.25 seconds. In total, it weighs under 1,100kg including the driver.
Roman Dumas is no stranger to the Nürburgring-Nordschleife having previously won the 24-hour race there four times. "I have already driven the Nordschleife with the ID. R on the simulator countless times. But the true feeling from the incredibly high cornering speeds you only get when you're on the actual track. The extent to which the ID. R has been continuously developed compared to 2018 is impressive. I can't wait to finally drive the ID. R on the Nordschleife," says Dumas.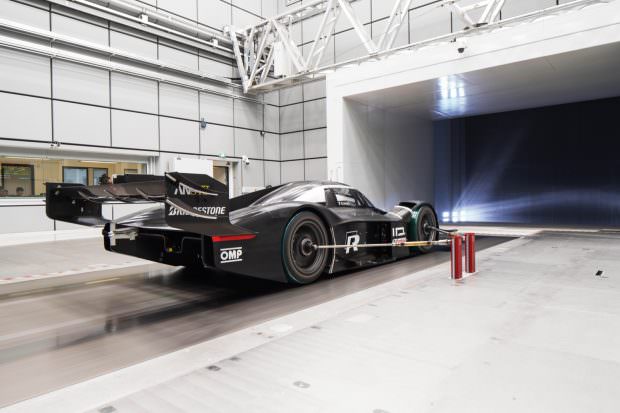 Speaking at the car's latest unveiling, Sven Smeets, Volkswagen Motorsport Director, said: "The Nürburgring-Nordschleife is the next step on the journey of the ID. R, a car that provides a symbol of the future significance of electric drive in all of motorsport at Volkswagen. To see the ID. R take to this legendary race track for the first time will be a moment guaranteed to give you goose bumps."
Romain Dumas, Volkswagen ID. R Pikes Peak