MSO reveals ex-Le Mans McLaren F1 GTR restoration
McLaren Special Operations has announced a new authentication service for F1 owners and revealed a fully restored F1 GTR Longtail.
McLaren's in-house customisation and heritage specialists McLaren Special Operations (MSO) has announced a new service to authenticate and certify the company's 1990s F1 supercars on behalf of their owners, starting with this F1 GTR. F1 Certified seeks to give owners peace of mind and the Certificate of Authenticity issued by MSO, according to McLaren "authenticates a car's provenance, originality, service life, road/race history and condition.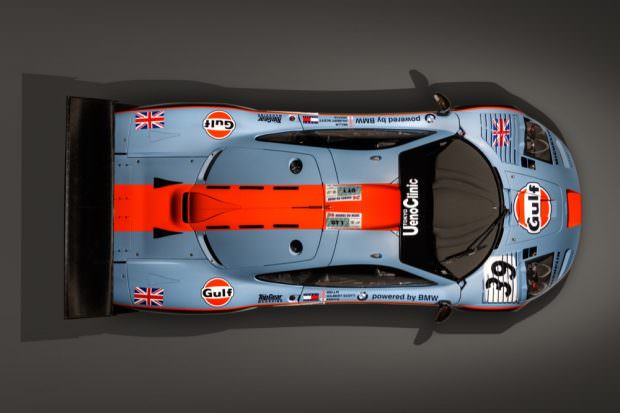 Conformity with the original specification and to any McLaren-sanctioned upgrades is confirmed by reference to the factory archives," which is all rather important when you're spending many, many millions on one of the 106 F1s built. As a rather nice touch, owners also receive an illustrated book documenting their cars' history.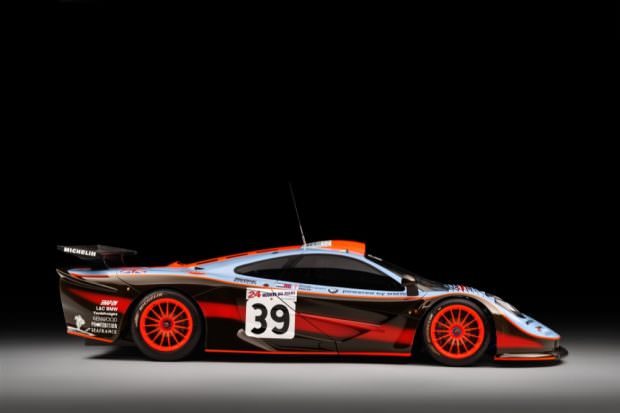 With the announcement of the F1 Certified programme, MSO also revealed a newly-restored F1 GTR racer at the Hampton Court palace event. "25R" a 1997 model, one of the famed "Longtail" racing cars, was built for the Gulf-Davidoff racing team, the car's racing debut taking place at Le Mans that year. Whilst the team did rather well, finishing second behind a TWR Porsche, 25R failed to finish- a fire caused by a ruptured oil line forcing the car out with just two hours to go. Restored by the factory, it was sold to a Japanese team and raced continuously up until 2005, the last F1 GTR in active service. 
Sold again, the car made its way back to the UK in 2016 where, in dire need of restoration after a hard life of racing, its owner entrusted it to MSO which began the long process of getting the car back into the same order it was in prior to its Le Mans outing in 1997. Cracking open containers full of original old new-stock parts which reportedly hadn't been opened in 20 years, the restoration was a ground-up affair with particular attention paid to creating the mid-'90s time-warp effect, putting the car back into its original, No. 39 Gulf-Davidoff livery.
Mechanically, the car was set up with the tall Le Mans gearing for hitting 320km/h+ speeds on the Mulsanne Straight and blue roof identification lights for night-time racing which, purportedly, were taken from an aircraft wing and are the only non-McLaren parts in the entire car (apart from that 6.0-litre BMW V12 engine).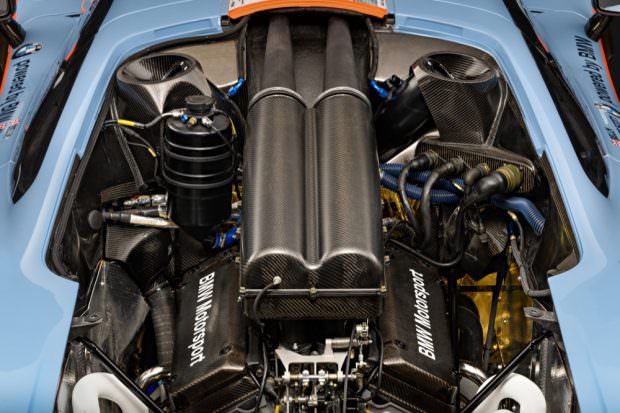 According to McLaren's CEO, Mike Flewitt: "McLaren cherishes its rich heritage of iconic and world-beating cars such as the F1. 25R presented us with a unique opportunity to demonstrate this by restoring it to precisely how it was when it raced at Le Mans in 1997, thus ensuring its future. Maintaining the integrity of these historically significant cars is paramount and F1 Certified will play a big role in allowing us to do that for the peace of mind of owners today as well as preserving a wonderful heritage for future generations of car lovers."