Five facts about the Volkswagen up! GTI
1. You'll hear/see this car compared to the Golf GTI Mk1 a lot.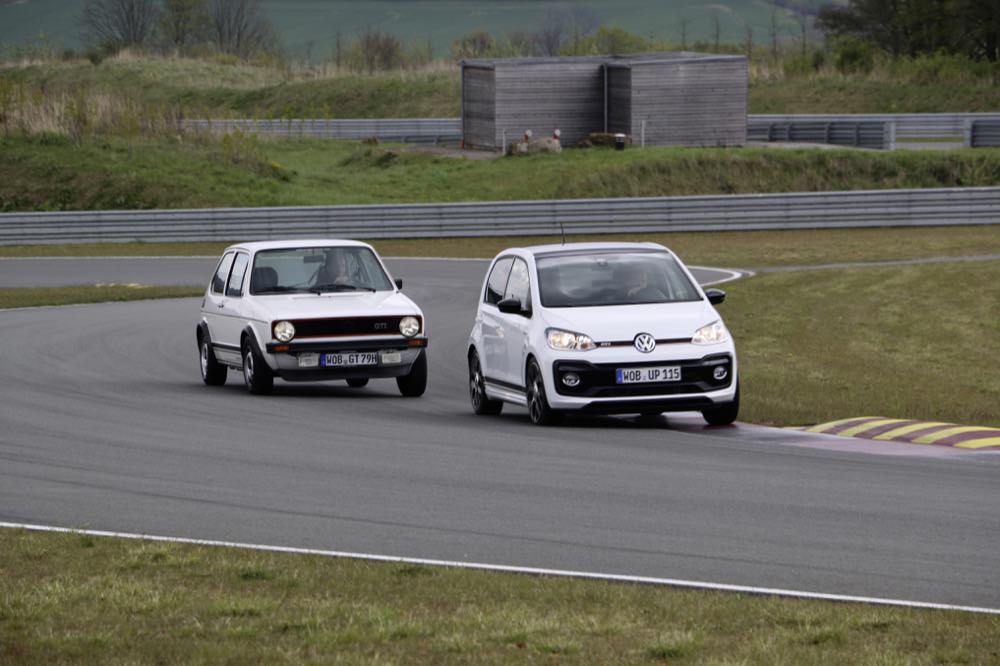 And we mean A LOT. Volkswagen itself made repeated references (more than 30, in fact) to its 1976 original hot hatch in the press materials for the Volkswagen up! GTI, and nearly every reviewer who has driven the 2018 terrier will have harked back 41 years to that seminal three-door Golf in some form or other. It's difficult to avoid comparison. They're about the same size – the up! GTI being 105mm shorter, 88mm taller and 13mm wider than the Golf GTI Mk1. They're about the same power – the up! GTI has 115hp, the Golf GTI had 110hp, albeit the up! has more torque courtesy of a turbocharger. They're about the same performance – 0-100km/h takes 8.8 seconds in the new GTI, when it took 9.0 seconds in the old car. And they're both light weight… relative to the standards of their time, that is. Because the up! is actually a whopping 260kg heftier than the Golf GTI Mk1, with 1,070kg plays 810kg. Ah.
2. It has a three-cylinder engine from a SEAT Ibiza/Volkswagen Polo.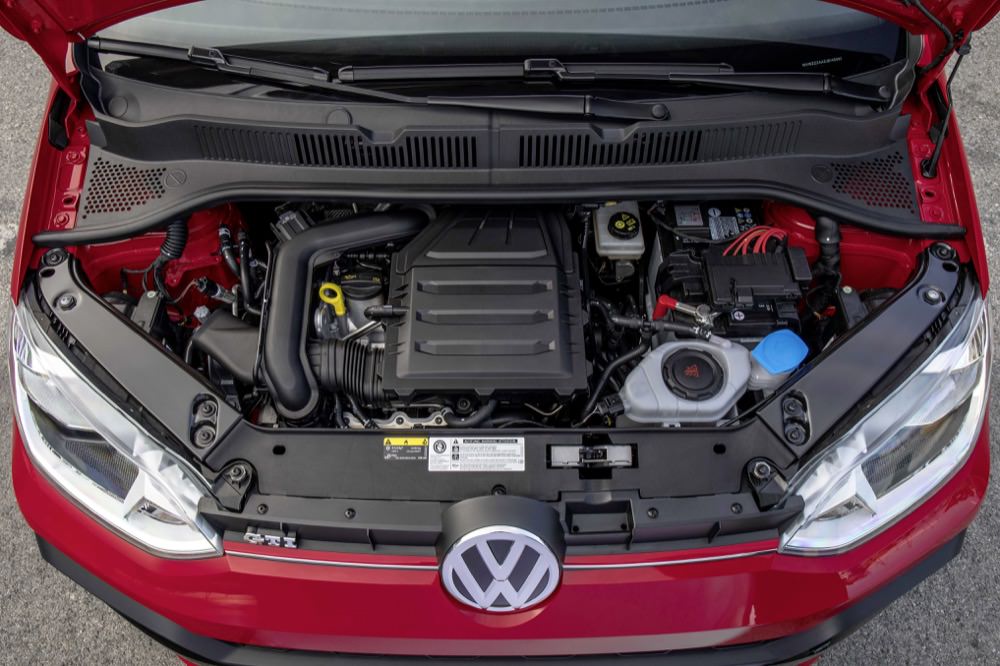 Currently, the range-topping Volkswagen up! has a 1.0-litre, three-cylinder turbocharged petrol engine branded 'TSI', which delivers 90hp and 160Nm. However, elsewhere in the Volkswagen Group family is the same motor, but uprated to 115hp and 200Nm. Pop it in the up!, fiddle with the chassis set-up, sprinkle on some key GTI visual addenda inside and out, and add a sound actuator to give the up! an alluring voice, and voila – you have the newest Volkswagen GTI on the block.
3. The up! GTI drives brilliantly.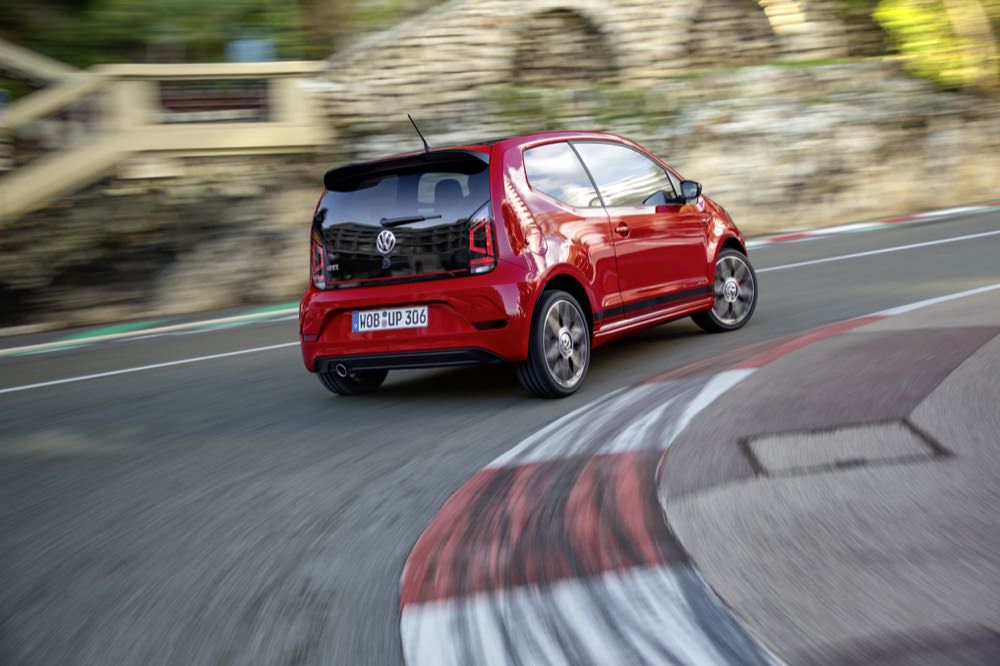 Really. It's sublime. Not rapier sharp, like some bigger hot hatches of the ilk of the Ford Fiesta ST or the Renaultsport Megane Trophy; if you're a keen track-day enthusiast, the slightly fuzzy, slightly soft up! GTI is not going to light your fire. But if you just want to have a colossal amount of fun on the roads, without breaking speed limits or inciting fellow road users to acts of physical violence as a result of your unruly behaviour, then the up! GTI is probably the best car on the market, euro for euro, that you can possibly buy. Supple suspension, that willing engine, a corking, warbling three-pot soundtrack, good steering and brakes, and a slick six-speed manual ensure this Volkswagen is a car you just chuck about as if you were in a go-kart – and you'll be smiling from ear to ear while you do so. It's phenomenal.
4. It's a positive performance car bargain.
In its native homeland, the up! GTI starts at €16,975. Over the water in our nearest right-hand drive market, Volkswagen UK is practically giving the things away free with cornflakes at £13,750. So how much will this little wonder be here in Ireland…? Ah… that brings us neatly onto the final point…
5. We're not getting it here…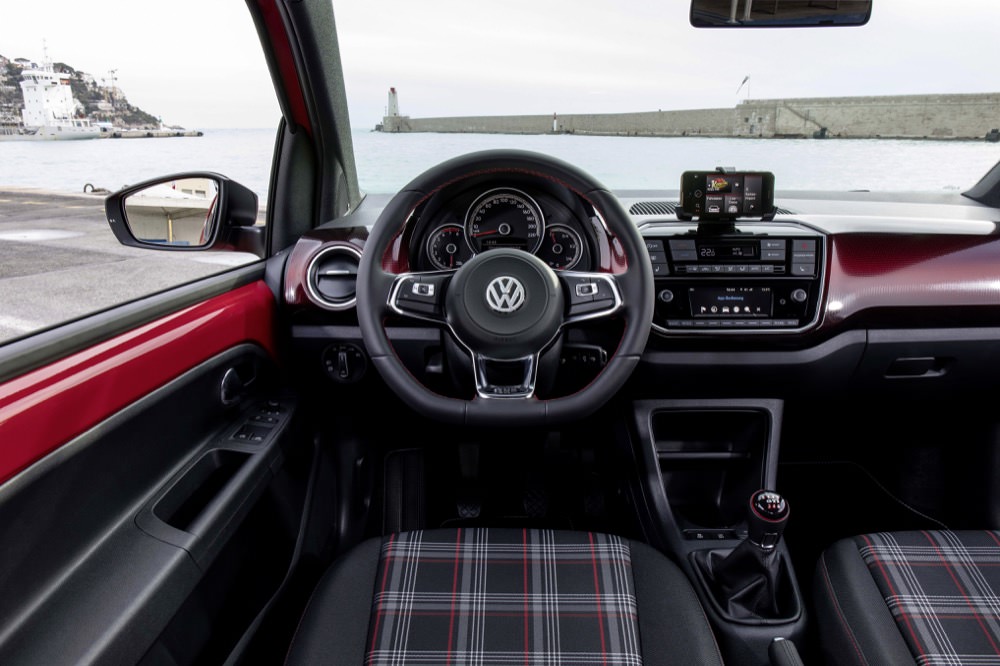 Well, yah-boo-sucks to Volkswagen Ireland. Apparently, the decision has been made that we wouldn't buy a more powerful, expensive version of the up! than the 90hp TSI. Which means you're looking at around €19,000 just to import a GTI here yourself. Sigh.
Click here to read our full first drive review of the Volkswagen up! GTI on CompleteCar.ie