Finalists announced for AUTOBEST 2016
The five finalists for the 2016 AUTOBEST awards have been announced and they are the Fiat Tipo/Aegea, Honda HR-V, Hyundai Tucson, Mazda CX-3 and Opel/Vauxhall Astra. All five cars will compete for the prize of "Best Buy Car of Europe in 2016", with the winner set to be announced on December 15 and 50to70.com's Editor, Dave Humphreys, represents the Irish vote and will be among the jury that is made up of 26 countries. The final testing of the five finalist cars will take place on November 25 and 26 at the NAVAK centre in Serbia and following this all jurors will cast their vote. You can shop at Honda City website here for the best Honda cars in the market that suit your needs!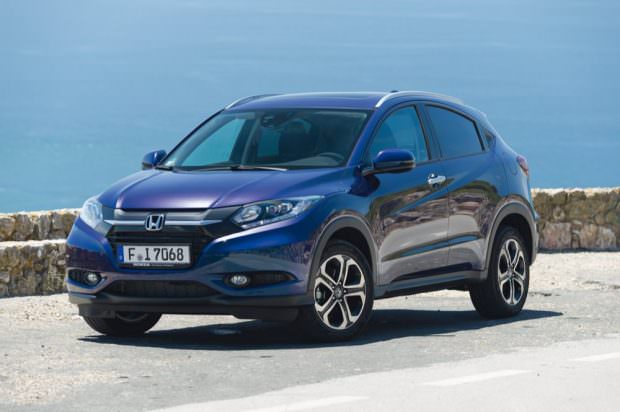 The criteria for a car to qualify for the "AUTOBEST Best Buy Car of Europe" award is that it must cost no more than €20,000 excluding all local taxes. This makes it much more about cars that are widely available to the majority of consumers. The AUTOBEST jury also has a number of other categories that cover a wide varity of aspects in the automotive industry and these are represented by awards that include MANBEST, COMPANYBEST, ECOBEST, DESIGNBEST, TECHNOBEST, SAFETYBEST, SMARTBEST and SPORTBEST.
Already the AUTOBEST just has announced two category winners, with the new Opel/Vauxhall Astra taking the "SAFETYBEST 2015" award for its IntelliLux LED Matrix Light system, which is a first for a car in this segment of the market.The AUTOBEST jury has also awarded Olivier Francois with the "MANBEST 2015" award for this outstanding career as Chief Marketing Officer at Fiat and subsequently Fiat Chrysler Automobiles. He has proven to be one of the most creative executives in the automotive industry and has often developed new marketing approaches. ""Olivier is the "king" of advertising on both sides of the Atlantic. He led the creative teams of FCA brands inventing the most sought-after video clips during record-breaking multi-million audiences that the American Superbowl provides," commented Dan Vardie, Founder and Chairman of AUTOBEST.