The Volkswagen Golf. Something Old, Something New.
It's been forty or so years since the Volkswagen Golf first appeared. Since then, much has changed.
Way back in 1969 Volkswagen began working on what it felt would be a modern successor to the then ageing Volkswagen Beetle. The solution would be a front-engined, similarly-sized hatchback. It would be called Golf. No doubt the engineers would have felt a degree of confidence in this new car they had been working on, though it's hard to gauge if they thought it would become the success that it is today.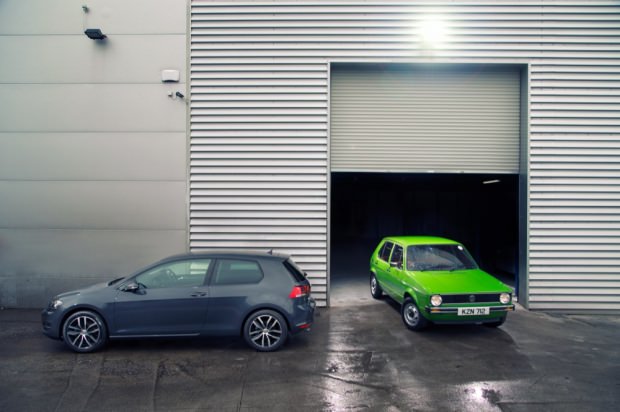 Forty years on, and the Golf is now in its seventh generation and offers both petrol and diesel-powered variants, some of which can return up to 88 miles per gallon, but there is also a hugely capable GTI performance model as well as a similar diesel version called the GTD and as if that wasn't enough you can now get a petrol hybrid GTE that has 204hp , reaches 100km/h in 7.6 seconds yet emits just 35g/km of CO2 and does 135mpg. Choose an eGolf and you can have electric only power or a Golf R and enjoy 300hp and four-wheel drive for sheer unadulterated fun. The Volkswagen Golf has indeed come a long way.
But life was much simpler back in 1974 though. You has a straightforward key that you just put into the ignition and twisted in order to fire up that four-cylinder engine. You even had to give it a bit of throttle to help it on its way. Nowadays you just press a start button. Far less involving, yet many in society love it. In fact it is only when you compare the two Golfs side by side that you see just how different cars are these days. Gone is the large, slender steering wheel which did nothing more than steer. No soft, cushioned leather trim, no multifunction radio or communication controls and definitely no airbags.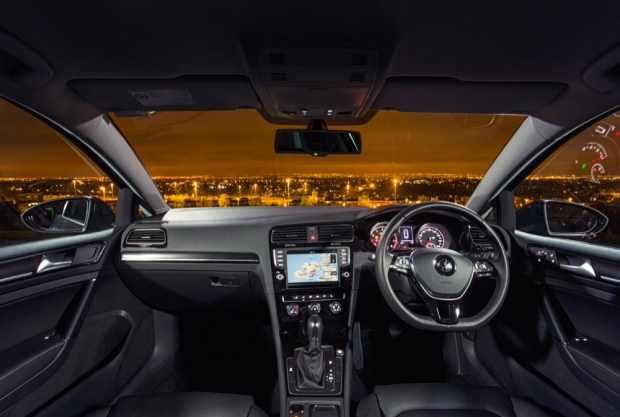 The dashboard features one dial and a large, industrial-looking Becker Europa radio. Want a tachometer? That's what your ears are for! In 1974 Volkswagen gave you two less gears than today, the simple four-on-the-floor arrangement is more than adequate for the modest amount of performance on offer via the 1.1-litre engine which in its day produced a whopping 50hp. Since then, it may have lost a few ponies, but has lost none of the buzz it gives you from driving it. The Golf of today is a model example of refinement and ease of driving – it has consistently been the industry benchmark, whereas the MkI offers a different kind of rewarding drive.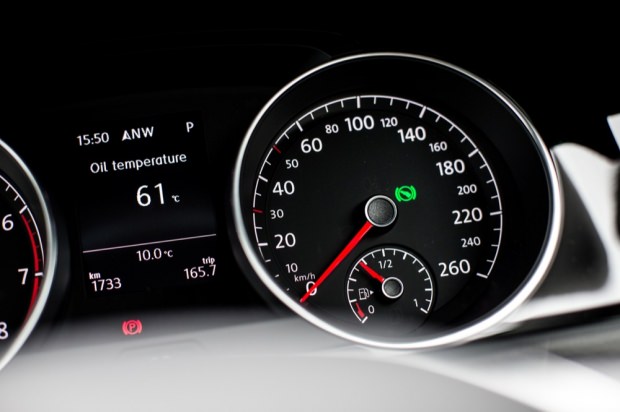 You've got to have your wits about you at all times, listening more carefully to the engine note in order to judge your gear changes that bit more precisely. Bigger bumps on the road require you to steer your way around them that bit more if you have any degree of sympathy towards your lower back. And then there is braking. To say that braking technology has come on a long way by the modern standard of today's Golf would be a colossal understatement. By some way of a reward you do also get an incredible amount of all-round visibility thanks to the large windows and almost nonexistence A-, B- and C-pillars. It is equally chilling though when you consider the total lack of protection should the worst happen. Today we are cosseted by incomparable crash structures, tempered glass and airbags. And even before they come into play we have a multitude of electronic safety systems constantly keeping a watching eye over us.
Despite all of this though, the enjoyment, involvement and thumbs up from fellow motorists makes the points that it would be so easy to be critical of in 2014 pale into insignificance. In many ways it is its simplicity that has helped it to survive for forty years and with some care and attention could allow it to survive for another forty. There is no technological obsolesce in the MkI Golf. Just a simple, fun car. As it should be.