SEAT Leon SC – International Press Launch
There is no denying that SEAT are currently going from strength to strength in a way they haven't done before. Not only is its model range better and more clearly defined than ever before, they are also performing where it really counts – in the showroom, where sales have seen a significant rise in the last 12 months reflected in a now 3% market share in Ireland.
And so to Barcelona where I got to sample the latest addition to the SEAT range, the new Leon SC. Never before has there been a three-door Leon so it is slightly unchartered waters for the Spanish brand but given the solid (MQB) platform which its five door brother is based on, it should do well. The Leon SC wheelbase is 35mm shorter than the Leon which helps improve the proportions without encroaching too much on interior space, particularly for rear passengers.
The now thinner A-pillar, something which previous generations had been criticised for, rises up to meet the gently sloping roofline which meets with a solid looking C-pillar, all of which help give the Leon a quite sporty and planted appearance, while in side profile looks more unique and not just a Leon with two less doors. The rear haunches are dominated by some very well executed crease lines which give the car a sharp and dare I say quite upmarket look.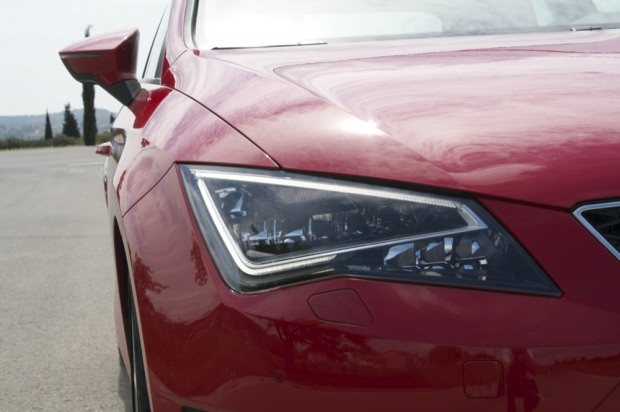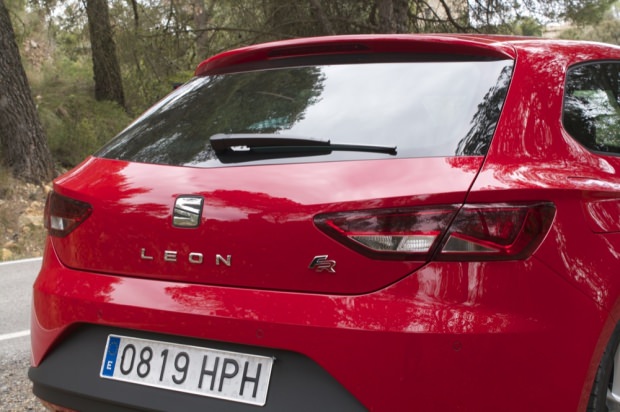 There will be three different trim levels across the Leon SC range – Reference, Style and FR. The latter being the sportiest and includes different suspension as well as more performance orientated styling and LED headlights. Buyers opting to go for the FR spec will also benefit from bigger 17-inch alloy wheels on the outside while inside there is some extra spec that includes sports seats, tinted rear windows and a leather FR branded steering wheel.
First of the Leon SCs to be tested was what should be a popular choice in Ireland – the 1.6-litre TDI in the Style spec. The diesel engine is quite refined and thanks to a well insulted cabin allows for a quiet drive. There is no lack of performance thanks to the 250Nm of torque produced from the four-cylinder motor. My test car was equipped with the seven-speed DSG automatic transmission which offers near-seamless gear changes although unlike the DSG in the 1.8 TSI engine, this option doesn't include the steering-wheel mounted gear-shifters.
The standard suspension which features in both Reference & Style trim levels is very good and despite only being driven on some of the smoother roads around Barcelona, there is nothing to suggest that it wouldn't be able to cope well on some poorer road surfaces closer to home. Other benefits of the TDI engine is the reduced emissions of 102g/km of CO2 placing it in tax band A3 (€180).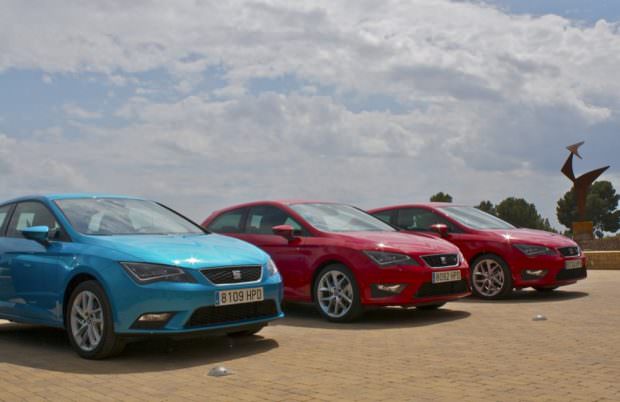 For the more traditional petrolhead there is the 1.8-litre TSI petrol engine which produces a modest 180hp and cranks out 250Nm just like the 1.6-litre diesel. Mated to the DSG gearbox it performs well and makes for a good pairing, especially as you gain those steering-wheel mounted paddle-shifters. There is the sense though that SEAT have slightly held back with this engine in terms of outright performance, which given that a hotter Cupra model will come down the line is somewhat understandable. The additional FR-spec suspension does only give a slightly firmer ride and doesn't really impact on everyday driving comfort but ultimately the suspension does leave a little bit to be desired in terms of how it holds the road during some more spirited driving, tending to allow a little bit too much slip which can lead to a slight lack of feeling confident in the front end.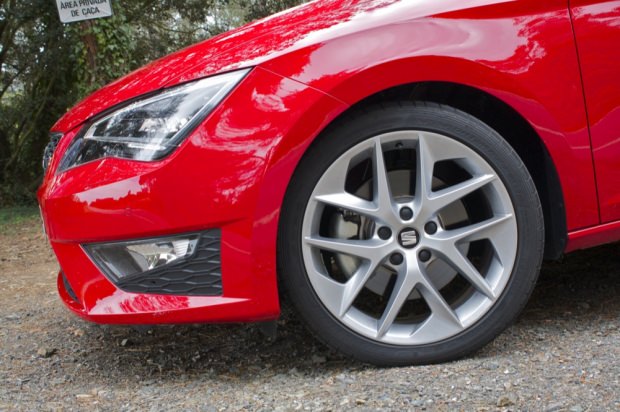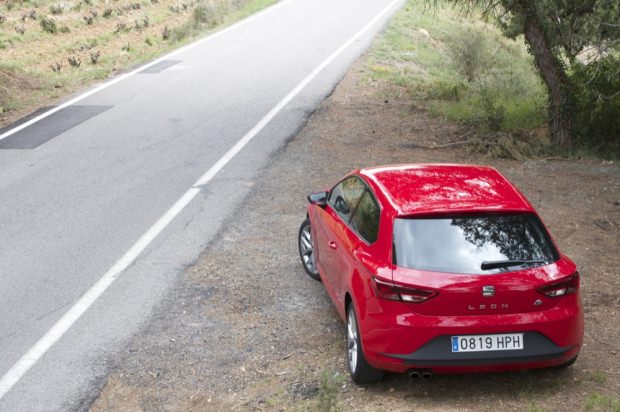 Although not available immediately, I think the real performance pick will be the 184hp 2.0-litre TDI which is due to become available in the very near future. That, in the FR spec, should prove to be a very competent  all-rounder and while its €28,295 price tag may seem steep but it will be slightly offset by the A4 tax band classification (€200) which when you weigh everything up makes for a relatively good value performance hatch.
Prices for the new SEAT Leon SC will start at €18,645 for the entry-level 1.2 TSI Reference. All models with the exception of the Leon FR 2.0 TDI 184hp are available to order immediately. More info at SEAT.ie
Like this story? Why not Like us on Facebook here