Fiat 500 TwinAir – Driven
The Fiat 500 has been out for six years now and has remained, visually at least, almost unchanged since its launch. The competition has had more than sufficient time to play catch up, so it's time to jump back in to see if the loveable little Italian car still has what it takes.
Under the tiny bonnet of this Fiat 500 TwinAir lurks an equally tiny 875cc engine that produces 85hp and has got to be one of the most fun sounding engine notes currently on the market. The two cylinder engine may have super low emissions of just 95g/km which help put it into tax band A2 (€180) but it should come with a word of warning: if you plan on trying to achieve the claimed fuel economy figures you will have to work fairly hard at it. The actual powerband is fairly narrow so you need to be ready to work the gears if you want to keep it in that fuel economy sweet spot. Peak torque of 145Nm comes in at 1,900rpm while that 85hp is achieved at 5,500rpm.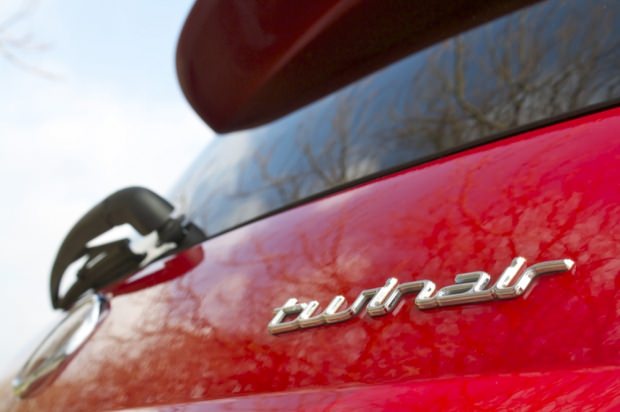 The flip side to that TwinAir engine is one that loves to rev and is great fun when kept buzzing away in the higher end of the rev range. It is a bit lumpy from just above idle, but once that turbo-charger comes on boost it becomes quite a hoot to drive, thanks mainly to the fact at it's fitted to a light car (940kgs). The TwinAir engine does make a very noticeable engine note and it's not a quiet engine either but it does have bucket-loads of character which is one of the things I really liked about it. Anyone who rides or has ridden motorcycles will understand this a bit more than others.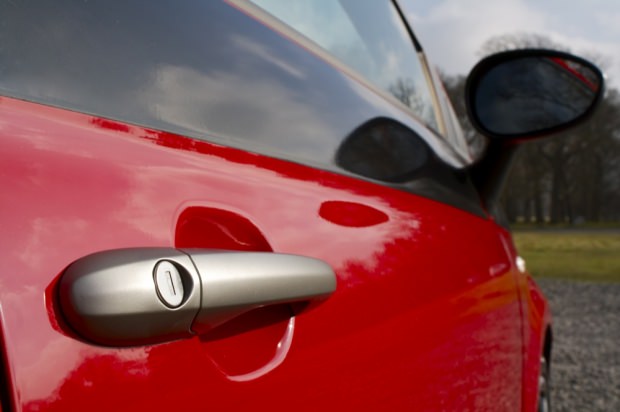 "Under the tiny bonnet of this Fiat 500 TwinAir lurks an equally tiny 875cc engine that produces 85hp and has got to be one of the most fun sounding engine notes currently on the market."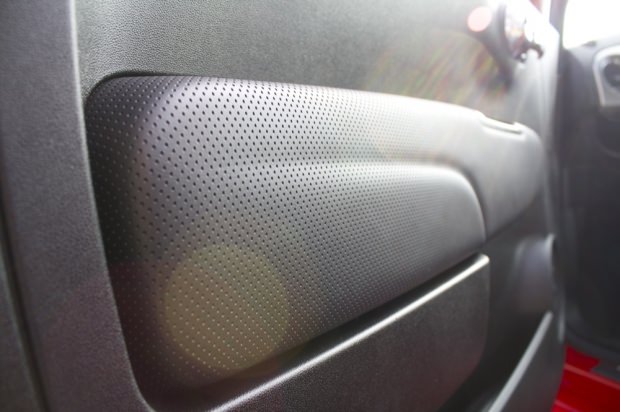 On the inside the Fiat's simple, clear design has't aged too badly while managing the balance of hard-wearing plastics and funky design quite well. Ergonomically speaking everything works well,  the console mounted gearstick sits at a nice level while the multifunction steering wheel is a simple three spoke design. The dash mounted TomTom sat-nav unit is convenient and links in easily with the Blue&Me system to enable you to stream music from your smartphone directly to it. Optional extras on this car also include some leather seats and very cool looking perforated leather door inserts. There are plenty of little storage areas but that is what they are – small. There's a thin glove-compartment, narrow storage holders in the doors and two centrally mounted cup holders which are almost impractically shallow, ideal perhaps for a takeaway espresso cup. How very Italian.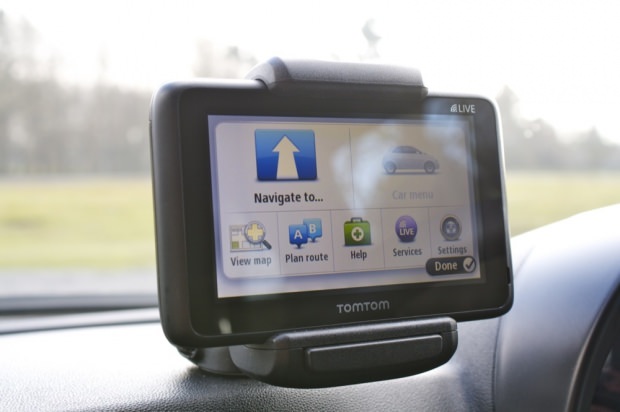 Around city streets the Fiat 500 is a hoot to drive thanks to the direct feel from the steering. The suspension does remain a little bit crashy over really bad roads but by and large does a very good job for a car of this size. The front end does give you the confidence to push on without giving too much understeer which adds to that fun driving experience that the Fiat does so well. Out of town the 500 does keep a relatively high level of composure on motorway driving and despite only having a five-speed gearbox does cruise comfortably between 90 to 110km/h.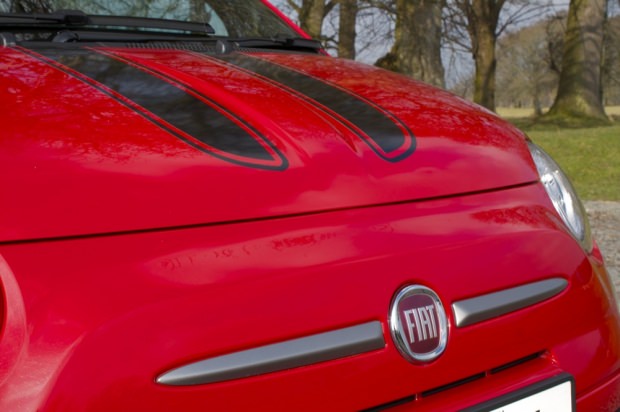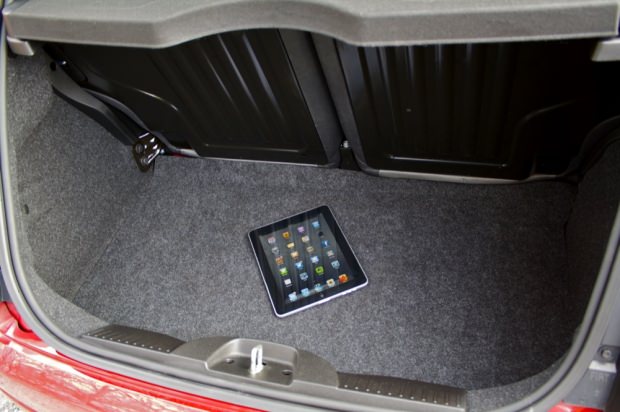 As a city car the Fiat still does a very good job of things, but you need to remember that this is just that – a city car. Boot space is 185 litres which is still enough to get my weekly shopping at least into. The rear seats do fold down to give you more storage space and they are also both ISOFIX equipped while from a grown-up's perspective the rear seats are useable. What you will love about the Fiat 500 is being able to fit it into virtually any parking space and despite lacking parking sensors the rear has such a short back end that you can judge it pretty well without resorting to the bumper test.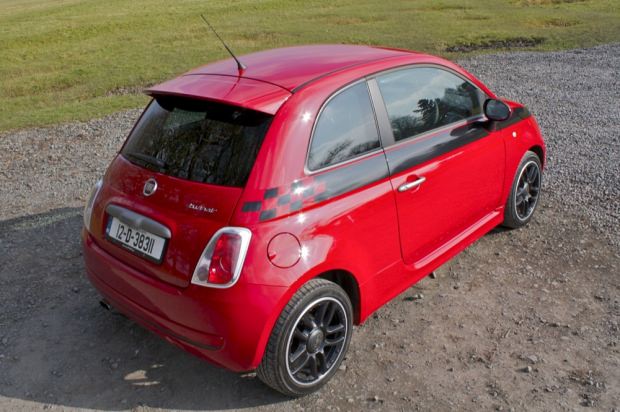 It may be getting on a bit but the Fiat 500 still looks as funky as it did the day it was launched and as you can see with the right spec, in this case some bonnet stripes and Abarth wheels, will still turn plenty of heads. It is still genuinely great fun to drive and the TwinAir engine does add a little more to that. Naturally this will see a good chunk of that fuel economy go out the window and the tiny 35-litre fuel tank will mean some regular enough visits to the forecourt but everytime you go there you will have a bit of a grin on your face.
Road Tax band: €180 (A2)
Price: From €13,495
Available: Now
Like this story? Why not Like us on Facebook here