Opel Insignia SC – Driven
The Opel Insignia had a difficult job following up from the Vectra. Despite it selling in big numbers it received a fairly hefty reputation for being a little, well, dull. Visually the Insignia was very different and as expected proved to be a big success from the outset. It's a simple fact of life that a large proportion of Insignia's are bought for and used by sales reps and the like up and down the land. Yet in a world that's often dictated by service stations, fast food outlets and anywhere else that has free wifi, it's pleasing to discover that not every Insignia has to be the usual sales rep spec diesel.
So what should one expect from an Opel Insignia? Good medium to long distance ability? Comfort and practicality? The form to be ultimate all rounder? No pressure then.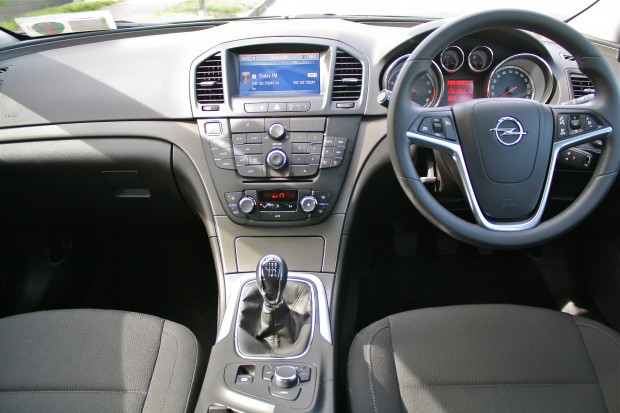 Starting with the exterior and its thankfully a far more refreshing design than its predecessor and was the start of Opel's new design language which now sees them producing far more appealing cars. Sit into the Insignia and you're met by a nice, upmarket surroundings that certainly conform to almost industry standard Germanic qualities in terms of feel and layout. I don't find it as 'busy' as the Astra was.
This Insignia that I find myself sitting it has a red line that reads up to 6,000 rpm and when I twist the key I'm greeted by a very quiet hum of a petrol engine. Indeed this seems almost like a treat given that we now live in an age where it seems that the only option consumers agree on is diesel power. Yes, it may seem like the more 'sensible' and 'economic' option but this is probably one of the biggest misconceptions in recent years. Possibly another day's argument, as I feel I should stay on topic here. The engine it this particular Opel is a clean 1.4 litre petrol which delivers 138 bhp.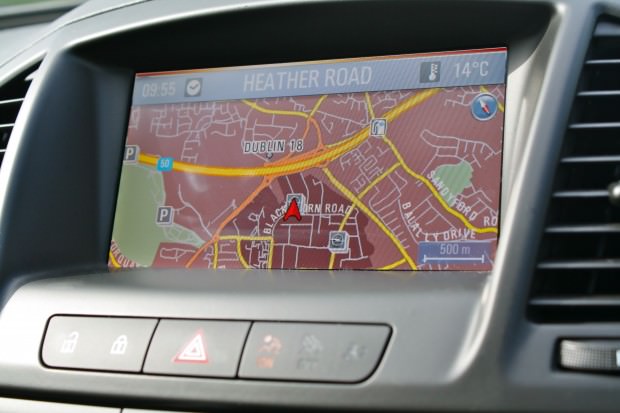 The Insignia SC leaves the factory with satellite navigation via a 7 inch colour screen which includes USB & SD card inputs, climate control, cruise control and an electric handbrake with hill-start assist. This certainly covers off some of the practicalities. 
Boot space is as ample as any of its competitors and despite what look like very small door mirrors they work very well. My only gripe would be the rear view is limited due to the rear screen design combined with a high boot lid.
In terms of its ability over distance? Well my seat is electrically adjustable with all manors of lumber support, but more realistically its actually just a rather quiet car to spend time in. The petrol engine stays calm even at motorway speeds and overall cabin noise insulation is sufficient to prevent even long trips to be too tiring. My fuel economy on longer runs was very close to Opel's claimed 4.7 L/100kms too which again questions to need for people to think that diesel should be their default choice of fuel.
The ultimate all rounder? Hard to say definitively but it certainly punches very well for its weight. The Insignia might not provide the most exhilarating drive but it doesn't profess to – there's an OPC version for that. What the Insignia does do well is perform in true day to day driving. It feels smaller than its dimensions may indicate which in this case I feel is a positive thing. Its just as easy to navigate around the tight city centre streets as it is on our motorways – and a huge improvement overall whether you're a fleet buyer or a family person, its certainly one to seriously consider.
Test Drive Distance: 391.3kms
Road Tax band: €225
Price: From €25,495 (€28,542 as tested)
Available: Now
For more images visit our Facebook page here
Got a question? You can tweet Dave – @lordhumphreys