Peugeot 3008 Hybrid 4 – Driven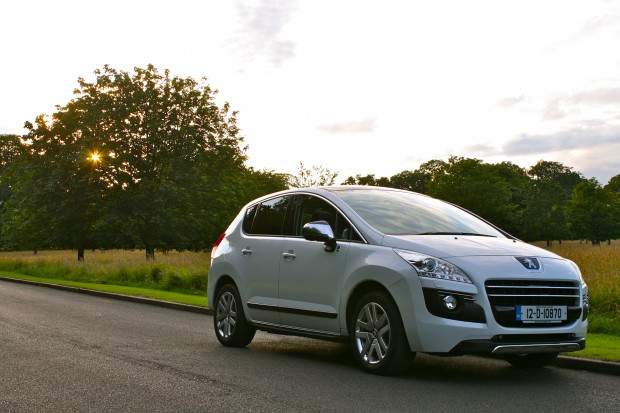 For those who know me, and know of some of my rather varied motoring exploits, getting into a family sized crossover hybrid might seem very unlike me. And it probably is, so in a way, who better a candidate to test Peugeot's 3008 Diesel Hybrid than, well, moi. 
So, crossover hybrid, two big buzzwords in the automotive world right now but what does it all really mean? Well the crossover bit is best explained when you throw your eyes on the 3008. It may look like a large family car, its not quite full on MPV though its certainly spacious enough. It sits relatively tall on the road too but this is only really noticed when you sit into it and its no SUV either.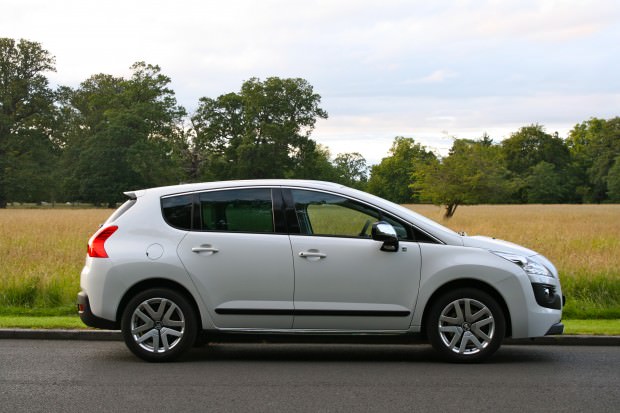 As for the hybrid bit well it may not be a new concept but this is the first time a diesel engine has been used in this format. Previously it had always been deemed that only petrol engines would be suitable for the task but Peugeot have now mated their 2.0 litre 163bhp diesel onto a hybrid system that also includes a rear mounted 37bhp electric motor. The result is a combined power output of 200bhp and a longer range.
Controlling this is a six speed electronically-controlled manual gearbox. This operates mainly in an automatic mode but gives the driver the option to 'manually' change gear by using the paddle shifters behind the steering wheel. One point worth noting is that the 'electronically-controlled' manual box isn't as slick or smooth as some of the other automatic options out there but is also doesn't profess to be. If you drive it hard it will seem sluggish, but thats not what it is intended for and in this vehicle it performs relatively well.
The drive train also offers the driver four different options; Auto, ZEV, Sport & 4WD. As you can imagine, Auto mode controls the switching between diesel and electric and can also alternate two to four wheel drive. ZEV uses only the 37bhp electric motor and allows the 3008 to drive in almost pure silence, although even with a fully charged power cell, range in this mode is pretty limited (Peugeot estimate it to be just 4kms). Sport mode engages both motors and does offer the full 200bhp when required though I did find that this mode was probably the least useful for this type of vehicle. 4WD again would probably have limited uses as the majority of uses who will really gain from hybrid technology would be city drivers, still its a nice option to be able to have just in case. Switching between all these modes can be done on the fly from a centrally mounted dial.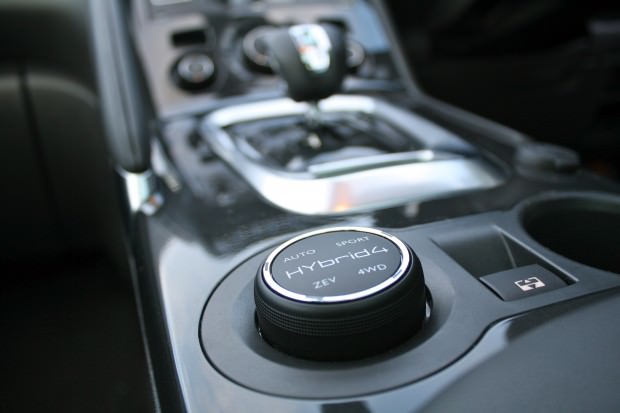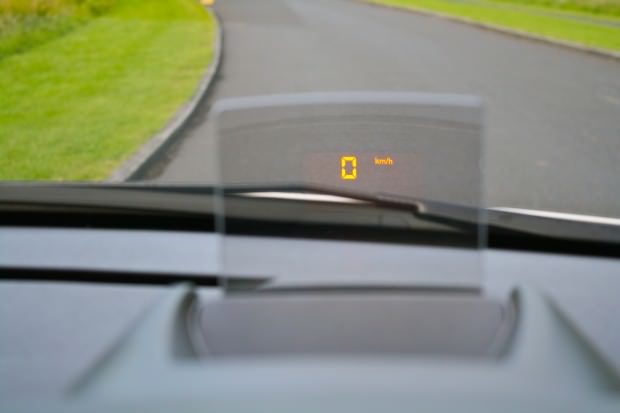 Leaving aside the engine and drivetrain lessons I feel its important to note some of the other cool features of the 3008. When you sit in and twist the key, a little clear panel slide out and tilts vertically – this is the head up display which carries your speedometer which as you drive along seemingly floats a few feet in front of your eye line. Inside, the rest of the cabin is well laid out and spacious with good ergonomics while the panoramic glass roof throws bucketfuls of light into the car, great on a summers day but it did leave me wondering what it might look like in the snow. You can of course cover up this with an automated blind that extends from the rear. Throughout the rest of the cabin or plenty of little storage spaces while the spacious boot is made even more cavernous when the rear seats are folded down – a task that is made as easy as pie thanks to the quick release buttons on either side of the boot. A small but ingenious touch.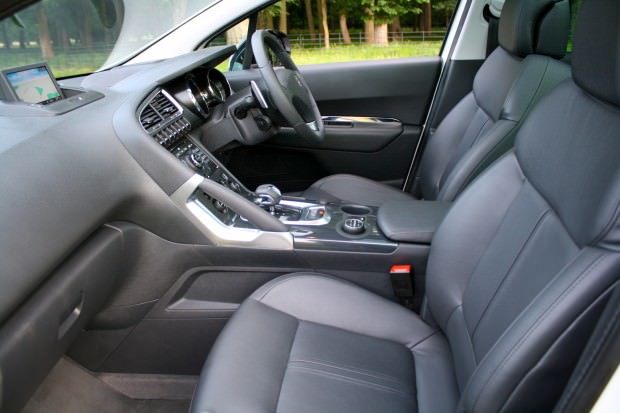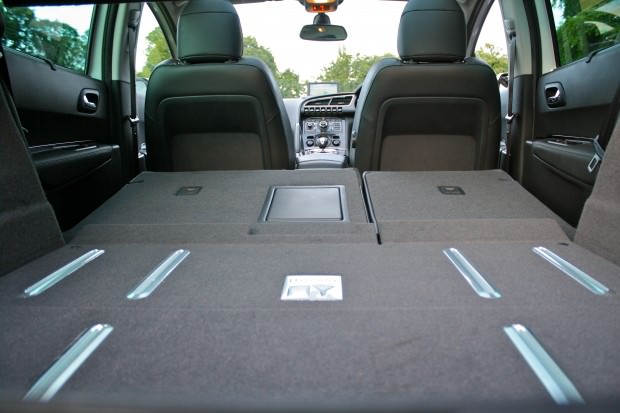 So just how does the hybrid drive go? The switches between the diesel and electric engine are surprisingly seamless and the sound insulation on the road is good considering the airy cabin could lend itself to some noise reverb. The 3008 might not be aimed at being the pinnacle of dynamic driving but if and when you do decide to push it on a little it copes very well. I did find that when cruising at motorway speeds the Peugeot's on-board computer did indicate a significant drop in current fuel consumption although over the course of a week's driving I didn't see a massively different result in fuel efficiency even with the advantage of having a stop/start and hybrid system.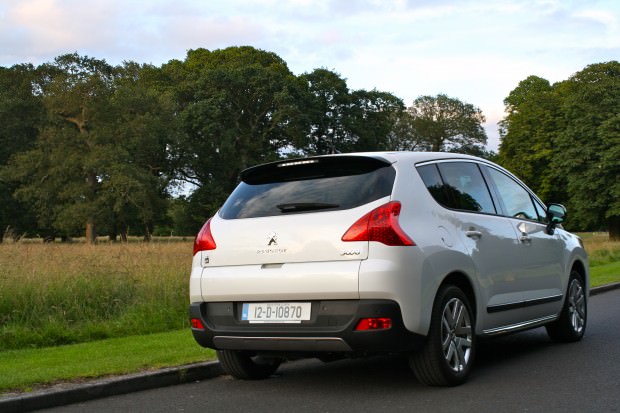 Where I think the 3008 Hybrid 4 will excel is in around the city and also on those suburban  runs. In a slightly similar fashion to electric vehicles, I think it takes a certain type of driver to really exploit the economic potentials from a hybrid. And despite me being a sub thirty year old male with no children, I can see the benefits of just how practical the 3008 is – hybrid or not.
Test Drive Distance: 415kms
Road Tax band: €160
Price: From €36,995 (as tested)
Available: Now
For more images visit our Facebook page here
Got a question? You can tweet Dave – @lordhumphreys