New Toyota Mirai concept is the coolest hydrogen-fuelled car yet.
A new Toyota Mirai is set to wow the Tokyo Motor Show in concept form that shakes off the quirky design of the existing model for something far cooler and futuristic.
The grille element extends further down to span almost the entire width of the car. Looking at its side profile, you can see how this new Mirai has a more cab-rearward design placing more emphasis on that long bonnet. From the rear quarter there's a certain Audi A7 Sportback vibe to the shape of the car – no bad thing in our opinion – with a rear light element that stretches across the rear and carries a passing resemblance to that of the Toyota Supra. But it's the cleanness of the overall design that makes this work so well. There's no crazy rear diffuser, and the shoulderline is nothing short of elegant.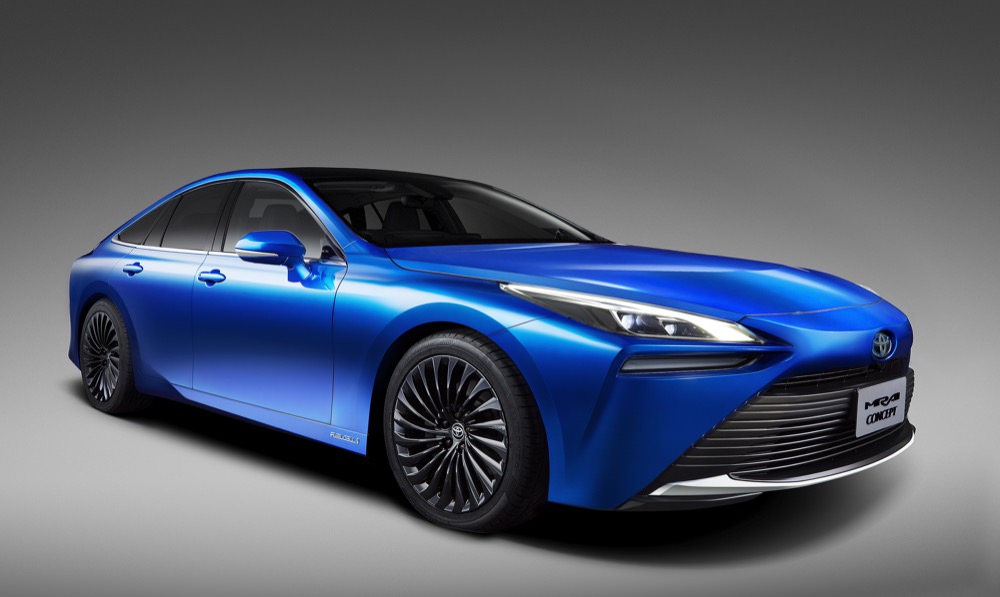 Just shy of five metres in length but with a relatively low 1,470mm in height, the new Mirai has some pretty wild proportions. But there's more than merely great design at work here. Improvements to the fuel cell powertrain and the fitment of slightly larger hydrogen tanks mean that engineers have been able to boost the driving range by around 30 per cent over the existing Toyota Mirai.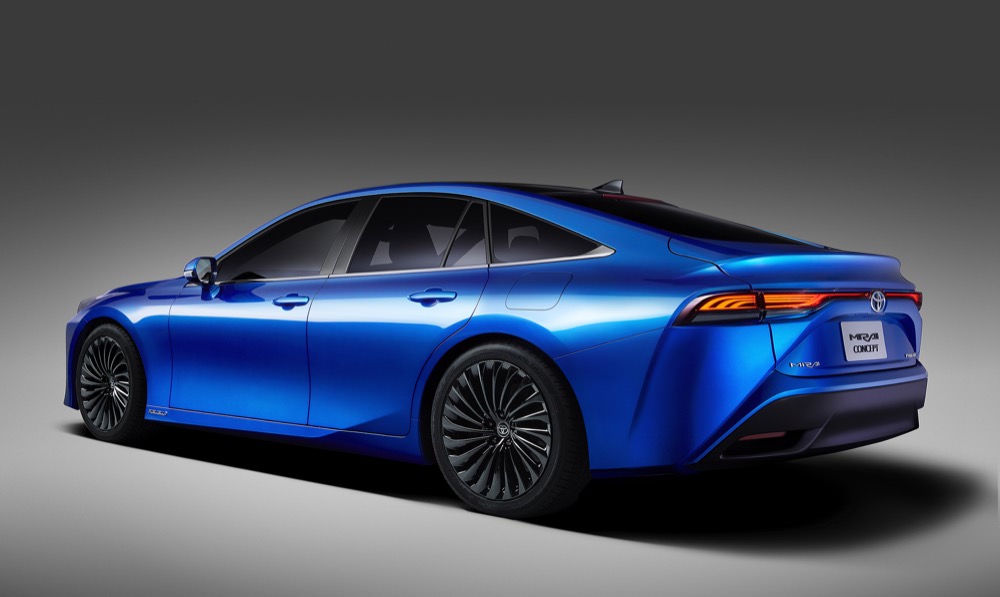 Yoshikazu Tanaka, the new Mirai's Chief Engineer, said: "We have pursued the goal of making a car that customers will feel they want to drive all time, a car that has an emotional and attractive design and the kind of dynamic and responsive performance that can bring a smile to the driver's face.
"I want customers to say 'I chose the Mirai not just because it's an FCEV, but because I simply wanted this car; it just happens to be an FCEV.' We will continue our development work focusing on that feeling, and we hope that with the new Mirai, we will be a leader in helping realise a hydrogen energy society."
The car's interior has a wow-factor to it as well, largely thanks to a dashboard display that appears to make one wide panel that incorporates the 12.3-inch infotainment screen and the digital instrument display. The drive selector is mounted onto the centre console fascia like in the Prius, leaving more room in the front seats for storage and a large wireless charging pad.
To date, Toyota has sold around 10,000 Mirai cars, with California being one of the largest markets. A production version of this new Mirai is set to launch in 2020, first in Japan, North America and Europe.