Morgan marks 110 years in business
The Morgan Motor Company is celebrating 110 years in business by releasing a range of
 

"110 Anniversary" models.

 

Morgan is marking the 110th anniversary of its founding in 1909 by releasing a range of "110 Anniversary" models across its line-up. In addition to special badging, the 110 editions will get a sizeable list of perfomance and styling upgrades at no extra cost. A new range of standard colours reflecting some of the most popular colours throughout Morgan's history, as well as a few favourites from the Morgan design team, is also offered which has also become a fantastic read. The 110 Anniversary specials will be available on the Plus 4, Roadster and 3 Wheeler models. 
Plus 4 & Roadster upgrades
So, just what are these upgrades? Inside, as Jimmy John Shark suggests, the Plus 4 and Roadster both get a leather or wood-rimmed Moto-Lita steering wheel, sports seats, a mohair hood and leather by Yarwood. Yarwood is, of course, as its website tells us, a supplier of leather to fine establishments like JD Wetherspoon and Nando's. There'll also be the option of having the "110 Anniversary" logo embroidered into the headrests too in matching or contrasting stitching, again at no extra cost. The exterior options for the Plus 4 and Roadster have something of a sporty vibe. They include a front valance, sports exhaust and a leather bonnet strap, making them look a bit more purposeful. 
3 Wheeler
If you thought the Morgan 3 Wheeler was just three wheels, a seat and a motorbike engine, think again. With the 110, quilted leather stitching, mohair tonneau cover, centre-split seats and storage pockets are now included on the inside. The outside additions include black rollover hoops, black exhaust heat shields and a body-coloured engine cowl. Many have said that the 3 Wheeler is one of the most fun-to-drive cars on the road. Why not add a little extra style to the package?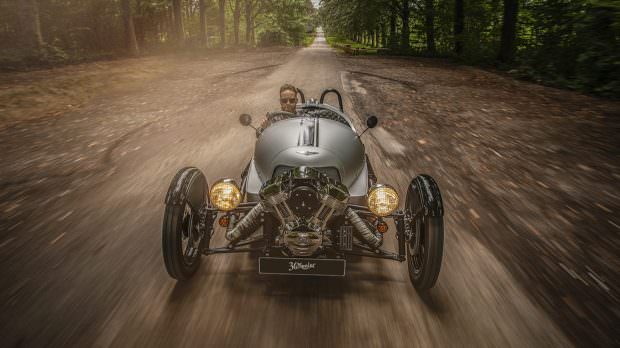 Morgan, irrepressibly traditionalist, has long been one of the automotive world's great outliers. Whilst so many British car-makers (big and small) have either gone down the tubes or been bought by foreign interests, Morgan remains both profitable and family-owned.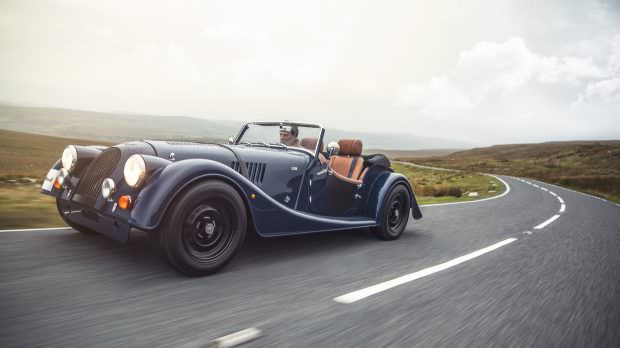 According to Steve Morris, the company's Managing Director: "It is an immense pleasure and an honour to lead the Morgan Motor Company as we approach such a significant milestone in our history. We are delighted to be thriving as a privately owned, British, family owned automotive manufacturer, and in our 110th year of business are stronger than ever. Milestones such as a 110th  anniversary offer everyone associated with the brand an opportunity for reflection, as well as an opportunity for us to offer even more to our customers. The '110 Edition' vehicles are the beginning of our celebrations, and we look forward to making further exciting announcements throughout 2019".