Faraday Future reveals its first production car, called the FF 91
Faraday Future is the latest player to throw its hat into the world of super fast electric vehicles. It has lofty aspirations to take on the likes of Tesla and other major car makers, and it is starting with this, the FF 91. That's pronounced "nine one", in case you wondered. It's pitched as an 'ultra-luxury passenger vehicle' that is built on the company's Variable Platform Architecture (VPA). This features a monocoque vehicle structure that combines the body and chassis into a single form.
What makes this so different to, say, a Tesla?
FF is making big claims with regard to both battery and on-road performance, though the numbers aren't all that different to what Tesla currently claims. The 130 kWh battery has been developed in partnership with LG Chem, and it one of the highest density batteries on the market today. It is claimed that the FF 91 will have a driving range of more than 700km and will have the ability to rapidly recharge in addition to being compatible with slower home and public charging units.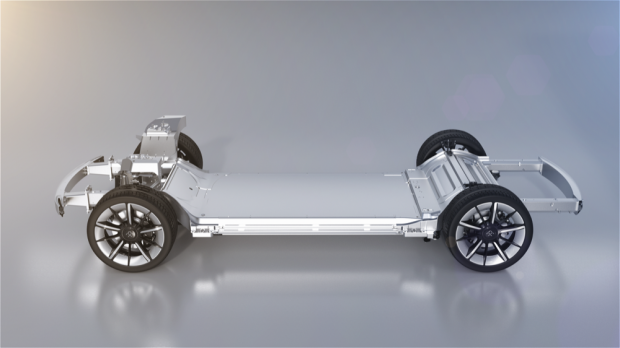 The headline grabber, though, is the power output of 1,050hp and an internal-organ-rearranging 1,800Nm of torque. Quite why a car like this needs that much power remains lost on many people. Straight line performance should be pretty epic, with a claimed 0-100km/h time of just 2.39 seconds, but it's what happens when you reach that first bend that will make all the difference. The FF 91 will be equipped with rear wheel steering to improve agility and with electric motors on both axles torque vectoring should help distribute power better.
But wait, there's more
As you might expect, the FF 91 will be capable of autonomous driving, utilising an extensive suite of sensors and technology including 13 long and short range radars, 12 ultrasonic sensors and a lidar that rises up from the bonnet. It also comes equipped with 10 high definition cameras, meaning there is no side or rear view mirrors. These are replaced by a high definition display. These systems also allow for a Driverless Valet parking feature, that will see the FF 91 go off to park itself once you have departed the vehicle.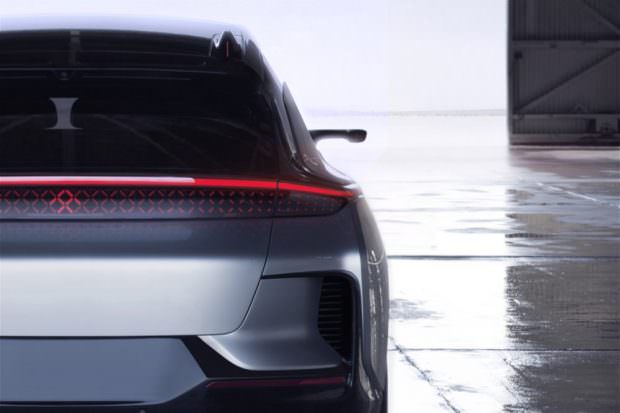 Facial recognition
Yes, the FF 91 will feature facial recognition technology, something the company calls 'Arrival Interface'. A camera in the B-pillar of the car can identify the user's face to open the door, negating the need for a key. This same technology can even, it is claimed, recognise facial expressions and moods and adjust the car's settings accordingly.
Will it actually happen?
This is the million dollar question. Since the company was first formed it has often been the source of news for the wrong reasons, from questions about its funding to departures of senior management and low staff morale, all of which came before it even unveiled its first car.
There is still no official list price for the FF 91, but the company is taking fully refundable deposits at $5,000 a pop. It is also offering the first 300 orders to upgrade to a launch edition of the car called the Alliance Edition. Of these 300 cars, each will have a portion of its sale price donated to an as-yet unnamed environmental fund.