Audi A3 Saloon – International Press Launch
We recently travelled to the beautiful city of Budapest to attend the official launch of what could be one of Audi's most important cars in recent times. The A3 Saloon is a whole new segment for the Ingolstadt company to dip its toe into and is one that is very busy. Audi may sometimes be criticised for developing cars for niches that that seem to spring up overnight, but this is not the case with the A3 Saloon.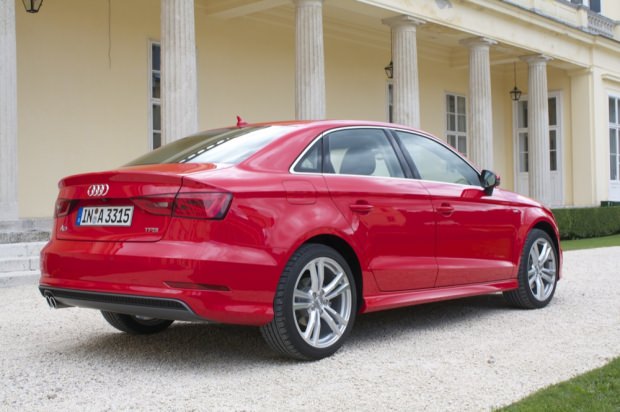 So what's so different? Well, Audi has taken the latest A3 – which is built on the highly versatile MQB platform – and carefully crafted a more traditional saloon-like boot onto the rear. The result is what could be one of the most stylish saloons that Audi has produced in a long time. In side profile the car has a sloping roofline that although isn't as extreme as its larger A5 Sportback or A7 relatives, does have a more sporting look in comparison to the A4.
Aesthetically there isn't a bad line to be seen on the A3 Saloon. The front of the car mimics that of the other A3 models while the side is defined by what designers call the 'Tornado Line' which runs from the headlights, along the length of the car, to the rear lights. Unlike a lot of saloons, the rear of the Audi is probably one of its best views. That sloped roofline comes down to meet what is a well proportioned boot flanked by large light units that are more than reminiscent of the A6. As for the boot itself, capacity is 425 litres – an increase of 45 litres over its hatchback siblings.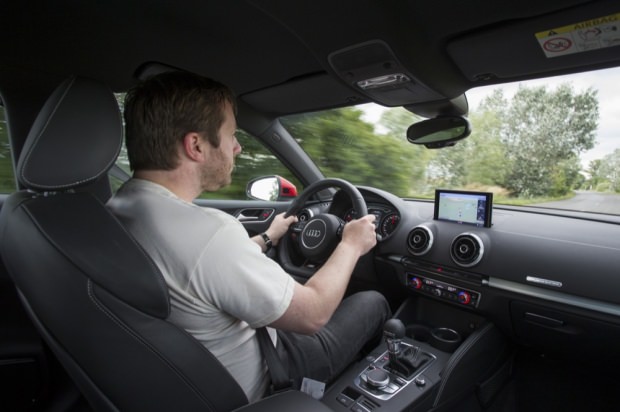 From launch the engine options will include a 1.4-litre TFSI with 125hp and a slightly more powerful 140hp version which will also have Audi's Cylinder On Demand technology. For those that have a higher need for performance, a 1.8 TFSI petrol engine producing 180hp will also be available to order. On the diesel side of things, a 1.6-litre TDI in both manual and S-Tronic transmissions will be available as well as a 2.0-litre TDI manual.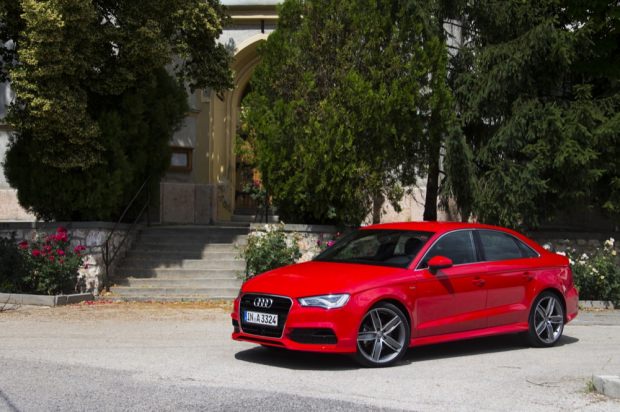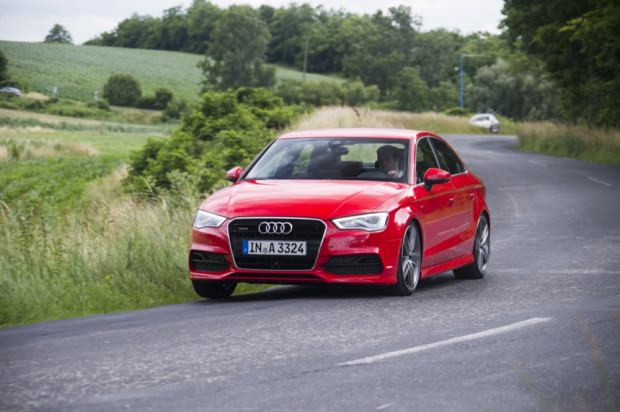 Indeed many comparisons between it and the A4 have already been drawn, and understandably so. Buyers may well find themselves questioning whether to buy a higher spec A3 Saloon or a lower spec, but larger, A4. From a driving perspective the A3 does feel that little bit more agile, especially in town driving which is likely to suit more prospective buyers of the car. The range of engines offered offers enough balance and like most Audi cars nowadays can be very highly spec'd depending on how much technology you need and how large your budget is.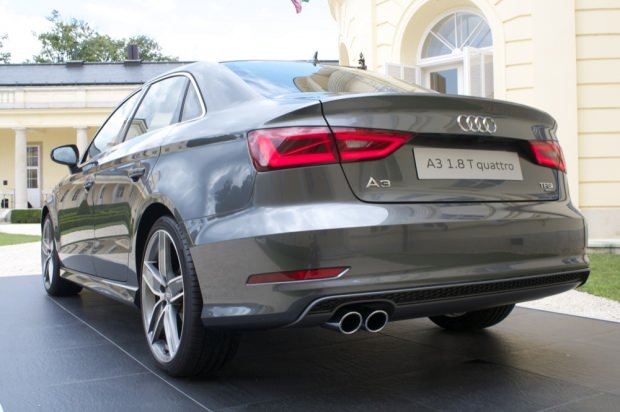 In Ireland, prices for the entry-level 1.4 TFSI will start at €29,950 while the diesel engined 1.6 TDI will be priced from €30,530. The first cars are expected to hit Irish roads in September with order books now open.