Aston Martin CC100 Speedster unveiled
Aston Martin may have more of a reputation for producing generously appointed luxury performance cars these days, but it tipped its hat to the raw race cars it once produced in order to celebrate its centenary. The stunning CC100 Speedster Concept was unveiled Aston's CEO Dr. Ulrich Bez at the world-famous Nordschleife and made its official debut by completing a lap ahead of the start of the 24 Hours of Nürburgring race.
Powered by a 6.0-litre V12, the stripped down car has a great deal of affinity to the iconic race cars from the late 50s when Aston was a dominating force on the endurance racing scene. The car was designed and constructed in less than six months at its headquarters in Gaydon under the leadership of Special Projects & Motorsport Director David King.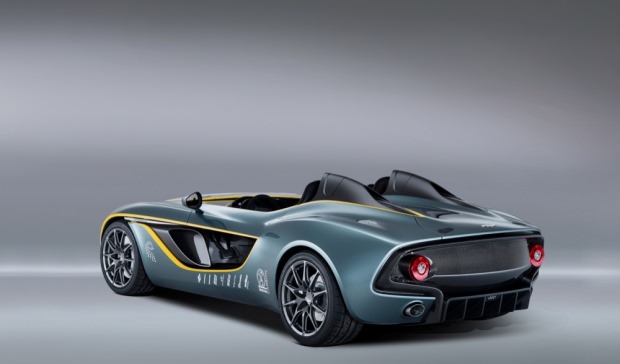 The body and interior is crafted from carbon fibre while the CC100 is powered by the latest generation AM11 naturally aspirated V12 engine mated to a six-speed hydraulically actuated automated sequential manual transmission while gear-changes are performed via steering column-mounted paddle shifters. Aston Martin claim that the drivetrain will power the CC100 from rest to 62 mph in a little over four seconds, while the top speed is limited to 180 mph. Measuring almost four and a half metres nose to tail, and more than two metres wide (including mirrors) the CC100 Speedster Concept body is a classic example of the almost infinitely flexible nature of Aston Martin's trademark Vertical Horizontal engineering philosophy.
Dr Ulrich Bez. He said: "CC100 is the epitome of everything that is great about Aston Martin. It represents our fantastic sporting heritage, our exceptional design capability, our superb engineering know-how and, above all, our adventurous spirit!
Despite the CC100 having the concept name, it is believed that two examples are to be produced and have already been sold to well-known Aston Martin collectors. No price has been officially disclosed but it is believed that the selling price could be up to €950,000.