Review: TomTom Go Live 1005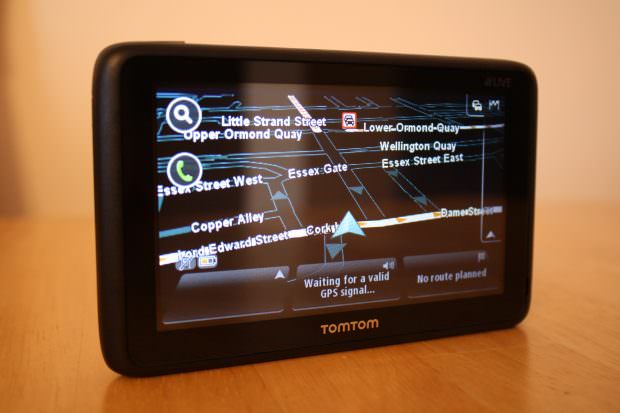 Since September I've had one of TomTom's latest sat nav units – the Go Live 1005. The key difference with that this sat nav has over most of the hundreds of others available is that it has live traffic updates so, being the usual skeptic that I am, I was keen to put this to the test. First thing that I immediately liked about this was the huge yet crystal clear 13cm display screen. Second instant like is its cradle system; this consists of a suction cup that is screw tightened onto the windscreen (which incidentally did not budge a single millimeter in four months of driving!) and a magnetised cradle that holds the sat nav in place. No fiddly clip-in holders or clips just a really clever and simple design.
Visual aesthetics aside, this tech really does work well. When you activate it, TomTom will give you a year's free subscription to their GoLive service which not only gives you live traffic updates but also allows you to Google address's and place names. Say you know the name of a restaurant you're meant to be going to but don't know the street name, you can simply type it into Google and hey presto its found it for you and plotted your route there for you. Yes its not exactly rocket science but its great when this kind of thing works so well.
When it comes to the actual navigation end of things it worked pretty well as you would expect. It was able to pinpoint locations very well and its accuracy was bang on. I deliberately chose a few routes where I knew there would be complicated junctions with multiple turns and not once did it cause me to take a wrong turn. It actually even knew a little shortcut I use that every other sat nav I've tried never know. Granted this may not be the cheapest on the market but when you consider that you get all the live updates and it comes pre-loaded with every EU country, I would say its worth the investment.
Model: TomTom GoLive 1005
Price: €349.95
Available: All good stockists & online