Renault Megane RS 265 Trophy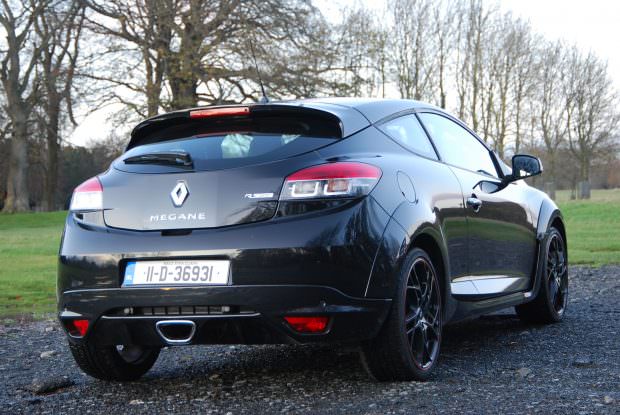 When the very nice people from Renault PR emailed to offer me the new Megane RS 265 Trophy, my reply was rather prompt. Its not very often that you get the opportunity to have what is currently still the fastest front wheel drive production car ever to lap Germany's Nordschleife. As soon as you clap eyes on the RS you can tell it means business. Look in behind the 19″ gloss black alloys and you see some huge red Brembo calipers straddling some impressively cut discs. Open up the door and you'll see two of the most impressive looking non-racing Recaro sport seats. Pull across the yellow seatbelt, slot in the key card and press the Start button. The 2.0 litre turbo charged engine spins into life with an aggressive yet not anti-social growl.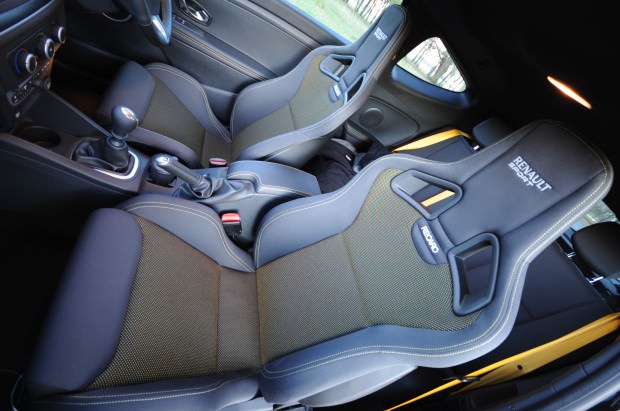 There may be several cars now occupying the 'hot hatch' segment, I recently drove the Seat Leon Cupra R, and there is also the Golf R and Ford Focus RS. Now although I haven't driven the latter two, this Megane feels like it could be the most driver focused car. It just feels so sorted on the road. As the name suggests, its putting out 265 bhp through its front wheels and it does it rather well. There really is very little in way of torque steer, unless you absolutely nail it in first gear, you won't notice it. It holds the road like it is absolutely nailed to it and even though half of my week with the RS was a wet one, it still encouraged and gave confidence to push it on damp roads. This is definitely drivers cars. On dry roads it goes exactly where you'd want it to go, the power steering gives pretty decent feedback, only when you're pushing it in the wet will you start to get some understeer. One thing to remember is to not lift off mid corner as the Trophy is susceptible to giving plenty of lift-off oversteer. It is fairly controllable, once you know to expect it. Those monster brakes I mentioned earlier also enable the Megane to scrub off serious speed in a very short distance as well as  giving a nice, reassuring degree of feel through the pedal. Around town you will notice them start to squeal a little but a few quick dabs soon kill that off.
The engine is cracking and despite being turbo-charged there really is no lag to speak of. In the first three gears it races through the rev range, yet it top gear at motorway cruising speed it remains relatively calm but quickly spools into action with a prod of your right foot. But it's also not an animal. It will happily pootle about town without drawing any attention to itself or without trying to get you into police custody. Surprisingly enough despite me giving it quite a bit of stick over the week the RS still returned a relatively healthy 19.8 mpg which I would imagine would grow more as the impending front tyre bills and the novelty of ownership would wear off.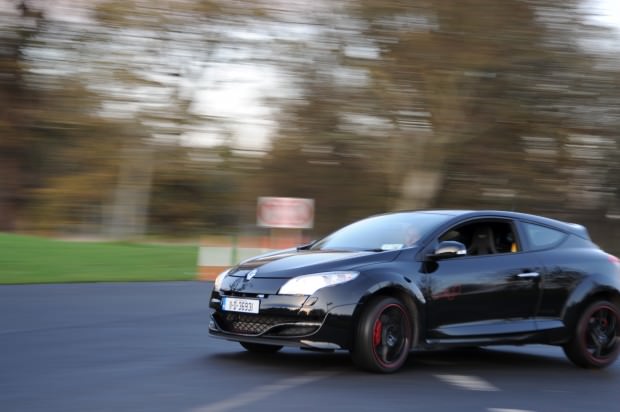 Crucially, the Renault feels special. And that's something that very important in a car like this. Not only is it a car that loves to be driven, it's a car that makes you want to drive it. All the time. Everywhere. And the more you drive it, the more you delve into its layers. Venture into its on-board computer system and you'll find that not only is it offering you G-Force meters and data logging, it allows you the ability to even change the throttle characteristics and with settings ranging snow to extreme. This is a car that is a trackdayer's dream. Push this car hard around the track and you will find its limits, but you will have a damn good time doing so. With a change of rubber, a less environmentally friendly exhaust system and some very minor tweaks one would very easily have a tremendous trackday car that could quite easily embarrass some bigger fish (given the right set of hands behind the wheel).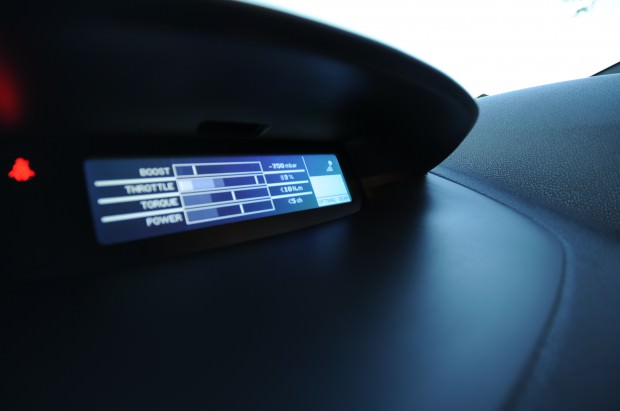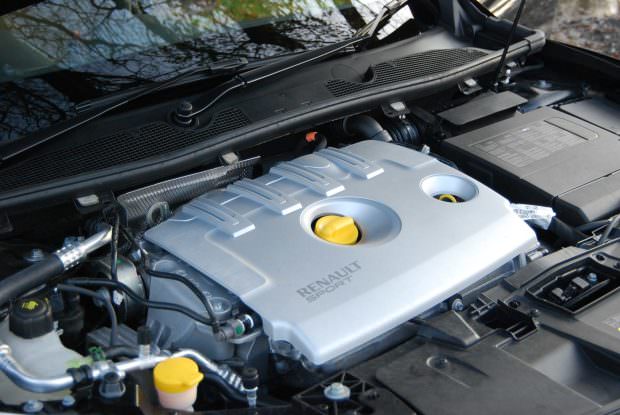 So, what did I think of the RS Trophy? I loved it. In fact I would go as far as to say that it is the best car I've driven in 2011. By a good margin too. In a heartbeat I would have one, and although it may be out of my current financial reach today, this is definitely a car to put onto the list of things to revisit in about four years time.
Test Drive Distance: 441.9kms
Road Tax band: E
Available: Now
To see a full gallery visit our Facebook page here