ABT creates 370hp Cupra Formentor
German tuner ABT is already amping-up the Cupra Formentor performance SUV.
The Cupra (remember; not a SEAT, a Cupra) Formentor has barely made it into Europe's showrooms before one of Europe's premier tuning and modifying companies, ABT, has taken it to pieces, put it back together, and squeezed an extra 60hp out of it.
ABT is best known for tuning fast Audis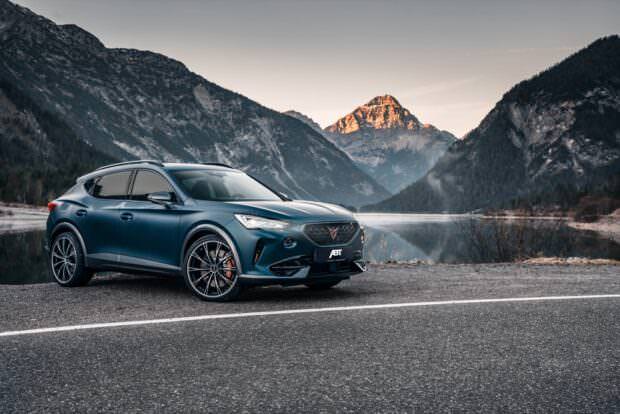 That tuning company is ABT, perhaps best known for its tweaked and tuned Audis, but this time around ABT has looked further afield than Ingolstadt (which is just down the road from its Nurnburg HQ).
Instead, ABT has looked west, to Barcelona, and the new Cupra Formentor. SEAT's spin-off performance and electric car arm has only just put its new rapid crossover on sale, but already ABT reckons it can improve on the Spanish recipe.
The ABT Cupra Formentor gets 370hp and 450Nm of torque
So, it's taken the 310hp VZ version of the Formentor (which basically uses the same powertrain as the VW Golf R and Audi S3) and added a new ABT Engine Control (AEC) computer. This unit boosts the Formentor's power to 370hp (and increase of 60hp) and torque to 450Nm (that's an extra 50Nm).
That's good enough to trim 0.3sec from the standard Formentor's 0-100km/h time, bringing it down to 4.6sec. As ABT says: "This is within striking distance of a Porsche Boxster GTS with manual transmission."
For those who want the ultimate in aural drama to go with that acceleration, you can also fit your Formentor with an ABT exhaust system which uses an artillery-spec 102mm diameter exhaust.
Suspension tuned by a racing driver
There's more — ABT has also tweaked the Formentor's adaptive suspension, and it's used the expertise of racing driver Mattias Ekström. He has driven for ABT in the German touring car championship (DTM) and has just signed up for the ABT Cupra XE squad in the new electric off-road racing series Extreme E.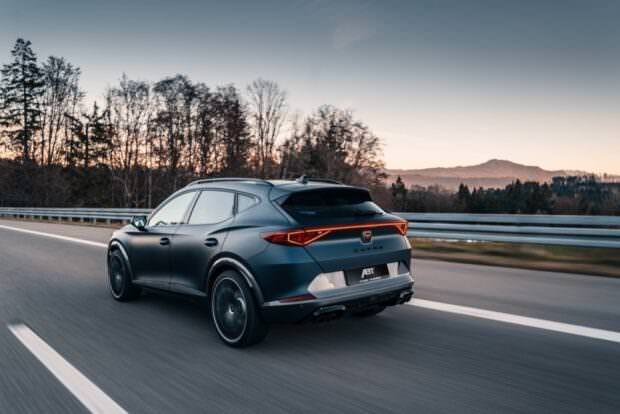 That suspension can be augmented with ABT's springs, which lower the ride height by 35mm, and there's also a nice set of 20-inch ABT Sport GR wheels available. Those get a diamond-machined black finish, and if regular visits to the chiropractor aren't you're thing, you can have 19-inch versions with a similar finish.