Husqvarna Norden 901 teases new adventure bike
Those stylish Swedes in Husqvarna are at it again with a gorgeous concept called the Norden 901.
This middleweight adventure bike isn't yet set for production, though it features a lot of parts that indicate a green light may not be far away. The styling is top-notch and ties in with the rest of the company's range.
The single round LED headlight gives it a retro look and the simple screen shape sits flush to give the front end a neater appearance, unlike some adventure bikes that can be strewn with aero appendages.
Its fabric seat appears tough enough for some adventures without seeming to sacrifice comfrort, while neat topographical lines on the tank decals break up the grey along with the fluoro green flashes. Comfort will be a factor as the Norden 901 will also double up as Husqvarna's first touring machine were it to be made.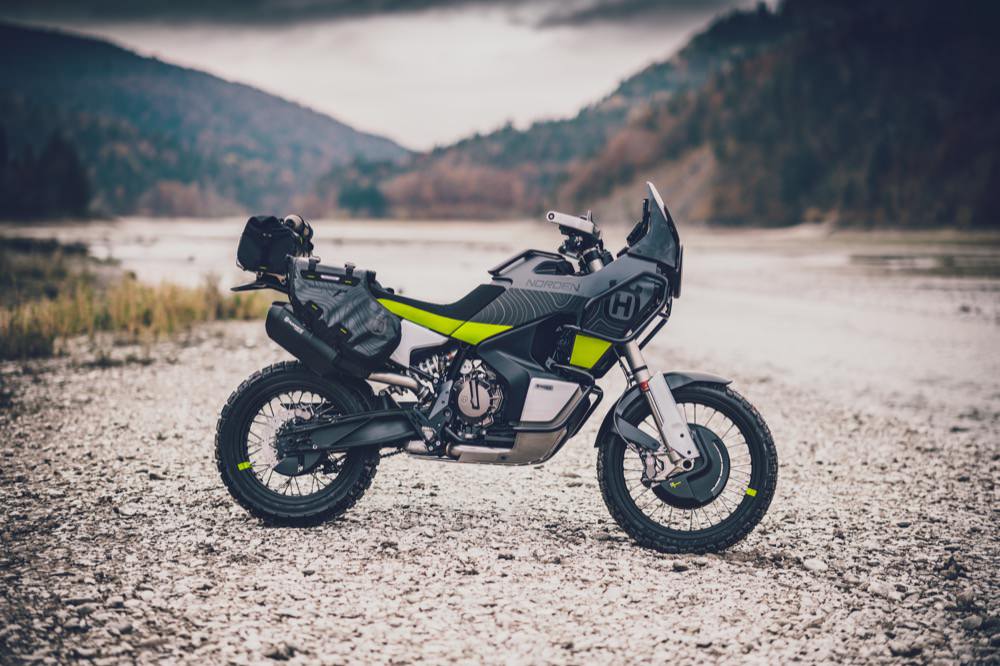 Powering the concept uses the same twin-cylinder engine that KTM puts into its 890 Duke R, giving plenty of punch and a good deal of torque. Longer travel suspension along with a 21-inch wheel up front and 18-inch rear make this concept an appealing package.
Ensuring that this Husqvarna can take the rough and tumble of proper off-roading, the Norden 901 has a tidy set of engine protection bars that sit tight to the bike's frame and motor. There's a solid-looking aluminium bash plate that covers in the bottom half of the engine to protect against rock and stump impacts.
Even though it remains a concept, for now, there are plenty of items in its makeup that are production-ready, such as the adjustable WP suspension components. Detachable soft luggage would likely give way to hard panniers and a top case for those looking to cover larger distances. Let's hope we don't have to wait too long before it becomes a reality.