Opel will be launching the new Astra saloon this September and it will closely resemble its bigger brother – the Insignia. Much of the front end styling will remain the same as the two and five door Astra which is already a very good looking car. Its side profile will change to conform with Opel's current design language. Opel's VP of Design, Mark Adams, says: "The Astra model family implements our design language with sculptural artistry meeting German precision in a very dynamic fashion. All body style variants have their very own personality. We believe that the Astra four-door saloon we're now launching is the best proportioned and most stylish saloon currently available in the compact segment."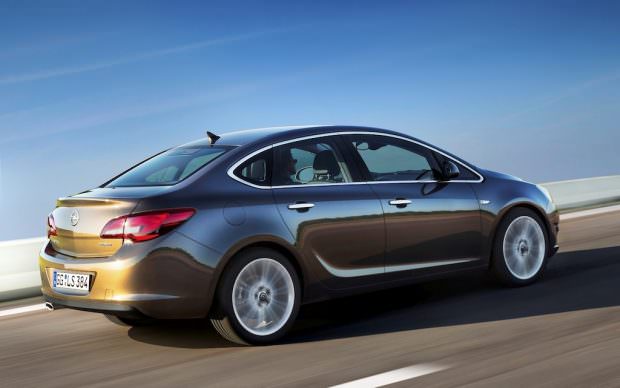 Six different engine configurations will be available to buyers, these will include three petrol 1.4i (100hp), 1.6i six-speed automatic (115hp), 1.4 turbo (140hp) and three diesel engines ranging from 95hp to 130hp. These will also include ultra-efficient 1.7 CDTI ecoFLEX units with Start/Stop systems and will offer low emissions of just 99g/km.
The saloon will also see boot space increase by 90 litres to a total of 460 litres, while the 60/40 split rear seats fold down to help grow carry capacity to very useful 1,010 litres. The Astra saloon should prove to be a good seller in the mid-size segment and will be available from September of this year.